Luis Salazar Executed For Martha Sanchez Murder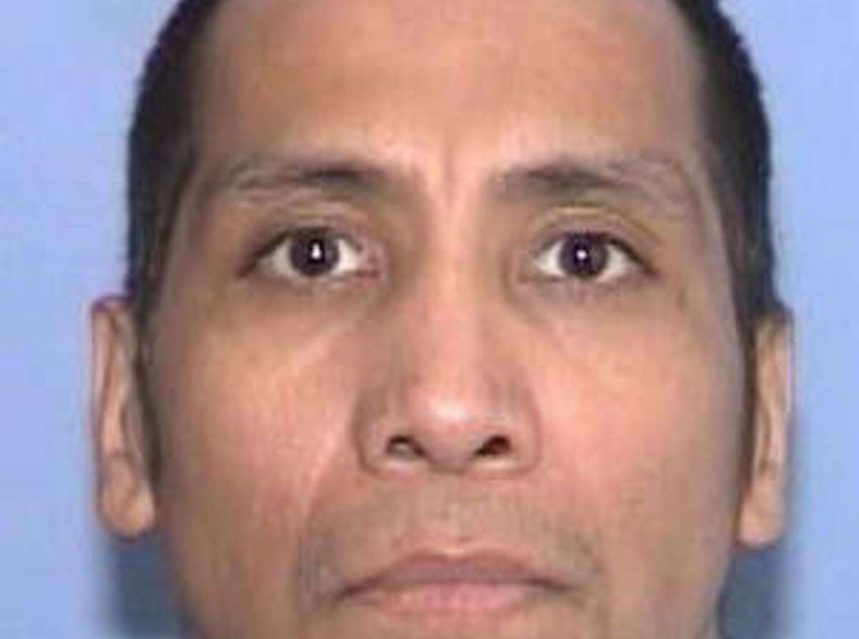 Luis Salazar was executed by the State of Texas for the murder of Martha Sanchez
According to court documents Luis Salazar would break into the home of Martha Sanchez who he attempted to sexually assault before being stopped by her son. Salazar would stab Martha to death and would stab her son who would survive
Luis Salazar was arrested, convicted and sentenced to death
Luis Salazar was executed by lethal injection on March 11 2009
Luis Salazar Photos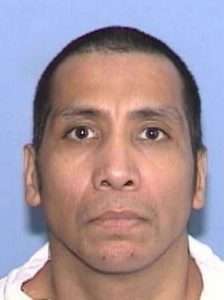 Luis Salazar FAQ
When Was Luis Salazar Executed
Luis Salazar was executed by March 11 2009
Luis Salazar Case
More than 11 years ago, Erick Martinez awoke to his mother's cries and tried to defend her from an attack by a knife-wielding intruder at their San Antonio home. On Wednesday night, he watched as the man who also stabbed him was put to death. "It wasn't difficult," he said after witnessing the execution of 38-year-old Luis Salazar. "I was kind of looking forward to it."
Salazar was condemned for fatally stabbing Martha Sanchez, 28, after slipping through a window of her San Antonio home and climbing into her bed as she and her three children slept. Erick, then a 10-year-old and her oldest child, was stabbed when he came to his mother's aid as she tried to fight off her attacker. Salazar became the second condemned killer executed in Texas in as many days and the 12th this year in the nation's most active death penalty state.
He expressed love to friends and relatives, asked for forgiveness and laughed several times from the death chamber gurney. "My heart is going ba-bump, ba-bump, ba-bump," Salazar said, adding a "Hah, hah!" He never acknowledged the crime, however, or addressed the mother, son, two sisters and brother of his victim who watched through a window. After reciting the Lord's Prayer and in the midst of a confession asking for forgiveness for the "sins that I can remember," the lethal drugs took effect. Nine minutes later he was pronounced dead.
"I would have thought any person in their right mind, any person with a heart, would have some type of feeling or remorse toward us," Robert Sanchez, whose sister was murdered, said. "But that didn't seem to take place." "I didn't expect it," Gloria Rodriguez, Sanchez's mother said. "I didn't expect him to apologize," Erick added.
No last-day appeals were filed to try to stop the lethal injection. "There is just nothing left legally," Salazar's attorney, Michael Gross, said earlier this week.
Salazar testified at his trial that after a night of marijuana, cocaine and drinking he thought he was in his own house just before dawn Oct. 11, 1997, and that Sanchez and her three children — including an infant and a toddler in her bedroom — were intruders. Evidence, however, showed the telephone wires at the home next door to where Salazar previously lived had been cut. Also, Sanchez's injuries indicated Salazar had tried to rape her before she was fatally stabbed. He denied cutting the phone lines or the attempted rape.
Sanchez's 2-year-old daughter was asleep in the same bed and a 6-month-old son was in a crib nearby. The woman's screams woke Erick, who was asleep in an adjacent room. When he went into her room and tried to take the knife from the intruder, a man he recognized as a former neighbor, he was stabbed in the chest as his mother yelled at him to run outside and get help. Leaving a trail of blood, the boy pounded on the doors of homes until he found a neighbor to respond. Almost a year later, the boy showed a Bexar County jury the scars from his wound as he testified at Salazar's capital murder trial. A neighbor testified how she changed the clothes of the 2-year-old who had her mother's blood all over her.
Almost four years before the attack, Salazar had pleaded guilty and received two years probation for misdemeanor assault for a sexual attack on an 18-year-old mentally disabled high school student. And some four years before that, he was given probation for four counts of aggravated robbery for holding up convenience stores.
Richard Langlois, one of Salazar's trial lawyers, said the previous convictions were difficult to overcome in the minds of jurors who had been asked to spare Salazar's life because he had endured an abusive childhood. "He had a violent history," said Bert Richardson, the former Bexar County assistant district attorney who prosecuted Salazar. Testimony also showed that when he'd lived nearby, he made sexual passes at Sanchez, whose husband had helped Salazar get a job at a Kmart. Sanchez's husband was at work the night of the slaying.
A neighbor who answered Erick's cries for help saw a man riding a bicycle fleeing from the house. Salazar called police later that day and said he wanted to surrender. Erick's wounds were superficial and he recovered. The emotional and psychological scars were more lasting, Richardson said.
On Tuesday night, a Fort Worth man, James Martinez, 34, was executed for a double slaying more than eight years ago. At least four other condemned Texas inmates have execution dates, including three next month.
http://www.chron.com/disp/story.mpl/ap/tx/6306634.html