Mark Stroman Executed For 911 Revenge Killings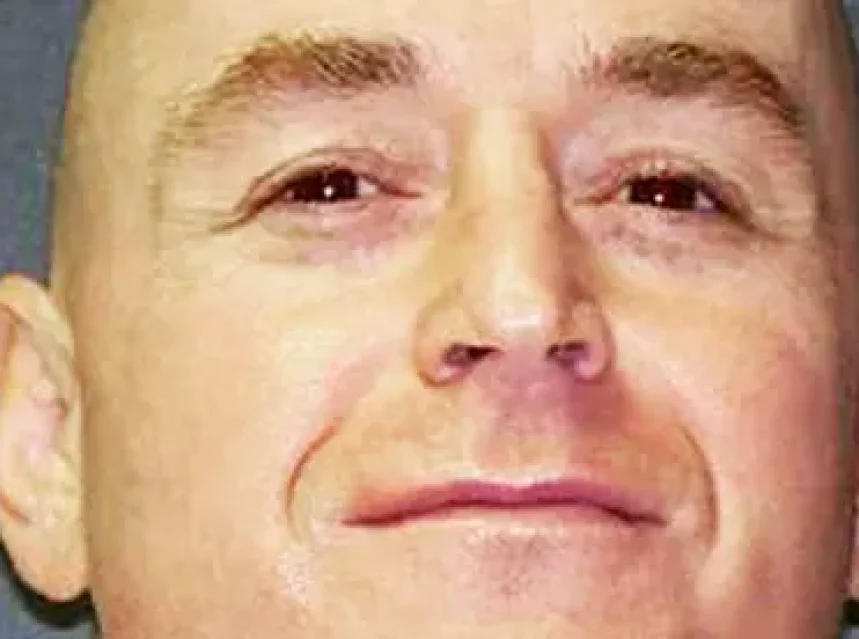 Mark Stroman was executed by the State of Texas for two murders that he said were in revenge of September 11th
According to court documents over a two week period Mark Stroman targeted South Asian victims. He would shoot three men killing two of them: Waqar Hasan and Vasudev Patel
Mark Stroman would be arrested, convicted and sentenced to death
Mark Stroman would be executed by lethal injection on July 20 2011
Mark Stroman Photos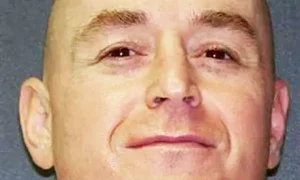 Mark Stroman FAQ
When Was Mark Stroman Executed
Mark Stroman was executed on July 20 2011
Mark Stroman Case
A man who embarked on a shooting spree in what he claimed was retaliation for 9/11 has been executed at a prison in Texas.
The lone survivor of Mark Stroman's attack on convenience store workers in late 2001, Rais Bhuiyan, originally from Bangladesh, unsuccessfully sued to stop the execution, saying his religious beliefs as a Muslim required him to forgive the man. The courts denied his request.
Stroman, 41, had said hate in the world needed to end and asked for God's grace shortly before the fatal drugs began flowing into his arms. He was pronounced dead less than an hour after his final court appeal was rejected.
Stroman claimed the shooting spree that killed two men and injured a third targeted people from the Middle East, though all three victims were from south Asia. It was the death of 49-year-old Vasudev Patel, from India, that put Stroman on death row. He was also charged but not tried in the shooting death of Waqar Hasan, 46, a Pakistani immigrant who moved to Dallas in 2001 to open a convenience store.
Stroman's execution was the eighth this year in Texas. At least eight other inmates have execution dates in the coming weeks.
From inside the death chamber, Stroman looked at five friends watching through a window and told them he loved them.
"Even though I lay on this gurney, seconds away from my death, I am at total peace," he said. He called himself "still a proud American, Texas loud, Texas proud".
"God bless America. God bless everyone," he added, then turned his head to the warden and said: "Let's do this damn thing."
Feeling the drugs beginning to take effect, he said, he began a countdown. "One, two," he said, slightly gasping. "There it goes."
Eleven minutes later, he was dead.
None of Patel's relatives attended the execution, and instead selected a police officer to represent them.
The execution was delayed for almost three hours before the Texas court of criminal appeals barred a state judge in Austin from considering Bhuiyan's lawsuit to stop the execution. The US supreme court had rejected appeals earlier in the day.
Bhuiyan had asked the courts to halt Stroman's execution and said he wanted to spend time with the inmate to learn more about why the shootings occurred. He lost sight in one of his eyes when Stroman shot him in the face.
"Killing him is not the solution," Bhuiyan said. "He's learning from his mistake. If he's given a chance, he's able to reach out to others and spread that message to others."
A federal district judge in Austin rejected the lawsuit and Bhuiyan's request for an injunction.
Stroman was free on bond for a gun possession arrest at the time of the attack. He had previous convictions for burglary, robbery, theft and credit card abuse, served at least two prison terms and was paroled twice. His juvenile record showed he was involved in an armed robbery at the age of 12.
When police arrested him the day Patel was killed, they found the .44-calibre handgun used in the shooting. Stroman confessed, and court documents show he told authorities he belonged to the Aryan Brotherhood, a white supremacist prison gang. Prosecutors also said he told another jail inmate about the shootings and how automatic weapons police found in his car were intended for a planned attack at a shopping mall.
Stroman more recently denied the white supremacist description. He also had avoided trouble in prison in recent years, said a Texas department of criminal justice spokeswoman.
Stroman blamed the shootings on the loss of a sister in the collapse of one of the World Trade Centre towers – although prosecutors said in court documents that there was no firm evidence she ever existed.
"I wanted those Arabs to feel the same sense of vulnerability and uncertainty on American soil much like the mindset of chaos and bedlam that they were already accustomed to in their home country," he said on a website devoted to his case.
But he also said he'd made a "terrible mistake out of love, grief and anger" and had destroyed his victims' families "out of pure anger and stupidity".
"I'm not the monster the media portrays me," he said last week from death row.
Stroman was also charged but not tried in the shooting death of Waqar Hasan. Hasan was killed four days after the terrorists struck. The attack on Bhuiyan came a week later.
https://www.theguardian.com/world/2011/jul/21/texas-executes-911-revenge-killer