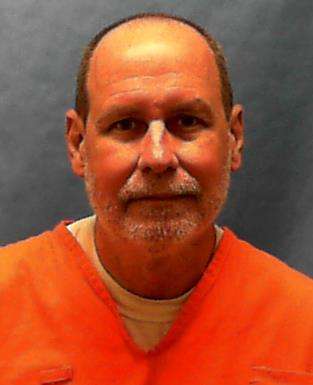 Richard Shere was sentenced to death by the State of Florida for the murder of Drew Snyder
According to court documents Richard Shere believed that Drew Snyder was talking to the police regarding his illegal activity. Shere would fatally shoot Drew Snyder then dumped his body in the woods
Richard Shere was arrested, convicted and sentenced to death
Richard Shere Photos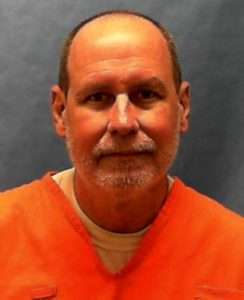 Richard Shere Now
| | |
| --- | --- |
| DC Number: | 116320 |
| Name: | SHERE, RICHARD E JR. |
| Race: | WHITE |
| Sex: | MALE |
| Birth Date: | 07/07/1966 |
| Initial Receipt Date: | 05/18/1989 |
| Current Facility: | UNION C.I. |
| Current Custody: | MAXIMUM |
| Current Release Date: | DEATH SENTENCE |
Richard Shere Case
The victim, Drew Snyder, was reported missing in December 1987, and the ensuing investigation led to Shere, whom police contacted three weeks after Snyder's disappearance. Shere waived his Miranda[2] rights, made a series of statements, and led detectives to various scenes involved in the murder.[3]
According to those statements, Shere said Bruce "Brewster" Demo told him on December 24 that Snyder was going to inform the police about Demo's and Snyder's theft of some air conditioners. Demo also advised Shere that Snyder was a "big mouth" who "had ratted out" on Shere as well. Shortly after midnight on the morning of December 25, Shere received a telephone call from Demo advising him that Demo was thinking about killing Snyder, and Demo threatened to kill Shere if he did not help. Shere then went to Demo's house where Demo loaded a shovel into Shere's car. They smoked marijuana, drank beer, went to Snyder's house at about 2:30-3:00 a.m., and talked Snyder into going rabbit hunting.
At some point during the hunt in the early morning hours, Shere placed his .22-caliber pump action rifle on the roof of the car so he could relieve himself. Suddenly, Shere said, Demo grabbed the rifle, and Shere heard the weapon discharge. Shere dropped to the ground and heard Snyder say, "Oh, my God, Brewster," followed by several more shots. When the shooting stopped, Shere got up and saw Snyder, still breathing, lying on the back seat of the car. Shere said he wanted to take Snyder to the hospital, but Demo took out his own gun, a .22-caliber pistol, and shot Snyder in the forehead, pulled him out of the car, and shot Snyder again in the chest. After the last shot was fired, they loaded Snyder's body into the trunk and drove to a nearby location where Shere said Demo made him dig a hole and bury the body. Then Shere took Demo home, drove to his own house, cleaned up, and burned the bloodied back seat of his car in the back yard.
At Demo's suggestion, Shere said, he and his girlfriend, Heidi Greulich,[4] went to Snyder's house later that day, gathered some of Snyder's belongings, then drove to Clearwater to dump the belongings, hoping to leave the impression that Snyder had suddenly left town. Shere also said he traded the .22-caliber rifle after the murder. Detectives recovered the rifle and Shere identified it as one of the weapons used to shoot Snyder.
Contradicting Shere's account, Demo made a statement to detectives in which he accused Shere of firing the first shots. Detective *89 Alan Arick testified in the defendant's case without objection that Demo said he turned his back to the car to relieve himself when he heard a shot. He turned and saw Shere pointing the rifle at Snyder, then Shere fired at Snyder five or six times through the car's window. Demo said Shere pointed the gun at him and told him to finish off Snyder, Arick testified. Demo said he fired the pistol two times into Snyder's head and one time to the heart, including "the fatal shot." Demo told Arick he made Shere dig the grave because he was upset by what Shere had done to Snyder.
Greulich testified as a court witness about a statement she made to detectives in January 1988. In her statement she told detectives that she overheard Shere's end of the telephone conversation with Demo in the early hours of December 25. Shere reportedly said to Demo "I can't believe Drew would turn state's evidence against me." When Shere returned home on the morning of December 25, Greulich told detectives, she saw blood on Shere's jeans and on the back seat of Shere's car. Greulich testified that Shere told her he alone killed Snyder, but he said that only to protect her, because "[i]f I knew Brewster was out there, Brewster would have hurt me."
Shere's friend, Ray Pruden, testified that one night after Christmas Shere told him he shot Snyder to death while out rabbit hunting. He said he shot him ten or fifteen times, then buried the body. Shere did not say that Demo was involved, Pruden testified.
Medical testimony established that Snyder was shot to death with ten gunshots. Three shots were fired into his head, one shot was fired through the chest, and other shots were fired into the back, the buttocks, the right thigh, and the right forearm. Death could have been caused by gunshot wounds to the head or chest. The medical examiner testified that any of the shots could have caused pain had Snyder been conscious, but there was no evidence that Snyder was conscious.
Seven projectiles were removed from the body during the autopsy. Ballistics evidence showed that shots fired into Snyder's head came from the pistol, one bullet recovered from Snyder's leg was fired from the rifle, and others could not be clearly identified. Other forensic evidence established that shots had been fired in Shere's car, that human blood was found on Shere's boots, and that a hair from Snyder was found on Shere's jacket.
The jury found Shere guilty and recommended the sentence of death by a vote of seven to five. In its written findings to support the death sentence, the trial court found three aggravating circumstances: 1) the murder was committed to disrupt or hinder the lawful exercise of a governmental function or the enforcement of laws by eliminating a witness;[5] 2) the murder was especially evil, wicked, atrocious, or cruel;[6] and 3) the murder was committed in a cold, calculated, and premeditated manner without any pretense of moral or legal justification.[7] In mitigation, the court wrote that it considered numerous possible mitigating circumstances, rejected some, and found that "the aggravating circumstances far outweighed the mitigating circumstances."
https://law.justia.com/cases/florida/supreme-court/1991/74352-0.html