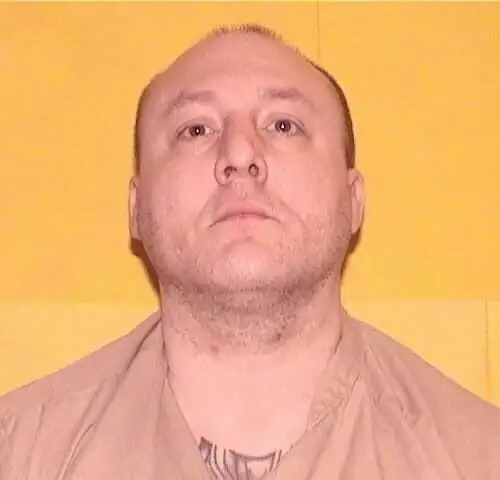 Thomas Knuff was sentenced to death by the State of Ohio for a double murder
According to court documents Thomas Knuff would correspond with one of the victims through a prison pen pal site. Once released Knuff would move in with her and her boyfriend however soon things went wrong and Thomas would stab John Mann and Regina Copabianco to death
Thomas Knuff would be arrested, convicted and sentenced to death
Thomas Knuff Photos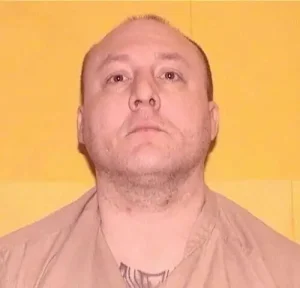 Thomas Knuff Now
Number
A770333
DOB
08/11/1974
Gender
Male
Race
White
Admission Date
11/14/2019
Institution
Chillicothe Correctional Institution
Status
INCARCERATED
Thomas Knuff Case
A prosecutor says a suburban Cleveland man convicted of fatally stabbing his prison pen pal and her friend weeks after being released from prison has been sentenced to be executed.
Cuyahoga County's prosecutor says a judge sentenced 44-year-old Thomas Knuff on Wednesday. A jury had found him guilty of aggravated murder and other charges and recommended he receive the death penalty.
Authorities say Knuff killed 50-year-old Regina Capobianco and 65-year-old John Mann at a Parma Heights home in 2017 and hid the bodies. They weren't found for weeks.
His lawyers argued at trial that he killed Capobianco in self-defense when he found her stabbing Mann.
Cleveland.com reports Knuff said Wednesday he will "pursue every avenue to get the truth out."
A message seeking comment was left for his attorney.
https://www.wfmj.com/story/40921108/ex-inmate-sentenced-to-die-in-prison-pen-pal-double-slaying