Timothy Bunch was executed by the State of Virginia for the murder of Su Cha Thomas
According to court documents Timothy Bunch and Su Cha Thomas were in a relationship. Before Timothy Bunch would be stationed overseas he would fatally shoot the woman before hanging her with a scarf from a doorknob
Timothy Bunch would be arrested, convicted and sentenced to death
Timothy Bunch would be executed by way of the electric chair on December 10 1992
Timothy Bunch Photos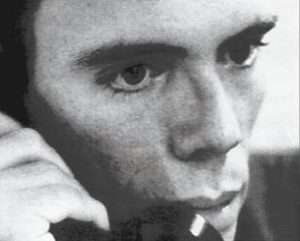 Timothy Bunch Case
Convicted killer Timothy Bunch was executed just minutes after death row inmates lost a legal bid to have his electrocution conducted without a death mask and be videotaped as evidence the electric chair is cruel and unusual punishment.
The inmates had won a federal court order in Thursday afternoon that was designed to record the full horror of an execution. An attorney on the case said if it was successful 'death by electrocution would be no more.'
But the state lodged a late appeal with the 4th U.S. Circuit Court of Appeals, saying the leather mask does more than hide the inmate's face — it helps hold the head in place and maintain a solid electrical contact.
State attorneys also argued the lower court judge had overstepped his authority with the last-minute order. The appeals court agreed, ruling such a videotaping order should not be made in 'undue haste in this matter of grave public importance.'
Bunch, according to a media witness, had an unusually long final statement Thursday night — almost six minutes in length. Toward the end he said, 'To tell you the truth, I wanted this to be a filibuster, but I guess it's time for me to shut up. As Steve Martin said, 'Comedy is not pretty."
Bunch also asked about the mask, and when officials told him he must wear it, he said: 'I was trying to avoid the death mask. I wanted more dignity.'
Turning to the witnesses, he then said, 'I wanted you to have to look me in the face.'
Bunch, according to execution witness Doug Page of the Associated Press, also said he thought about forcing the guards to carry him in, but decided against it. He also thanked the victim's family for forgiving him for what he had done, saying 'there is a lesson to be learned by all of us.'
Bunch, a Marine temporarily stationed at Quantico before going back to his duty station in Japan, was convicted of robbing and killing Su Cha Thomas in her nearby Dale City apartment Jan. 21, 1982.
He confessed to killing the woman he had dated to Prince William County police investigator Donald Cahill on Feb. 20, 1982. Cahill testified Bunch told him he killed Thomas because 'she was a slut and she reminded him too much of his wife and he wanted her money
Bunch told Cahill he had an orgasm when he shot Thomas, and once he saw she had survived, he hung her from the neck until she was dead, using a scarf on a door knob. Bunch said that aroused him as well.
The 41-year-old later recanted the sexual aspects of the crime, but ironically, that was why the jury gave him the death sentence. The sexual thrill, the jury decided, met the state's death penalty standard of 'depravity of mind.'
The videotape suit was filed by death row inmate Syvasky Poyner — a five-time murderer — 'on behalf of himself and all others similarly situated.' U.S. District Judge Robert Merhige ordered the videotape, with audio, be made and turned over to his court reporter as evidence.
It was an unusual legal tactic, as most taping-of-execution cases have involved broadcasting and the public's right-to-know. This suit hinged on the tape as evidence, as Merhige wrote, 'with respect to the allegedly unconstitutional procedure and means utilized … for executing prisoners in Virginia.'
The only caveat from Merhige was that Bunch agree to not wear the mask. One of his attorneys, Maria Tilden, told UPI in a telephone interview from Washington that Bunch had agreed because 'this may help others to follow
A three-judge panel of the 4th Circuit argued the case in a conference call before overturning Merhige's order.
In California the American Civil Liberties Union was allowed to videotape the April 22, 1992 execution of Robert Alton Harris. The ACLU said it wanted to use the tape as evidence in a lawsuit seeking to halt California's use of the gas chamber, in which inmates are suffocated by cyanide gas.
Bunch was declared dead at 11:20 p.m. EST, by officials at the Greensville Correctional Center, who said there were no complications. Four different courts rejected his appeals Thursday, including the U.S. Supreme Court, which issued its order just minutes before the execution.
Gov. L. Douglas Wilder, who has stayed two executions during his term, declined to intervene. For the first time in his term, the family of the victim had pleaded for the killer to be spared. Thomas' former husband wrote Wilder, however, urging the execution to proceed.
Bunch was the fourth person executed in Virginia this year.
https://www.upi.com/Archives/1992/12/11/Bunch-executed-videotape-order-overturned-at-last-minute/2174724050000/