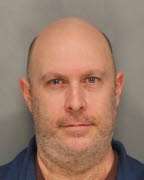 Timothy Jacoby was sentenced to death by the State of Pennsylvania for the murder of Monica Schmeyer
According to court documents Timothy Jacoby was a friend of Monica Schmeyer ex husband who was part of a group called the Orange Shorts Society and the ex husband was talking about how much he was paying in support and that Monica Schmeyer kept the money lying around the house
Timothy Jacoby would break into Monica Schmeyer home and would murder the woman before robbing the home
Timothy Jacoby would be arrested, convicted and sentenced to death
Timothy Jacoby Photos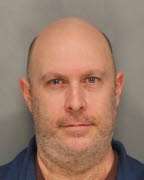 Timothy Jacoby Now
Parole Number: 502HJ
Age: 50
Date of Birth: 02/13/1973
Race/Ethnicity: WHITE
Height: 5′ 08″
Gender: MALE
Citizenship: USA
Complexion: MEDIUM
Current Location: PHOENIX
Permanent Location: PHOENIX
Committing County: YORK
Timothy Jacoby Case
A York County jury sentenced Timothy Jacoby to death for murdering a woman in 2010.
Yesterday, Jacoby was found guilty of first degree murder in the 2010 shooting death of Monica Schmeyer. Schmeyer was found dead inside her home on Trone Road in Manheim Township on March 31, 2010. Police say Jacoby beat her and shot her in the head. He took an envelope of cash, his motivation for being at her house that day in the first place. Jacoby was an acquaintance of Schmeyer's ex-husband, who told people how she hid the alimony money he paid her in cash all around her house because she didn't trust banks. Witnesses saw a man fitting Jacoby's description in the neighborhood around the time of the shooting.
Jacoby was also found guilty of burglary, robbery and tampering with evidence.
The jury deliberated about an hour before returning with the verdict.
https://www.fox43.com/article/news/local/contests/death-for-jacoby/521-91a85ce1-fa9e-4d30-afd6-03650d6bdeb4