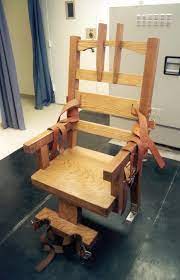 Andrew Jones was executed by the State of Louisiana for the murder of eleven year old Tumekica Jackson
According to court documents Andrew Jones would abduct eleven year old Tumekica Jackson from her home. Jones who was in an on and off again relationship with Tumekica Jackson mother would sexually assault and murder the child
Andrew Jones would be arrested, convicted and sentenced to death
Andrew Jones would be executed by way of the electric chair on July 22 1991
Andrew Jones Case
Andrew Lee 'Flash' Jones was electrocuted early Monday for the 1984 kidnap, rape and murder of the 11-year-old daughter of his former girlfriend.
Jones, 35, died in the electric chair at the Louisiana State Penitentiary at Angola at 12:10 a.m., said Warden John Whitley.
The execution was carried out less than four hours after the state received notice from the Supreme Court that Jones' final appeal had been rejected. It was Jones' 10th sentencing date.
It was the first execution in Louisiana since Dalton Prejean was electrocuted May 18, 1990, for killing a state trooper.
Jones is the 20th killer put to death in the Louisiana electric chair since executions resumed in 1983. He could be the last to be electrocuted in the state, since executions after Sept. 15 will be carried out by lethal injection.
Two of the 33 remaining inmates on death row have execution dates before Sept. 15 — Robert Sawyer is scheduled to die Aug. 22 and Tracy Lee is scheduled to be executed Aug. 26. It is the sixth sentencing date for Sawyer, the second for Lee.
Earlier in the day, attorneys on both sides of the case met a final time with Gov. Buddy Roemer in Baton Rouge. The governor, who had rejected a Pardon Board recommendation to postpone the sentence until after Sept. 15, stood by his refusal to grant clemency to Jones
'This man's justice day has arrived,' Roemer had said in rejecting the Pardon Board recommendation. 'He kidnapped, molested, beat, raped and strangled an 11-year-old child. Prior to that, he had been convicted of aggravated battery, which had been reduced from aggravated rape. He has a violent history. His day of justice has come. This man deserves what he is about to get.'
Andrew Jones claimed he was drunk the night of Feb. 17, 1984, when Tumekica Jackson was kidnapped from her bedroom in her grandparents' home. Her body was found in a canal 15 hours after her grandparents reported her missing.
Prosecutor John Sinquefield, an assistant district attorney for East Baton Rouge Parish, said Jones assaulted and murdered the girl in an act of vindictiveness because of an argument with her mother.
In a last-ditch attempt at blocking the execution, Jones' attorneys argued he was medicated before, during and after his trial with an anti- psychotic drug. They said that should have indicated mental problems that could explain why he killed the girl.
They also argued the state's decision to replace electrocution with lethal injection was evidence the electric chair is cruel and unusual punishment.
Jones was the 149th person to be put to death since a 1976 Supreme Court ruling allowed states to resume executions.
https://www.upi.com/Archives/1991/07/22/Killer-Flash-Jones-electrocuted-in-Louisiana/8518680155200/