Antonio Melton was sentenced to death by the State of Florida for the murder of George Carter
According to court documents Antonio Melton would rob a pawn shop that was owned by George Carter. During the course of the robbery Melton would shoot and kill George Carter
Antonio Melton would be arrested, convicted and sentenced to death
A year prior Melton would murder and rob taxi driver Ricky Saylor
Antonio Melton Photos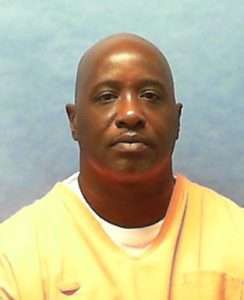 Antonio Melton Now
DC Number: 217358
Name: MELTON, ANTONIO L
Race: BLACK
Sex: MALE
Birth Date: 12/29/1972
Initial Receipt Date: 05/27/1992
Current Facility: UNION C.I.
Current Custody: MAXIMUM
Current Release Date: DEATH SENTENCE
Antonio Melton Case
The Florida Supreme Court on Friday denied the appeal of a Pensacola death row inmate saying the state's new law requiring unanimous jury decision doesn't retroactively apply to his case.
Antonio Melton, 45, is on death row for the January 1991 shooting death of pawn shop owner George Carter.
Melton was convicted of first-degree felony murder and armed robbery, in part based on the testimony of his co-defendant Ben Lewis. He also was sentenced to life in prison for the November 1990 shooting death of cab driver Ricky Saylor, which the state used as an aggravating factor to argue for death
Melton has been on death row since 1994, when an Escambia County jury recommended a death sentence with a split vote of 8-4.
Melton's appeal to the Florida Supreme Court made claim that he should be granted post-conviction relief based on a new law signed last year that now requires juries to unanimously recommend a death sentence.
The law was based on another local case, that of Timothy Hurst, who claimed it was unconstitutional not to have unanimity in a death decision.
Melton's argument was denied in the written opinion issued Thursday, as the justices claimed the Hurst decision does not retroactively apply to Melton's case
https://www.pnj.com/story/news/crime/2018/02/02/supreme-court-rules-new-death-penalty-law-doesnt-apply-pensacola-inmate/301620002/