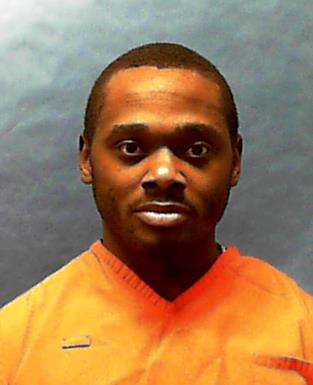 Benjamin Smiley was sentenced to death by the State of Florida for the murder of Clifford Drake
According to court documents Benjamin Smiley would break into the home of Clifford Drake and would shoot and kill the homeowner during the robbery
Benjamin Smiley would be arrested, convicted and sentenced to death
Benjamin Smiley Photos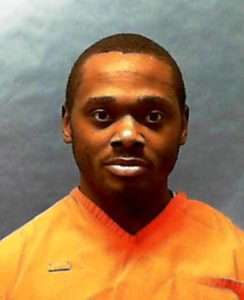 Benjamin Smiley Now
| | |
| --- | --- |
| DC Number: | T72309 |
| Name: | SMILEY, BENJAMIN D JR |
| Race: | BLACK |
| Sex: | MALE |
| Birth Date: | 07/23/1992 |
| Initial Receipt Date: | 03/01/2018 |
| Current Facility: | UNION C.I. |
| Current Custody: | MAXIMUM |
| Current Release Date: | DEATH SENTENCE |
Benjamin Smiley Case
Benjamin Davis Smiley Jr. sat motionless Friday as Circuit Judge Jalal Harb sentenced him to die.
"For the murder of Clifford Drake," Harb said, "you are sentenced to be put to death in a manner prescribed by law."
He said the reasons argued by Smiley's lawyers for granting him mercy, including two brain aneurysms that left him with permanent damage, paled in comparison to those presented by prosecutors for imposing the death penalty, including Smiley's violent past and the cruelty of his actions.
Shelia Drake, the victim's widow, cheered Friday upon learning of Smiley's death sentence.
"Oh my God, that's a blessing," she said. "My husband can rest, and I can rest now. My husband will be gone five years this year, on April 16, and I think about him every day. We would have been together 23 years in January if he was still living."
Clifford Drake, 58, was awakened in the bedroom of his Lakeland home in April 2013 by Smiley tapping him on the forehead with a chrome revolver, according to court testimony. He demanded to know where the safe was hidden, and when Drake said he didn't have one, Smiley shot him in the leg to encourage him to reveal the location. When Drake continued his denials, according to court testimony, Smiley fired a fatal shot into his chest.
Smiley of Tampa also held Drake's stepson, Mark Wilkerson, at gunpoint during the attack. He ran from the home after firing the shots that killed Drake.
Lakeland police detectives investigated the case for two years before arresting Smiley in July 2015. Their break came when Hillsborough County deputies arrested him for armed robbery, and his DNA in that case was linked with DNA found at the Drake murder scene.
A Polk County jury deliberated more than six hours in October 2016 before convicting Smiley of Drake's murder. Smiley had testified during the trial that he wasn't involved with the robbery or shooting, but prosecutors presented eyewitness testimony from Wilkerson and DNA evidence that placed Smiley at the scene.
In an unrelated case, Harb sentenced Smiley to life imprisonment Friday for killing Carmen Riley, 46, who was gunned down during an attempted robbery at her Lakeland home in March 2013. He was convicted of her first-degree murder following a jury trial in November 2015, and prosecutors initially were seeking the death penalty in that case. They later withdrew the death penalty, leaving life imprisonment as the only option.
Friday's death sentence was the first in Polk County since 2012, when Robert McLeod was condemned to die, and the first since the state Legislature overhauled the death-penalty process last year. It also marked the first time Harb, a former assistant state attorney who prosecuted murder cases, has imposed a death sentence on a defendant.
Sentencing in the Drake murder had been delayed while the state revamped its death-penalty process in response to U.S. Supreme Court mandate. With new guidelines in place, a Polk County jury heard testimony in April and recommended unanimously that Smiley should die for Drake's murder. Harb followed that recommendation Friday in imposing the death penalty.
https://www.theledger.com/news/20180223/judge-condemns-tampa-man-to-death-for-2013-lakeland-murder