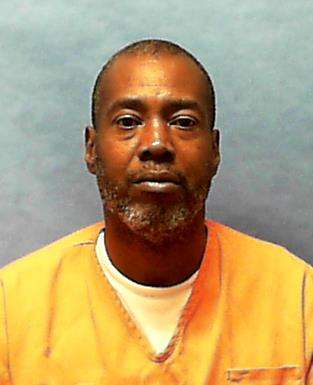 Billy Kearse was sentenced to death by the State of Florida for the murder of a police officer
According to court documents Billy Kearse was pulled over on a traffic stop. A struggle would take place between Kearse and Fort Pierce police officer Danny Parrish. Parrish would be fatally shot
Billy Kearse would be arrested, convicted and sentenced to death
Billy Kearse Photos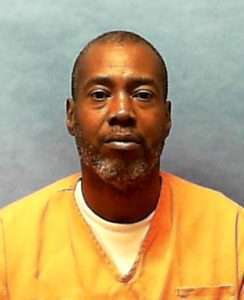 Billy Kearse Now
DC Number: 138315
Name: KEARSE, BILLY L
Race: BLACK
Sex: MALE
Birth Date: 10/26/1972
Initial Receipt Date: 11/08/1991
Current Facility: UNION C.I.
Current Custody: MAXIMUM
Current Release Date: DEATH SENTENCE
Billy Kearse Case
Kearse was convicted of robbery with a firearm and the first-degree murder of Fort Pierce police officer, Danny Parrish.   On direct appeal, we summarized the facts of the crime as follows:
After Parrish observed Kearse driving in the wrong direction on a one-way street, he called in the vehicle license number and stopped the vehicle.   Kearse was unable to produce a driver's license, and instead gave Parrish several alias names that did not match any driver's license history.   Parrish then ordered Kearse to exit the car and put his hands on top of the car.   While Parrish was attempting to handcuff Kearse, a scuffle ensued, Kearse grabbed Parrish's weapon and fired fourteen shots.   Thirteen of the shots struck Parrish, nine in his body and four in his bullet-proof vest.   A taxi driver in the vicinity heard the shots, saw a dark blue vehicle occupied by a black male and female drive away from the scene, and called for assistance on the police officer's radio.   Emergency personnel transported Parrish to the hospital where he died from the gunshot injuries.
The police issued a be-on-the-lookout (BOLO) for a black male driving a dark blue 1979 Monte Carlo.   By checking the license plate that Officer Parrish had called in, the police determined that the car was registered to an address in Fort Pierce.   Kearse was arrested at that address.   After being informed of his rights and waiving them, Kearse confessed that he shot Parrish during a struggle that ensued after the traffic stop.