Leo Kaczmar was sentenced to death by the State of Florida for the murder of Maria Ruiz
According to court documents Leo Kaczmar went to the home of his father's girlfriend, Maria Ruiz, where he attempted to sexually assault her before stabbing her nearly one hundred times
Leo Kaczmar would be arrested, convicted and sentenced to death
Leo Kaczmar Photos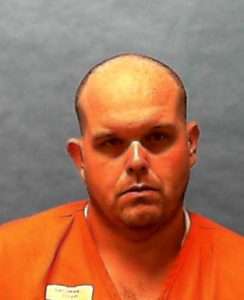 Leo Kaczmar Now
DC Number: J20499
Name: KACZMAR, LEO L III
Race: WHITE
Sex: MALE
Birth Date: 12/18/1983
Initial Receipt Date: 11/15/2010
Current Facility: UNION C.I.
Current Custody: MAXIMUM
Current Release Date: DEATH SENTENCE
Leo Kaczmar Case
A 29-year-old Clay County sex offender who got a second chance to avoid a death sentence for stabbing his father's girlfriend about 90 times is still going to Death Row, a judge ruled Friday according to the State Attoreny's Office.
Leo Kaczmar III, 29, was convicted of first-degree murder, arson and attempted sexual battery in 2010 and sentenced to death. But the sex charge was thrown out by the Florida Supreme Court due to circumstantial evidence and the medical examiner found no evidence on 49-year-old Mary Ruiz's body.
Since the attempted sexual battery was cited by prosecutors as an aggravating factor in why Kaczmar deserved death, the court ordered a new sentencing.
A second jury unanimously sentenced him to death, and Circuit Judge William Wilkes followed that recommendation Friday.
In December 2008 Kaczmar attacked Ruiz while he was high on cocaine. He set the house on fire and after his arrest paid an undercover officer $300 to frame someone else for the murder. He also had a 2005 conviction of using the Internet to solicit or attempt to solicit a child for sex.
https://www.jacksonville.com/story/news/crime/2013/10/11/29-year-old-sex-offender-re-sentenced-death-2008-clay-murder-fathers/15813308007/