Clinton Ray Rose was sentenced to death by the State of North Carolina for a double murder
According to court documents Clinton Ray Rose was serving a life sentence for murder in Alabama when he would escape. Rose would shoot and kill Larry and Richard Connor at a campsite
Clinton Ray Rose would be arrested, convicted and sentenced to death
Clinton Ray Rose Photos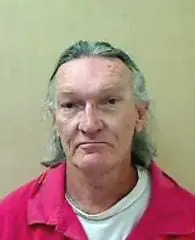 Clinton Ray Rose Now
RAY ROSE
Offender Number:
0351933
Inmate Status:
ACTIVE
Gender:
MALE
Race:
WHITE
Ethnic Group:
NOT HISPANIC/LATINO
Birth Date:
06/30/1951
Age:
72
Current Location:
CENTRAL PRISON
Clinton Ray Rose Case
C
linton Ray Rose tightly gripped the arms of his chair Thursday as he listened to a Rockingham County jury sentence him to death for the murders of two half-brothers shot in 1990 as they camped by the Mayo River.
Wearing a navy blazer and gray pants, his brown hair in a small ponytail, Rose sat quietly as the jury forewoman announced the sentence for the murders of Larry Dale Connor and Richard Dean Connor.Several of the half-dozen family members and friends of the Connors, who've sat through most of the two-week trial, began quietly crying.
Superior Court Judge William Z. Wood Jr. twice told Rose "May God have mercy on your soul,' and Rose was led away. Family and friends stood and hugged one another. They hugged District Attorney Thurman Hampton and several sheriff's deputies.
"He got exactly what he deserves,' said Tammy Kellet, Larry Connor's sister. "I feel a lot better.'
"This is a happy day,' said Scott Connor, Richard Connor's son. "All the days before this were sad until today.'
Defense attorney Philip Berger said: "The jury has spoken. What else can I say? It's tough.'
The nine-man, three-woman jury deliberated for just over two hours before returning its deci-"If you didn't, he'd be out pretty quick … you know the way the laws are today,' Odell said. Some jurors declined to comment, while efforts to reach others were unsuccessful.
Rose, 39, is an escapee from an Alabama prison, where he was serving a life sentence for the 1973 murder of a Tennessee man.
He was convicted Tuesday in Rockingham Superior Court on two counts each of murder and robbery in the June 1990 deaths of Larry Connor, 31, of Reidsville, and Richard Connor, 39, of Stoneville.
The Connors had been camping along the Mayo River in northwestern Rockingham County near the Virginia state line when they were killed by a close-range shotgun blast. Their bodies were found several days after they were killed, zipped inside their tent.
https://greensboro.com/man-gets-death-for-murders-rockingham-campers-were-shot-in-1990/article_8f6e4135-9561-5dfd-8a3c-bd40fdb62fb7.html