Cornelius Singleton was executed by the State of Alabama for the murder of a Nun
According to court documents Cornelius Singleton would come across Sister Ann Hogan who was praying at a cemetery. The woman would be beaten and strangled before she was robbed
Cornelius Singleton would be arrested, convicted and sentenced to death
Cornelius Singleton would be executed by way of the electric chair on November 20 1992
Cornelius Singleton Photos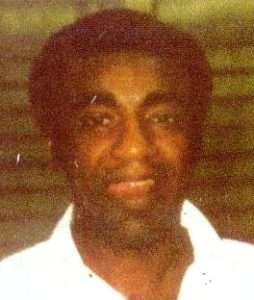 Cornelius Singleton Case
Cornelius Singleton was executed in Alabama's electric chair early Friday for the 1977 robbery and murder of a Roman Catholic nun who was attacked as she prayed in a Mobile cemetery.
Singleton, 36, of Mobile, was convicted of the slaying of Sister Ann Hogan.
Warden Charlie Jones said Singleton was taken to the electric chair at Holman Prison near Atmore around midnight Thursday.
'He asked his brother Vincent, who was in the viewing room, to tell his mother that he loved her,' Jones said. 'He told his friends that were in the viewing room to keep their chins up, not be down, and that he loved all of them.'
Jones was allowed five witnesses, among them his brother, a minister, the Rev. Cleveland Smith, and the Rev. Tom Weise, a Catholic priest.
Eight other witnesses were in the viewing room, including four members of the news media.
After Singleton was taken into the execution room, there was some talk to him from the viewing room, which he was unable to hear, Jones said.
'His brother asked him to be his angel, that he loved him, and gave him a thumbs-up signal,' Jones said
Jones said Singleton received 2,100 volts of electricity for 20 seconds followed by 250 volts for 100 seconds and was prounounced dead at 12:20 a.m.
The body was taken by state officials to Mobile, where it later will be turned over to Singleton's family.
Jones said Singleton refused a last meal at 6 p.m. Thursday and had visitors most of the day Thursday until 10:30 p.m.
'The visitors were close family members, brothers and sisters, cousins and friends, and some religious groups,' Jones said. 'He visited most all day yesterday.'
https://www.upi.com/Archives/1992/11/20/Alabama-executes-Cornelius-Singleton/9537722235600/