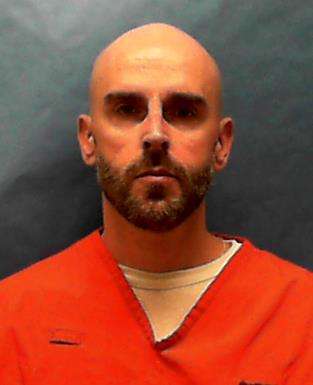 Craig Wall was sentenced to death by the State of Florida for a double murder
According to court documents Craig Wall would be arrested for domestic violence and taken to jail. Once out of jail Wall would head back to the home of his fiance Laura Taft, on February 17, 2010, and their five-week old son, Craig Wall, Jr. Wall would murder the pair
Craig Wall would be arrested, convicted and sentenced to death
Craig Wall Photos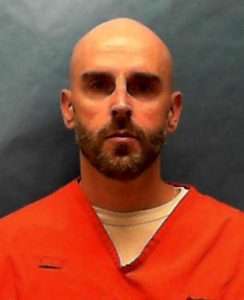 Craig Wall Now
| | |
| --- | --- |
| DC Number: | 140726 |
| Name: | WALL, CRAIG A |
| Race: | WHITE |
| Sex: | MALE |
| Birth Date: | 03/21/1975 |
| Initial Receipt Date: | 06/06/2016 |
| Current Facility: | UNION C.I. |
| Current Custody: | MAXIMUM |
| Current Release Date: | DEATH SENTENCE |
Craig Wall Case
Craig Wall, Sr., Appellant, was charged by indictment with two counts of first-degree murder for killing his fiancée, Laura Taft, on February 17, 2010, and their five-week old son, Craig Wall, Jr. (C.J.), on or between February 5 and 6, 2010. During six years of various court proceedings, Wall switched between pro se and attorney representation. Eventually, on February 13, 2015, Wall pleaded guilty to Count One—the murder of Taft—and no contest to Count Two—the murder of C.J.
Taft gave birth to C.J. on December 30, 2009. Wall, Taft, and C.J. all lived together, along with Taft's six-year-old son from a prior relationship, Connor, who lived with them part time. At around 7:30 a.m. on February 5, 2010, Taft left for work. About three hours later, Craig Wall called 911 and reported that C.J. was not breathing. Paramedics arrived at around 10:45 a.m., and found that C.J. was not breathing, he was unresponsive, and cyanotic. C.J. was taken to the hospital, where doctors found bleeding in his eyes and brain, and also rib fractures. Doctors suspected that the injuries were caused by child abuse, so they reported the case to law enforcement who interviewed Wall. Detectives with the Clearwater Police Department questioned Wall about the events preceding C.J.'s death.
He indicated that Taft left their home around 7:30 a.m., and he was alone with C.J. between her departure and the paramedics' arrival. Wall claimed that when he awoke at about 10 a.m., C.J. was propped up on a pillow beside him in bed. He said that C.J. was wet and making noise like he was hungry. Then, Wall contended that he gave C.J. a bottle and left him on the couch in the living room, while he made himself breakfast. At that point, C.J. did not appear to be in crisis.
Craig Wall told investigators that he heard C.J. cough and went back into the living room to find C.J. limp with his eyes "slitted like he was sleeping, but he wasn't." Wall started to change C.J.'s diaper and took him to the bathtub. According to Wall, C.J. was limp that entire time. Then, Wall ran cold water over C.J. to get him to respond. At one point, Wall blew into C.J.'s mouth and mucus came out of his nose. When Wall removed C.J. from the bathtub, he could hear his heart beating, but he did not detect breathing. Wall then placed C.J. on a bed and dried him off with a towel and a hair dryer set to low. Next, Wall brought C.J. back into the living room and attempted to squeeze his ribs because he did not know how to do CPR. Eventually, Wall placed C.J. on the floor and called 911.
During the interview, Wall was confronted with the fact that C.J. suffered a brain injury. Upon further questioning, Craig Wall brought up the term "shaken baby syndrome." At various points, Wall vacillated between accepting blame for C.J.'s injuries and claiming not to know how they occurred. In fact, Craig Wall stated, "I fu—-killed my son."1 Wall repeatedly stated that Taft was a good mother who had not harmed C.J.
After being confronted with C.J.'s brain injury, Craig Wall discussed a near car accident. On February 3, 2010, two days before C.J. became unresponsive, Taft was nearly involved in a car accident with C.J. in the backseat, but she was able to stop her vehicle in time. Following that incident, Taft stopped the vehicle and checked on C.J., who appeared fine. Initially, Wall acknowledged that he did not think that the near accident could have caused C.J.'s injuries, but later in the interview he began suggesting that such event was the cause. The same day as the near accident, C.J. was circumcised. Doctors told Wall not to feed C.J. for fifteen minutes after the procedure, but Wall fed him a bottle in his truck anyway. Following that, C.J. "threw up massively" in the truck. The next day, February 4—one day prior to C.J. becoming unresponsive—Wall noted that C.J. had a temperature of ninety-three degrees and that he regurgitated in his bouncy chair.
On February 5, after C.J. was taken to the hospital, Dr. Sally Smith examined him. C.J. had a hemorrhage on his brain, his pupils were dilated and unreactive, and he had retinal hemorrhages. This combination of injuries led Dr. Smith to suspect that someone physically abused C.J. Specifically, the injuries suggested "abusive head trauma," which is the result of "high-force acceleration/deceleration rotational trauma to the brain, often ․ by violent shaking, but [it] can be also caused in the course of the child being swung around." C.J.'s brain was so swollen that it protruded through an opening in the dura matter, which is a thick membrane covering the surface of the brain. An autopsy later determined that the cause of death was blunt-force trauma.
According to Dr. Smith, this type of brain injury would not be caused by a vehicle stopping when it never impacted another object. She continued, "Even with an impact, extensive bilateral retinal hemorrhages are exceedingly rare in any kind of car crash, let alone one that doesn't involve an impact." Dr. Smith concluded that an infant with C.J.'s injuries would not have been able to survive for twenty-four hours without medical attention if those injuries were caused by a car accident. In fact, Dr. Smith testified to a time frame for these injuries:
In cases like this where the baby died of these injuries, the progression to that sort of critically ill condition and impending death would occur probably within minutes of the original trauma. It might be an hour or two, but it would be quickly following injury to the brain.
An infant with C.J.'s injuries would not have been able to drink a bottle, and would only be able to make certain noises such as grunting or gasping for air. Thus Dr. Smith testified that it would be "highly unlikely" for a child to still be alive at 10:45 a.m. having received C.J.'s injuries prior to 7:30 a.m.
Dr. Thogmartin, Wall's witness, opined that any brain injury from the birthing process could be completely ruled out as the cause of death. Further, Dr. Thogmartin testified that while rebleeding may occur in old brain injuries, an injury would not rebleed to the extent of a chronic subdural hematoma. In Dr. Thogmartin's opinion, C.J. suffered a brain injury about one week prior to his death, but was reinjured "right around the time of death." Also, Dr. Smith noted C.J.'s rib fractures. These fractures were posterior fractures, adjacent to the spinal column, which "are highly specific for child abuse as the cause." Because infant ribs are somewhat flexible, posterior rib fractures are not caused by CPR. Instead, posterior rib fractures in infants are caused by "high force compression or distortion-type forces applied to the ribs where they end up breaking across the adjacent spinal." Dr. Thogmartin testified that these fractures were not from CPR; rather, this was a "squeeze the life out of the rabbit squeeze" most likely from an "extreme inflicted injury."
On February 6, 2010, C.J. died.
Interim Time Between C.J.'s and Taft's Deaths
Later in the day on February 6, Craig Wall ingested sleeping pills to attempt suicide. He made an emotional suicide video where he denied harming C.J. Taft called law enforcement, after which Wall was involuntarily committed to state custody on mental health grounds and taken to Morton Plant Hospital.
On February 8, 2010, Taft filed a petition for temporary injunction against Craig Wall, citing domestic violence as the basis for the injunction. The injunction was granted, and it was served on Wall on February 9, 2010, while he was still in the hospital. The next day, Craig Wall was released. He sought emergency hearings on the injunction to allow him to attend C.J.'s funeral; however, the court was unable to schedule a hearing on such short notice. So, on February 14, 2010, Wall violated the injunction and attended C.J.'s funeral, where he was arrested for the violation.
While being transported to jail, Wall spoke with a fellow arrestee, Danny Welker. According to Welker, Craig Wall told him that Taft "was lying, lying about him and that he was going to choke the life out of her when he got out of jail." When Welker suggested that Wall was exaggerating, Wall informed him that he was not. Wall was released from custody on February 15, 2010. By then, Taft had already moved out of their shared apartment to a different residence.
Taft's Death
At about 3 a.m. on February 17, 2010, Taft's upstairs neighbor, Christopher Thompson, returned home from working the late shift. Thompson noticed a person sitting in a red vehicle. That person, a male, exited his vehicle, walked away, and then returned. Thompson continued into his apartment, and, upon lying down for bed, he heard glass shatter directly below his residence. "Within less than 10 or 15 seconds" of the glass breaking, Thompson heard the "fearful" and "distressed yelling" of a female. According to Thompson, the yelling continued for thirty to forty-five seconds. Thompson attempted to call 911 and knocked on his roommates' door to wake them up. Then he exited his front door and saw the same male he had seen earlier walking toward the same red vehicle from the apartment below. The man looked back over his shoulder and Thompson saw him face-to-face. However, the man did not stop; instead, he got into his vehicle and drove off.
Downstairs, Thompson found Taft in a seated position leaning against a wall beside the doorway. Thompson tried to speak to Taft, but he could only hear "gurgling noises from her throat." Despite his efforts, Thompson could not tell if Taft had a pulse. By that point, Thompson's roommate was already on the phone with 911. The police arrived and took Thompson to the police station to identify the man that he saw leaving the scene. There Thompson identified Wall.
The trial court found that Craig Wall, armed with an "assault style" knife, broke Taft's rear sliding glass door. Then, Wall confronted Taft, and he violently attacked her. The final blow, which was delivered to her left shoulder, was delivered with enough force that the knife blade separated from the handle and remained lodged inside her. The fatal wound was a stab to her torso that entered her heart. Moreover, Taft evidenced multiple defensive wounds.