Frank Walls was a serial killer who was sentenced to death for a series of murders
According to court documents Frank Walls would murder five people in a two year period. The murders were all connected to robberies. Walls also started real young and is one of the youngest serial killers in American history. Walls is also suspected in three other murders including one when he was seventeen
Frank Walls would be convicted and sentenced to death
Frank Walls Photos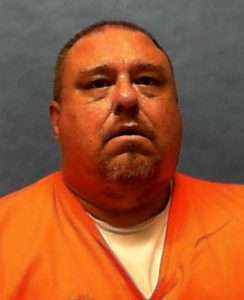 Frank Walls Now
| | |
| --- | --- |
| DC Number: | 112850 |
| Name: | WALLS, FRANK A |
| Race: | WHITE |
| Sex: | MALE |
| Birth Date: | 10/12/1967 |
| Initial Receipt Date: | 08/24/1988 |
| Current Facility: | UNION C.I. |
| Current Custody: | MAXIMUM |
| Current Release Date: | DEATH SENTENCE |
Frank Walls Case
It has been nearly 30 years since Frank Walls was sentenced to die for the murders of Edward K. Alger and Ann Louise Peterson, and to this day in Okaloosa County the mere mention of his name evokes emotion, be it a shiver or a snarl.
"His name kind of creeps me out. It gives me the heebie jeebies. If you could see my expression, my lip went up and everything," Fort Walton Beach resident Ann White said over the phone. "He is just a bad person."
Walls is a serial killer. In addition to being convicted in 1988 for the prior year's murders of Alger and Peterson, he has pleaded no contest to killing Audrey Gygi and admitted murdering Tommie Lou Whiddon and Cynthia Sue Condra.
"Out of all the cases I've worked, all the homicides … the death penalty is for someone like him," said Dennis Haley, the 32-year veteran Florida Department of Law Enforcement officer who secured Walls' confessions. "There are five different families that are still grieving because of the lives taken by Frank Walls."
All five murders occurred between 1985 and 1987, most in the vicinity of Ocean City, close to where Walls lived.
"This town was terrorized back in that time," said Don Vinson, who was the Okaloosa County Sheriff's Office chief investigator when Walls was arrested.
White's generation lived through the horror Walls inflicted upon the community, and she was closer than even she knew to the grisly story.
White resided in the mid-to-late 1980s near Ocean City. Walls worked for a while as a dishwasher at Quincy's, where White was employed as a server.
She was attending Okaloosa-Walton Community College at that time, as was her friend, Tommie Lou Whiddon. On March 26, 1985, when she was just 19, Whiddon became Walls' first murder victim.
"It makes me so mad. I can still picture her," White said. "You just get mad and you think about it and it gets you even madder."
Walls has been on death row at Union Correctional Institution in Raiford since 1988, but his appeals continue. And, as things stand now, next year he'll make what is believed to be his fifth trip back to Okaloosa County for a court appearance.
Each time he returns, those who remember him are confronted again by Walls' bloody two-year reign of terror.
"When I hear his name and see his picture, the word that describes what I feel is disgust," said Brett Hinely, a Niceville resident who attended middle school and high school with Whiddon and considered her a friend. "I feel disgust about someone who could do this and still be alive after all these years."
"The name sure resonates, though," Hinely said. "Anyone that's still around from my time knows the name Frank Walls. We don't want to know the name, but the name Frank Walls sticks in your brain and will probably never go away, unfortunately."
Frank Athen Walls was 19 on July 24, 1987, when he was arrested by Okaloosa County deputies and charged with killing 21-year-old Alger and 20-year-old Peterson. Alger, an Eglin Air Force Base airman, had been slashed across the neck then shot during a robbery. Peterson, his girlfriend, was shot and killed execution-style, Walls would later say, because he didn't want to leave a witness.
Walls was sentenced less than a year later to life in prison for Alger's murder, and given the death penalty for the grisly slaying of Peterson. He was shipped off to state prison that August.
The Florida Supreme Court threw out Walls' murder conviction in 1991, deciding Circuit Judge Robert Barron should not have allowed testimony from a corrections officer, Vickie Beck, who had befriended Walls and been told by him, among other things, that he was faking mental incompetence to help himself at trial.
Walls was brought back to Okaloosa County in February 1992 to be retried. Jury selection was aborted, though, when the court couldn't find enough people who hadn't heard about the murders to seat a jury. The trial was moved to Marianna, but Walls, after being convicted for the second time, was returned to Okaloosa County for sentencing.
Barron again ruled that he should die.
In 1993 a grand jury indicted Walls for the murder of 47-year-old Gygi, who was stabbed to death inside her Duval Street trailer sometime between late Tuesday, May 19, and early Wednesday, May 20, of 1987. Gygi's trailer was a block away from the one Alger and Peterson would be killed in on Jackson Street later that summer.
Walls returned to Okaloosa County on Oct. 6, 1994, after agreeing to plead no contest to the Gygi murder. It was a deal that insured he would not receive a second death sentence.
At that time he also acknowledged killing Whiddon and Condra.
Whiddon's throat had been slashed in the spring of 1985 when Walls happened upon her as she sunbathed on Okaloosa Island. He was on the beach doing community service for crimes that included cruelty to animals and peeking into people's windows, Haley said.
Condra, a 24-year-old mother of three, was stabbed 21 times on Sept. 16, 1986. Walls left her body in a wooded area off Lewis Turner Boulevard.
All of Walls' crimes were in some way sexually motivated, according to investigators Haley and Vinson.
Walls' last appearance at the Shalimar courthouse annex came in January 2003 when a hearing was held on a motion claiming defense attorneys had failed to properly represent him at trial. Walls alleged that his attorneys were ineffective and had failed to present evidence of brain damage he claimed to suffer from.
The motion to overturn his murder convictions and death sentence was denied.
If Walls does return to Okaloosa County in 2017, his appearance will be due to another Florida Supreme Court ruling. In October, a divided court ruled that Walls was entitled to be heard on his claim that an intellectual disability should prevent him from being executed.
The state high court's decision came two years after a U.S. Supreme Court determination that Florida acted unconstitutionally by using a single "bright line" IQ score of 70 to determine whether a killer could be put to death. That opened the door for death row inmates with IQ's hovering around 70 — Walls has been determined to have an IQ of 72 — to present their case for intellectual disability.
The Attorney General's Office has requested that the state Supreme Court reconsider its ruling on Walls. If the court reverses itself, Walls won't make the trip to Okaloosa County, said Bill Bishop, the county's chief assistant state attorney for the First Judicial Circuit.
Circuit Court Judge William Stone has set aside time Feb. 13 for a status update on the Walls case, Bishop said.
"Obviously, we've got to wait and see what the Supreme Court decides. Hopefully it will have ruled by then," he said.
A hearing on the motion itself wouldn't be heard until later in the year.
If Walls does make it back to Okaloosa County, it could be for the last time, said Bill Eddins, the elected state attorney for the First Judicial Circuit. Thirty years after committing five heinous crimes, his appeals are running out.
"This is the only issue remaining between him and the imposition of the death penalty," Eddins said.
https://www.nwfdailynews.com/news/20161203/serial-killer-remains-reviled-after-30-years