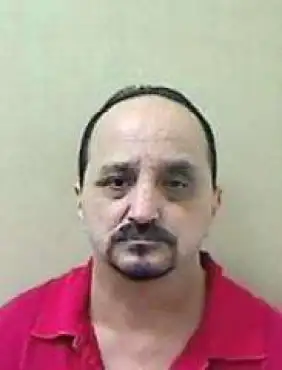 Darrell Strickland was sentenced to death by the State of North Carolina for the murder of Henry Nathaniel Brown
According to court documents Darrell Strickland and Henry Nathaniel Brown were drinking when an argument broke out in which Strickland would fatally shoot Brown
Darrell Strickland would be arrested, convicted and sentenced to death
Darrell Strickland Photos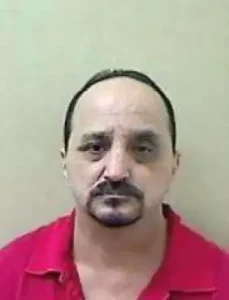 Darrell Strickland Now
DARRELL STRICKLAND
Offender Number:
0393145
Inmate Status:
ACTIVE
Gender:
MALE
Race:
AMERICAN INDIAN/ALASKAN NATIVE
Ethnic Group:
NOT HISPANIC/LATINO
Birth Date:
05/01/1958
Age:
65
Current Location:
CENTRAL PRISON
Darrell Strickland Case
A federal judge reviewing a death row inmate's case said the prosecution lied in court and hid witness statements during the man's 1995 trial.
In court documents filed this week, U.S. District Judge Graham Mullen questioned the behavior he said prosecutors used to win a conviction against Darrell Strickland in Union County.
"In suppressing (witness statements) … and lying about it to the court, the prosecution lost sight of what the American judicial system strives to guarantee," Mullen wrote in his order.
But former prosecutor Scott Brewer, whose behavior in the case was also the subject of a grievance filed last year with the North Carolina State Bar, said he didn't deliberately withhold anything in the trial.
Strickland, 48, was convicted in the shooting death of Henry Nathaniel Brown and remains on death row. Brown was shot at Strickland's Marshville home during a night of drinking, and the men's wives were in the kitchen when it happened, according to court documents. Gail Brown was the only witness to the shooting.
The statements in question include two or three that Gail Brown made to police. The statements, which included conflicting details, weren't given to defense attorneys. And Brewer said in court that her statements didn't exist, according to court transcripts. Another prosecutor on the case did not correct Brewer, the transcripts show.
Strickland's attorneys have said the statements suggest the killing might have happened in sudden anger, not with premeditation. They say he might have avoided a death sentence if all the evidence had been known.
"When prosecutors believe they need to hide evidence in order to obtain a desired verdict or a desired sentence, it raises questions about whether justice is, in fact, being done," Mullen wrote.
The order came in response to Strickland's request to be freed, which Mullen recommended against.
Brewer, who is now a district judge, said Thursday that Mullen was making unjust statements without consulting the prosecution in the case. He also noted that he didn't mention Gail Brown's statements because he didn't think they were legal.
https://www.starnewsonline.com/article/NC/20070203/news/605093740/WM