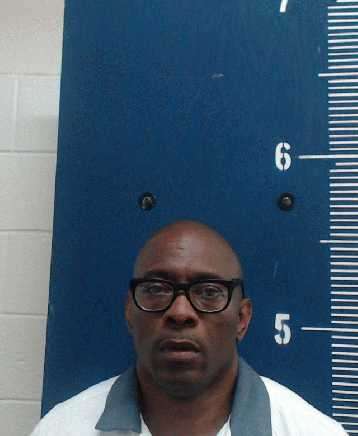 Dekelvin Martin was sentenced to death by the State of Georgia for a triple murder
According to court documents Dekelvin Martin would sexually assault his girlfriend before he would murder her twelve year old son Savion Wright and his great-grandparents, Travis Ivery, 83, and his wife, Ila
Dekelvin Martin would be arrested, convicted and sentenced to death
Dekelvin Martin Photos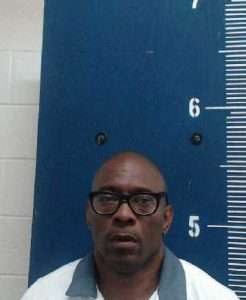 Dekelvin Martin Now
MAJOR OFFENSE: MURDER
MOST RECENT INSTITUTION: GA DIAG CLASS PRISON
MAX POSSIBLE RELEASE DATE: DEATH
Dekelvin Martin Case
Viewed in the light most favorable to the State, the evidence presented at trial, drawn largely from Tymika Wright's testimony, showed the following set of facts. DeKelvin Martin had been dating his girlfriend, Tymika Wright, for approximately five years, and they were living with Ms. Wright's elderly grandparents, Travis and Ila Ivery, along with Ms. Wright's 12–year–old son from a prior marriage, Savion Wright, and the 2–year–old son she had with Martin, Christin Wright.2 On the night and early morning of September 30 to October 1, 2002, Martin consumed a large quantity of alcohol, some powder cocaine, and then some crack cocaine.
At about 1:30 a.m., DeKelvin Martin tapped on Ms. Wright's window, and she let him in through the kitchen door. Martin told Ms. Wright that he wanted to speak to her about something, he went into the den and sat on the couch, and she sat in front of him in a chair. He told her that he wanted to move back to his hometown, Fitzgerald, Georgia. He then asked her if she wanted to have sex. She said, "no," but offered to make him something to eat. He said that he was not hungry, but he went with her to the kitchen to look at the food that she had left from the family dinner that he had missed earlier. As she was preparing the food, he took a knife from the dishwasher, grabbed her, told her that he would kill everyone in the house if she said anything, dragged her into the den, and pushed her onto the couch. She reminded him that he previously had vowed not to act like that and reassured him that her grandparents were not angry that he had been out late. He apologized and placed the knife on the side of the couch, and she talked him into turning on the television and then hid the knife under a pillow in her bedroom. Savion got up from bed and came into the hallway, and Martin stood in the doorway from the den to the hallway and greeted him. Ms. Wright sent Savion back to bed and turned around to find Martin making a face, standing close to her, and "acting paranoid and nervous." She asked him if he was on drugs, but he denied that he was. She decided to try to calm him by making conversation and by again reassuring him that no one had a problem with his having come home at 1:30 a.m.
Ms. Wright failed to calm DeKelvin Martin, he again asked her for sex, and she agreed in the hope that he would go to sleep afterward. She asked him if she could turn a light on, but he said that she would "regret it" if she did. They were "on the floor" and "started to have sex," but a light came on in the hallway in the back of the house. Ms. Wright got up, she found Ms. Ivery in the hallway, she helped Ms. Ivery to the bathroom, and then Ms. Ivery went back to bed. Martin and Ms. Wright then "started again" having sex, but the hallway was illuminated when Savion left his bedroom at the back of the house and turned on the light in the bathroom near his room. After Savion went back to bed, DeKelvin Martin and Ms. Wright again "started to have sex, but [he] couldn't keep an erection." He accused her of cheating on him or having something wrong with her, but she denied the accusations. He then called her names and told her that she "smelled like [she had] been with somebody else." She laughed and explained that she had been at the house all day.
DeKelvin Martin and Ms. Wright were at this point still on the floor in the den. He told her to turn around, she turned around and got on her knees to stand, and he grabbed her around the neck and began choking her. She broke away from him, told him that he would have to leave the house, began walking down the hallway toward her bedroom to retrieve her car keys, and called for Savion. Martin came toward her fast in the hallway, she tried to hold a door shut to keep him away from her, she screamed for Savion to get up and call the police, her grip on the door began slipping, she screamed for Mr. and Ms. Ivery to help her, and Martin snatched the door from her grip. Martin walked slowly past Ms. Wright, grabbed Savion near the door to his bedroom, and started stabbing Savion in the neck as Savion tried to break free.3 Ms. Wright got between Martin and Savion, and Martin stabbed her in the back and cut her face as he tried to pursue Savion. Ms. Wright continued to scream for Mr. and Ms. Ivery.
Martin pursued Savion, who had fled to the bathroom. Ms. Ivery, bracing herself because she was barely able to stand given her medical condition, tried to block Martin in the bathroom doorway as he reached past her trying to stab Savion, stabbing Ms. Ivery in the process. Ms. Ivery called for Mr. Ivery, prompting Martin to stab her more. Ms. Wright told Savion to run, but he collapsed to the floor after three or four steps and then made a gurgling sound. As Ms. Wright and Ms. Ivery struggled with Martin, Mr. Ivery came out of his room, he grabbed Martin, and Martin began stabbing him. Martin then pushed Mr. Ivery backwards onto his bed, straddled over the top of him, and stabbed him repeatedly in the chest. Ms. Wright reached for the telephone, but Martin cut the telephone cord. Ms. Wright ran for another telephone, but she stopped when she saw Martin standing over Christin and Savion with a knife. After Christin laid his head over Savion, Martin began running back and forth between Mr. and Ms. Ivery and stabbing them. Ms. Ivery begged Martin to stop stabbing her and just let her die, but he continued to stab her.
DeKelvin Martin took Ms. Wright by the hand and took her into another room, while Christin held her leg and she begged for her life. Martin told her that she had to perform oral sex on him if she wanted to live and pushed her to her knees as he held a knife to her head and as Christin continued to hold onto her leg. After she submitted to oral sex with him, he demanded vaginal sex. At that point, she was "trying to do anything that he's saying," but he did not respond when she offered him some food as a distraction. However, Martin agreed to leave the house when Ms. Wright offered to give him money from Mr. Ivery's wallet. At this point, Ms. Wright was still unclothed. After first trying to clean blood off of Ms. Wright's face in a bathroom sink, Martin and Ms. Wright got into the shower together to clean her. Martin disassembled a cellular telephone when he discovered that Ms. Ivery was attempting to use it.
DeKelvin Martin then ordered Ms. Wright into her vehicle, although Ms. Wright insisted that Christin stay behind. Ms. Wright failed to get the attention of a police officer when the vehicle was stopped at a routine police roadblock. DeKelvin Martin later allowed Ms. Wright to call 911 on a payphone, because Christin had been left in the house unattended. Martin directed her to drive in various directions, directed her to begin driving to a recreation center, told her that he was going to let her go, told her to stop at a gas station on the way, and then walked away from the vehicle with her still seated inside.
In response to Ms. Wright's earlier 911 call and a 911 call from Ms. Ivery, police officers and paramedics discovered Christin crawling around near Savion's lifeless body. Mr. Ivery was gasping for air and died as he was being transported to the hospital. Ms. Ivery was having trouble breathing, was transported to the hospital, remained in the hospital for three months, and died a month after her release as a result of complications from her stab wounds.