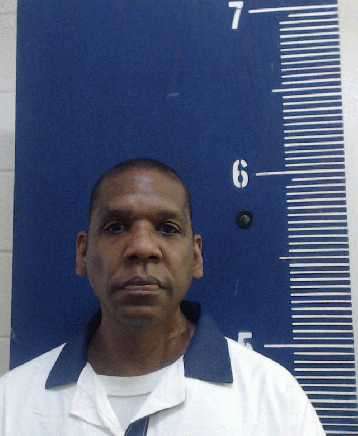 Michael Miller was sentenced to death by the State of Georgia for the murder of Larry Sneed
According to court documents Michael Miller and an accomplice would shoot Larry Sneed during a robbery. The day before the pair would kidnap another man who was forced to go to his apartment where he was robbed
Michael Miller would be arrested, convicted and sentenced to death
Michael Miller Photos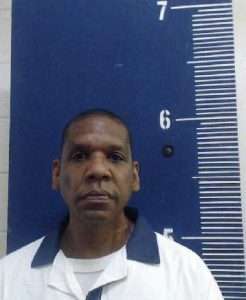 Michael Miller Now
MAJOR OFFENSE: MURDER
MOST RECENT INSTITUTION: GA DIAG CLASS PRISON
MAX POSSIBLE RELEASE DATE: DEATH
Michael Miller Case
On the evening of October 27, 1987, Miller and Darrell Cook were riding around Atlanta in a van Cook had stolen, looking for money. They kidnapped Jimmy Evans in the parking lot of a bar, tied him up, and forced him to tell them where he lived. They then proceeded to his apartment, which they entered using his key. They tied up his roommate, and stole several items from the apartment. Evans was driven to a deserted area, where he was thrown out of the van, and Miller urinated on him.
Leaving Evans by the side of the road, Miller and Cook met with Teresa Okoia. The three of them drove to Covington, where they spent the day buying drugs. They were returning on Miller-Bottom Road in the early morning of October 29 when they decided to stop the first car they saw and rob it.
That car was driven by Larry Sneed. Miller shot several times at his car with a .22 rifle. When Sneed put on his brakes, his car was struck from the rear by the van, and left the road. Sneed exited his car and ran. Miller shot him in the back and went through his pockets while Okoia searched the car. They got Sneed's wallet, a cooler, a check, and several credit cards. When the porchlight of a nearby house came on, they drove away. Sneed bled to death.
On November 11, 1987, Miller, who was in jail on an unrelated charge, told the police he had information about the robbery and shooting of Sneed. Miller said he was not involved but had heard about it from "Monte" and Cook. However, Miller gave the officers so many details of the crime they suspected he was involved. Asked if he would take a polygraph examination, Miller told the officers it was not necessary as he was going to tell them about it. He now admitted that he was with Cook and Monte, but claimed he did not do anything except observe.
On November 24, 1987 Miller was given a polygraph examination. Before the test, Miller read and signed a waiver of his Miranda rights and also signed a form stipulating that the results would be admissible at trial. The examiner testified at trial that, in his opinion, Miller was untruthful when he denied shooting Larry Sneed.
https://mycrimelibrary.com/michael-miller-georgia-death-row/