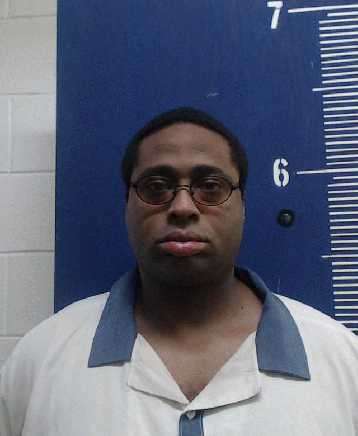 DeMarcus Sears was sentenced to death by the State of Georgia for the murder of Gloria Wilbur
According to court documents DeMarcus Sears and an accomplice would kidnap Gloria Wilbur who would be sexually assaulted, tortured, robbed and murdered
DeMarcus Sears would be arrested, convicted and sentenced to death
DeMarcus Sears Photos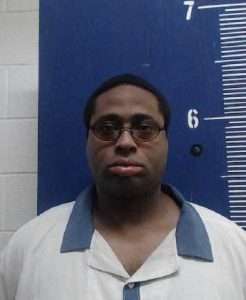 DeMarcus Sears Now
MAJOR OFFENSE: KIDNAPPING
MOST RECENT INSTITUTION: GA DIAG CLASS PRISON
MAX POSSIBLE RELEASE DATE: DEATH
DeMarcus Sears Case
The evidence showed that on the afternoon of October 7, 1990, Demarcus Sears and Phillip Williams were walking through Atlanta because their car had broken down.   Wanting to return home to Ohio, where they lived, they walked to a Waffle House in Smyrna and tried to borrow money from several patrons in the restaurant.   They told the patrons that their car had broken down and they needed money to go to Cincinnati.   Sears carried a black briefcase that contained brass knuckles, knives and a set of old handcuffs that was missing a key.   He opened the briefcase in the restaurant and tried to sell some of the items to a customer.   After receiving directions and a couple of dollars for bus fare, Sears and Williams walked to a nearby Kroger food store.   A police officer observed them loitering near the Kroger parking lot and briefly spoke with them before he left in response to a radio call.   Subsequently, they decided to steal a car so they could drive back to Cincinnati.
They spotted the victim, Gloria Wilbur, when she parked her 1985 Buick and entered the Kroger.   Around 8:00 p.m., Ms. Wilbur returned to her car and placed her groceries in the trunk.   Demarcus Sears approached her, struck her with the brass knuckles and forced her into the car.   Williams then got behind the wheel and they drove north on I-75. Sears told Ms. Wilbur to keep quiet, pulled her into the back seat, and handcuffed her with her hands behind her back.   When they stopped for gas and hamburgers, Sears wedged Ms. Wilbur down between the seats and covered her with book bags to prevent discovery.   While they were driving through Tennessee, he raped her.
They crossed the border into Kentucky around 1:00 a.m.   and stopped the car.   Despite her pleas to remain in the car, Demarcus Sears took the victim into the bushes along I-75 and stabbed her to death.   Ms. Wilbur's body was found, still handcuffed, almost a week later.   Her abandoned Buick was discovered in a Cincinnati suburb.   Bloodstains in the car matched the victim and pubic hair taken from the back seat matched Sears.
Based on an identification by witnesses at the Waffle House and a tip from an Ohio informant, the police questioned Williams and Sears.   Both men gave statements.   Sears admitted that he had taken the Buick and kidnapped, raped and killed the victim.   His statement matched Williams' statement, except that Sears claimed that it was Williams who had struck Ms. Wilbur with the brass knuckles and Williams claimed that it was Sears.   Both men stated that only Sears had raped and stabbed her.   Sears also consented to a search of his mother's house, where he lived, and was escorted by police to this residence.   He took the police to his room and showed them the black briefcase and brass knuckles.   Williams pled guilty in exchange for two life sentences and testified for the state at Sears' trial.
1. After reviewing the evidence in the light most favorable to the jury's determination of guilt, we conclude that a rational trier of fact could have found Sears guilty of the crimes charged beyond a reasonable doubt.3