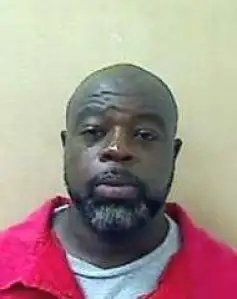 Eugene Williams was sentenced to death by the State of North Carolina for a double murder
According to court documents Eugene Williams would get into an argument with Nicholas Gillard and Cedric Leavy over a motorcycle that ended with Williams shooting dead both men
Eugene Williams would be arrested, convicted and sentenced to death
Eugene Williams Photos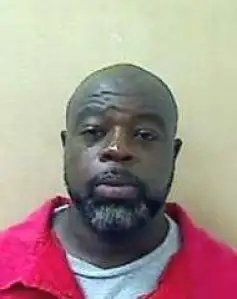 Eugene Williams Now
EUGENE J WILLIAMS
Offender Number:
0441044
Inmate Status:
ACTIVE
Probation/Parole/Post Release Status:
INACTIVE
Gender:
MALE
Race:
BLACK/AFRICAN AMERICAN
Ethnic Group:
NOT HISPANIC/LATINO
Birth Date:
01/05/1975
Age:
48
Current Location:
CENTRAL PRISON
Eugene Williams Case
On Tuesday morning, 9 October 2001, Gillard telephoned his friend Cedric Leavy and drove to Leavy's residence to pick him up.   Gillard honked the horn and Leavy went out to meet him, leaving his mobile telephone on the table.   Sharon Cogdell, Leavy's fiancée, attempted to contact Leavy by calling Gillard's mobile telephone.   Gillard informed her that they were busy and Leavy would call her back.   Telephone records indicate that Cogdell's call to Gillard was placed at 10:13 a.m., and that Gillard's mobile phone was within a three-mile radius of the cellular tower closest to defendant's residence.   The signal from the tower to Gillard's telephone traveled through the southwest panel of the tower, the quadrant in which defendant's residence was located.   Cogdell attempted many other calls late into the night, but they were not answered.   On 10 October 2001, she informed the police that Leavy and Gillard were missing.
Also on 10 October 2001, Esther Locklear noticed an unfamiliar vehicle in her neighborhood in rural Cumberland County.   After her son observed a body covered with a blanket in the backseat of the vehicle, Ms. Locklear contacted law enforcement.   The vehicle was a burgundy Chevrolet Malibu four-door sedan with a plate registered to Gillard.   Law enforcement secured the area and began an investigation.   There were no prints on the ground or tire tracks that were thought to be of any evidentiary value;  however, a white crystalline substance on the exterior of the vehicle appeared to be dried soap suds.
The body in the backseat was an African-American male who was six feet, two inches tall and weighed 430 pounds.   It appeared from ropes tied around his wrists and then tightly secured around the front seat that his body had been winched in the vehicle.   The body was determined to be that of Leavy.   Law enforcement found Gillard's body in the trunk.   The autopsies showed that both men had suffered contact and near-contact bullet wounds to the head.   Gillard sustained three gunshot wounds, and Leavy received six.   Three projectiles recovered from the bodies were determined to have been fired from the same weapon, a nine millimeter caliber firearm with a barrel containing nine lands and grooves with a left-hand twist.   Only one manufacturer made such a firearm, and the murder weapon was either a Hi-Point nine millimeter Model C pistol or a Model 995 carbine rifle.
A search of defendant's residence revealed five spent nine millimeter shell casings in the dirt driveway and yard.   In the backyard, near the patio, law enforcement observed two areas of roughly twenty to thirty square feet each where fresh soil had been spread over burned grass.   The ground smelled of gasoline and putrid blood.   Two blood-stained pieces of concrete were found buried several inches in the ground at the burn sites.   Testing revealed the blood to be human.
Investigators also found two spent nine millimeter projectiles in the burned ground.   It was determined that the two projectiles had been fired through a barrel with a left-hand twist and with nine lands and grooves;  that is, they had been fired from a Hi-Point nine millimeter Model C pistol or Model 995 carbine rifle, as had the projectiles found in the victims' bodies.   Luminol spraying revealed two tracks of blood coming from the burned areas to the right and running through the yard, where they abruptly stopped.
Jerard Vinson testified that in October 2001 defendant asked him to pawn a ring because defendant did not have identification.   Vinson pawned the ring, which was gold and had a black onyx stone, on 17 October 2001.   Law enforcement later recovered the ring from the pawnshop.   Gillard's ex-girlfriend testified the ring looked like the one Gillard wore and was wearing on the morning of his disappearance.   The pawnshop manager testified that the retail portion of the store was the area's sole distributor of this brand of ring, and that Gillard had originally bought a gold and onyx ring there on 10 February 2001 for three hundred dollars.
Defendant presented no evidence at the guilt phase of his trial.   The jury returned verdicts of guilty of first-degree murder of both Gillard and Leavy, but returned a verdict of not guilty as to defendant's alleged robbery of Gillard.   The trial court dismissed the robbery charge as to Leavy.
Following the verdicts, both of defendant's attorneys, Carl Ivarsson and George Franks, were allowed to withdraw as counsel following defendant's physical attack on Franks.   The trial court then declared a mistrial as to the penalty proceeding.
In 2007 a new jury was empaneled for the sentencing proceeding of defendant's trial.   The State offered substantially the same evidence as it had presented in the guilt phase.   In addition, the State offered victim impact evidence from Pamela Leavy, who was Leavy's older sister, and Sharon Cogdell, Leavy's girlfriend.   Victim impact evidence as to Gillard's death was presented through testimony of Toni Washington, Gillard's former girlfriend, and Gillard's friends Michael and Vanessa Burden.