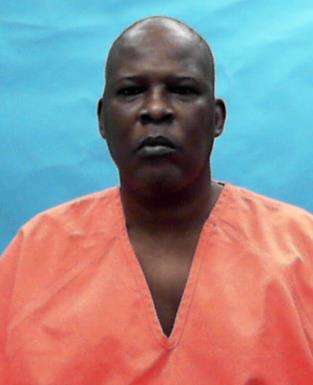 Everett Miller was sentenced to death by the State of Florida for the murder of two police officers
According to court documents Everett Miller would murder Kissimmee police Officers Matthew Baxter and Sergeant Sam Howard while they attempted to investigate a drug crime. Miller would pose the Officers body at the crime scene before fleeing
Everett Miller would be arrested, convicted and sentenced to death
Everett Miller Photos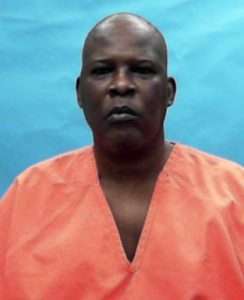 Everett Miller Now
DC Number: W91529
Name: MILLER, EVERETT G
Race: BLACK
Sex: MALE
Birth Date: 10/05/1971
Initial Receipt Date: 05/17/2022
Current Facility: UNION C.I.
Current Custody: MAXIMUM
Current Release Date: DEATH SENTENCE
Everett Miller Case
A judge sentenced Everett Miller, the man convicted of murdering Kissimmee police officers Matthew Baxter and Sergeant Sam Howard nearly five years ago, to death Friday afternoon.
The jury had previously recommended the death penalty, but the defense had argued that Miller, a former Marine, deserved life in prison
On August 17, 2017, Officer Baxter approached some men known for drug activity. Sgt. Howard was there as backup.
Police said Miller shot the two officers in the back of their heads, then flipped them over and posed them before shooting them in their faces.
In 2019, after hearing from the medical examiner and emotional testimony from the responding officers who tried to save Baxter and Howard's lives, it took jurors less than two hours of deliberations to find Miller guilty of first-degree murder.
Miller, who was also found guilty of carrying a concealed firearm in an establishment licensed to dispense alcohol, was sentenced to 60 days in the Osceola County Jail with credit for 60 days time served. He was also sentenced to 365 days in the Osceola County Jail for resisting an officer without violence, with credit for time served.
All sentences will be served consecutive to one another, the judge said
Sadia Baxter, Matthew Baxter's widow, is left to raise three young girls and a stepdaughter without their father.
"My girls still don't have their daddy," she said.
"We forgive Everett Miller. Although what he did was not right, we forgive him. These girls deserve to live a happy life with no hate. Hate is what got us here," she said.
Baxter's sister, Mia, said: "Justice has been served. It's been a very long process. Our family has endured so much."
Sadia also spoke on behalf of Sam Howard's family and said her family miss his smile the most.
https://www.fox35orlando.com/news/life-or-death-man-convicted-of-killing-2-kissimmee-police-officers-to-be-sentenced