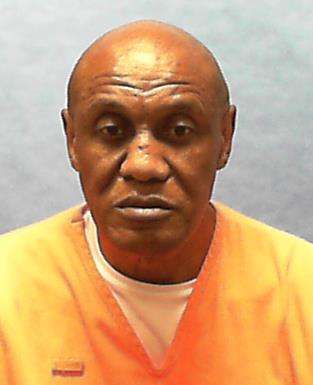 Harry Jones was sentenced to death by the State of Florida for the murder of George Young
According to court documents George Young would give Harry Jones a ride from the liquor store. Somewhere along the way Jones would murder George Young before robbing him of his possessions and his vehicle
Harry Jones would be arrested, convicted and sentenced to death
Harry Jones Photos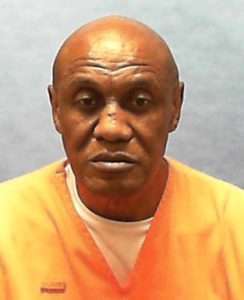 Harry Jones Now
DC Number: 062368
Name: JONES, HARRY
Race: BLACK
Sex: MALE
Birth Date: 09/04/1959
Initial Receipt Date: 11/20/1992
Current Facility: UNION C.I.
Current Custody: MAXIMUM
Current Release Date: DEATH SENTENCE
Harry Jones Case
The basic facts of the murder, as summarized by the Florida Supreme Court in Jones's direct appeal, are these.1 On June 1, 1991, sometime between 6:30 and 7:00 p.m., Harry Jones and his friend, Timothy Hollis, entered a liquor store in Tallahassee, where the victim, George Wilson Young, Jr., was talking with a store employee. Hollis was intoxicated, and, when he appeared to get sick, Jones took him to the rest room. When he returned from the rest room, Jones saw Young pay for a half pint of gin from money Young had pulled from his pocket. Young then helped Jones take Hollis outside and agreed to give the two men a ride home. Several witnesses saw the three men leave the liquor store in Young's red Ford Bronco II, a little before 7:00 p.m. Subsequently, Hollis's mother observed Jones and Young bring her son home in a red truck and then leave the house together. Sometime between 7:30 and 8:00 p.m., Young and Jones were seen by a clerk at a local convenience store, where they purchased a six pack of beer.
At approximately 8:05 p.m., Young's truck was involved in an accident on the north side of Tallahassee. Jones was the only occupant, and he was taken to the emergency room and admitted to the hospital. When authorities realized that the truck's owner was missing, a detective was sent to question Jones. Jones told the detective that he had borrowed the truck from a black man in "Frenchtown" for 20 dollars. The next day, when authorities learned that Jones had been seen with Young prior to the accident, two officers went to question Jones again. While in Jones's hospital room, the officers seized a bag of clothing that had been placed in the corner of the room. The clothing had been removed from Jones by hospital personnel after the accident. The following day, law enforcement seized lottery tickets and cash that had been removed from Jones' pockets and placed in hospital security.
On June 6, 1991, Young's body was found in Boat Pond, on Horseshoe Plantation, to the east of where the accident occurred. Witnesses who found the body said they had previously seen Jones fishing in other ponds on the plantation. Experts determined that soil and pollen samples taken from the clothing seized from Jones's hospital room were similar to samples taken from Boat Pond. Investigators also determined that the lottery tickets seized from hospital security had been purchased at the same time and place as tickets found in Young's truck.
The medical examiner determined that Young died as a result of fresh-water drowning. Although the medical examiner was unable to determine whether Young was conscious at the time he drowned, he was able to determine that Young was alive at the time he was submerged because of plant material that had become lodged in his lungs and throat. The medical examiner also determined that, among other injuries, Young suffered a fractured arm and several fractured ribs that were consistent with pre-mortem defensive injuries.
While he was detained pending trial, Harry Jones confessed to fellow inmate, Kevin Prim, that he had met a "guy" at a liquor store. Jones told Prim that, after observing the guy pull money from his pocket to pay for his purchase, he talked the guy into giving him and his intoxicated "cousin" a ride home. After dropping the cousin off, Jones and the guy went to a pond where a struggle ensued when Jones attempted to take the guy's money. Jones also admitted breaking the man's arm during the struggle and then holding him down in the water until he stopped "popping up." Another cellmate overheard Jones tell Prim that he had killed a man.
In July 1991, a grand jury sitting in Leon County, Florida, indicted Harry Jones for first-degree murder, robbery, and grand theft of a motor vehicle. See id. at 672. Jones's first trial resulted in a hung jury and a mistrial. Id. His second trial, presided over by Circuit Judge William L. Gary, lasted a total of five days. Jury selection commenced at 9:00 a.m. on Monday, November 9, 1992. The jury was chosen by 4:20 p.m. that day. The guilt phase commenced the following day. By about 4:00 p.m. on Friday afternoon, the jury rendered its verdict, finding Jones guilty as charged.