James Callahan Executed For Rebecca Howell Murder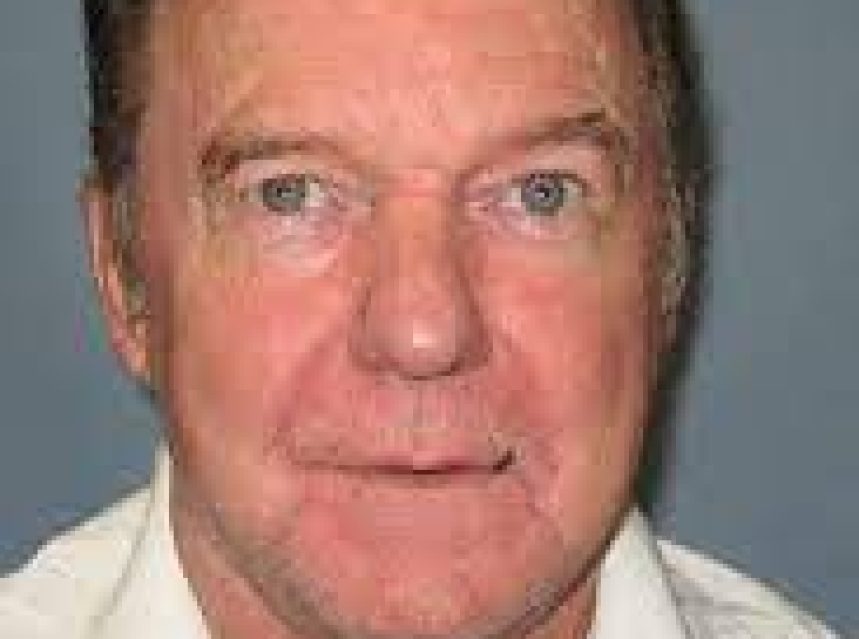 James Callahan was executed by the State of Alabama for the murder of Rebecca Howell
According to court documents James Callahan would abduct Rebecca Howell. The woman would be sexually assaulted and murdered
James Callahan would be arrested, convicted and sentenced to death
James Callahan would be executed on January 15 2009 by lethal injection
James Callahan Photos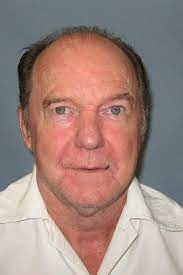 James Callahan FAQ
When Was James Callahan Executed
James Callahan was executed on January 15 2009
James Callahan Case
James Harvey Callahan was executed Thursday for the 1982 kidnapping, rape and murder of a Jacksonville woman. The 62-year-old Callahan died at 6:24 p.m. by lethal injection at Holman Prison for the murder of Rebecca Suzanne Howell, a 26-year-old Jacksonville State University student. Callahan had been on death row for nearly 26 years.
In his final moments, Callahan waved his left hand toward his son, Kevin Callahan, who was seated in a witness room. James Callahan asked his son to take care of his grandchildren and great-grandchildren. "I love you. That's all I have to say," Callahan said, looking directly at his son, who slumped forward and wiped his eyes with his shirt sleeves. Callahan never looked toward the victim's family members who were seated in a separate viewing room, but told his son, "I have a lot of remorse that I can't be here for you."
Earlier in the afternoon, Callahan's plea to the Supreme Court was rejected, clearing the way for his execution. Almost a year ago, the high court granted a reprieve only an hour before his scheduled execution. This time the justices rejected the motion about two hours before the lethal injection.
Callahan was twice convicted for the Feb. 3, 1982, slaying of Howell, who was abducted from a coin-operated laundry. According to trial records, Callahan locked her in his trailer home and raped her. She died from suffocation. Her body, thrown from a bridge, was found weeks later in a creek, her hands bound together with duct tape.
Callahan claimed Howell ran into the creek. Calhoun County District Attorney Joseph Hubbard, who was an assistant prosecutor when he took that statement, said Thursday that Callahan gave authorities "a number of stories" about his involvement. "I never saw any remorse," Hubbard said. "I don't think he ever said he killed her. He said he taped her up and bound her and she just jumped out (of his truck) and ran."
After the execution, the victim's mother, Beth Coheley, and one of her sisters, Karen Greer, both said they were disappointed that Callahan did not express regret for his crime. Coheley said she felt that Callahan was arrogant and callous toward her family in his final moments, never even looking at them. "All he had to do was turn his head and say 'I'm sorry,' but apparently he didn't think that was necessary," Coheley said. "We had always hoped at some point that he would admit he was guilty."
Donna Wood, another sister of the victim, released a statement before the execution that said the long wait had been "sad and difficult for everyone involved." She said it was unfortunate that her father, who died three years ago, did not live long enough to see the execution, "but we know that he is here with us in spirit." She said her slain sister was "truly a kind and loving person, one that we all still miss each and every day."
Prison officials said Callahan met Thursday with family members, friends and a spiritual advisor and requested a last meal of two corn dogs with ketchup and mustard and a Coke. Besides his son, Callahan's other witness was his attorney, Randall Susskind of Montgomery.
The inmate's attorneys turned to the U.S. Supreme Court on Wednesday, raising a constitutional issue from his Calhoun County trial, claiming the trial judge had refused to recuse himself after participating in Callahan's jail interrogation. By refusing to step down, the attorneys argued, Callahan was unable to call the judge as a witness about that interrogation.
Prosecutors in the state attorney general's office said the judge, who presided over both of Callahan's trials, did not participate in Callahan's interrogation. They said he was present to ensure that the lawyer who expected to represent Callahan was able to talk to the inmate. Prosecutors in the state attorney general's office said the issue of the trial judge's participation in Callahan's jail interrogation has been settled in earlier appeals and the inmate only raised it this week to stall his execution.
Callahan is one of five inmates set for lethal injection in the first five months of this year, an unusual group of executions for Alabama, which had none in 2008 while courts handled challenges to lethal injection and upheld it as a method of execution. Currently, Alabama has 206 death row inmates, including four women.
http://www.tuscaloosanews.com/article/20090116/NEWS/901150206