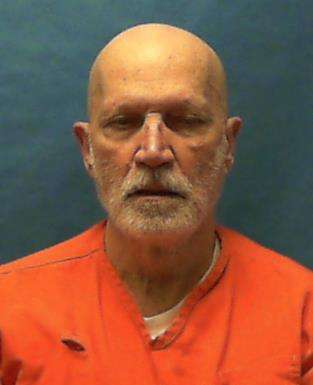 James Rose was sentenced to death by the State of Florida for the murder of eight year old Lisa Lynn Berry
According to court documents James Rose would kidnap, sexually assault and murder eight year old Lisa Lynn Berry
James Rose would be arrested, convicted and sentenced to death
In 2018 James Rose would plead guilty to the murder of Jean Savage who was sexually assaulted and murdered in her own home in 1975.
James Rose Photos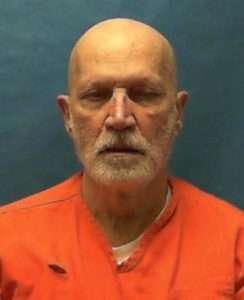 James Rose Now
| | |
| --- | --- |
| DC Number: | 011225 |
| Name: | ROSE, JAMES F |
| Race: | WHITE |
| Sex: | MALE |
| Birth Date: | 12/19/1945 |
| Initial Receipt Date: | 10/14/1971 |
| Current Facility: | UNION C.I. |
| Current Custody: | MAXIMUM |
| Current Release Date: | DEATH SENTENCE |
James Rose Case
For more than 43 years, James Franklin Rose had gotten away with the murder of Jean Savage, a suburban Delray Beach woman who was beaten, raped and murdered inside her home in 1975.
But justice finally caught up with Rose on Monday after he was given a life sentence without the possibility of parole by Circuit Judge Laura S. Johnson during a brief hearing. The sentence came as the result of a plea agreement between Rose and prosecutors, who agreed not to pursue the death penalty.
Rose, 72, testified by satellite television from Union Correctional Institute in Raiford, where he is already on death row following his conviction for killing an 8-year-old Broward County girl in 1975.
Wearing dark, wrap-around glasses to protect failing eyesight and unable to hear most of the questions asked of him, Rose said little beyond responding to a few queries from the judge.
A Palm Beach County sheriff's detective who investigated the case told The Palm Beach Post at time was "among the most brutal murders" he had investigated.
While the outcome of Monday's hearing wasn't a surprise, Assistant State Attorney Reid Scott dropped a bombshell by stating in court that Rose admitted to detectives that he killed Savage after being given a house key and money from Edwin Savage, Jean's husband.
No other testimony was given Monday to support Rose's claim that Edwin Savage played a role in his wife's murder.
"You, sir, are the devil incarnate," Shirley Harner, a friend of Savage, said to Rose during Monday's hearing.
Harner, of Boca Raton, was 19 when Savage was murdered on April 4, 1975. The women became friends because of their mutual interest in cats and Harner was supposed to meet Savage on the morning of her death. Harner said Savage was "the big sister I never had."
"Mr. Rose has haunted me for 43 years, five months and 15 days," Harner testified. "Your acts were not that of a human."
Rose did not make any comments or show any emotion during Harner's testimony. Given the chance by the judge to make a final comment before sentencing, Rose declined.
Savage's murder produced few initial leads and then turned cold until 2015. That's when PBSO's cold-case unit processed the initial evidence from the murder and came up with a match. DNA evidence connected Rose to the murder and he admitted his involvement during an interview with sheriff's detectives. In September 2015, a grand jury indicted Rose.
It was during that interview that Rose detailed Edwin Savage's alleged role in his wife's murder. Rose allegedly told detectives he was paid to "execute" Jean Savage.
Edwin Savage told authorities he found his wife's nude body on the floor of a guest room after returning to the couple's exclusive subdivision residence off Hagen Ranch Road on the night of the murder.
Edwin Savage died four years after the murder, according to published reports.
Harner said she long suspected Edwin Savage's involvement in the murder and believed Jean Savage to be a battered woman.
"I'm glad it came out today," she said of the husband's alleged involvement.
Harner said she planned to visit Jean Savage's grave on Monday night "and let her know she was not forgotten."
Rose has been on death row for about 40 years for the murder of Lisa Lynn Berry, an 8-year-old girl whose beaten and nude body was bound by a canal in Davie.
Rose had been romantically linked with the girl's mother, before the woman broke off the relationship. According to court documents, Rose picked up Lisa at a bowling alley where her mother worked and the girl was never seen alive again.
The girl was found four days later. Prosecutors said she was killed with a hammer.
https://www.palmbeachpost.com/news/20181119/death-row-inmate-pleads-guilty-to-1975-cold-case-murder