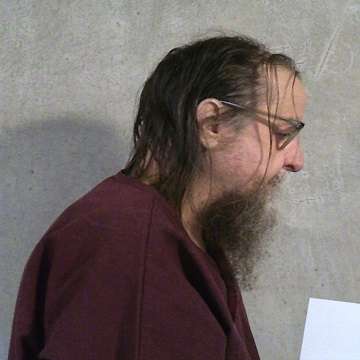 James Ryder was sentenced to death by the State of Oklahoma for a double murder
According to court documents James Ryder would get into an argument with Daisy and Sam Hallum over property which end with Ryder murdering the pair
James Ryder would be arrested, convicted and sentenced to death
James Ryder Photos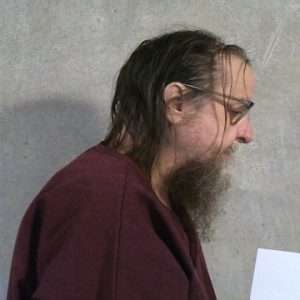 James Ryder Now
Gender: Male
Race: White
Height: 6 ft 0 in
Weight: 178 lbs
Hair Color: Brown
Eye Color: Blue
Alias: James Ryder
OK DOC#: 374773
Birth Date: 3/30/1962
Current Facility: OKLAHOMA STATE PENITENTIARY, MCALE
Reception Date: 6/26/2000
James Ryder Case
An appeals court said Monday it is tragic that an Oklahoma man sentenced to death for murder chose not to let a jury hear about his mental illness, but the court let the sentence stand.
Judges of the 10th U.S. Circuit Court of Appeals said James Chandler Ryder, known as Mitch Ryder, might have avoided the death penalty if he hadn't chosen to withhold evidence about his mental disorder.
Ryder, 53, was convicted in state court in Pittsburg County of the murders of Daisy Hallum and her adult son Sam Hallum at their home in April 1999.
"We acknowledge the tragic reality in this case: that Mr. Ryder's untreated mental illness may have influenced his decision to withhold mitigating evidence from the jury," the judges wrote in a 42-page decision. "Thus, the condition responsible for Mr. Ryder's unwillingness to present mitigating evidence could have been the very evidence that would have persuaded the jury not to impose the death penalty."
At the time Ryder made his decision to waive the mitigation, "his mental health had not yet deteriorated to the point where he was no longer legally competent to make that decision," the Denver-based court stated. "Or at least we must presume that he was legally competent based on our deference to the state court's retrospective competency determination.
"Therefore, while we recognize the existence of compelling mitigating evidence that the jury never heard, controlling precedent and the narrowness of review permitted (under a federal law) dictate that we must affirm the district court's denial of habeas relief."
An alternative to a death sentence was life in prison without the possibility of parole, but Ryder told the trial judge that he would rather be executed than be in prison for the remainder of his life.
https://www.oklahoman.com/article/5471969/appeals-court-upholds-oklahoma-mans-death-sentence