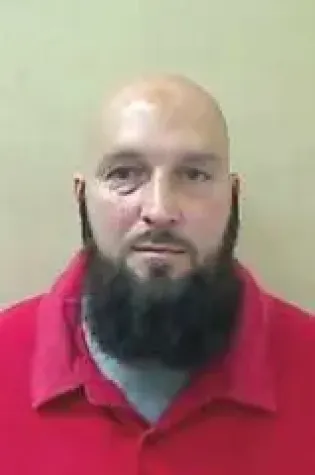 Jason Hurst was sentenced to death by the State of North Carolina for the murder of Daniel Branch
According to court documents Jason Hurst and Daniel Branch met up as Branch had a couple of guns for sale. Instead of giving Branch money Hurst would fatally shoot him
Jason Hurst would be arrested, convicted and sentenced to death
Jason Hurst Photos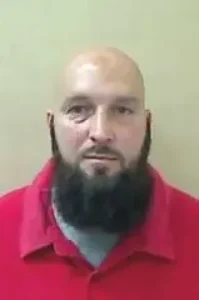 Jason Hurst Now
JASON W HURST
Offender Number:
0509565
Inmate Status:
ACTIVE
Probation/Parole/Post Release Status:
INACTIVE
Gender:
MALE
Race:
WHITE
Ethnic Group:
NOT HISPANIC/LATINO
Birth Date:
07/03/1978
Age:
45
Current Location:
CENTRAL PRISON
Jason Hurst Case
A jury has sentenced Jason Hurst to death for the murder and robbery of Daniel Branch in Randolph County two years ago.
After sentencing Wednesday evening, Hurst, 25, of High Point apologized to Branch's family.
He said he had been praying for a death sentence to make himself, and perhaps the victim's family, feel better.
Regardless of Hurst's wishes, the case will be automatically appealed to the N.C. Supreme Court, his attorneys said.
Hurst confessed to the slaying when he was arrested, investigators said.
His lawyers, Jon Megerian and Frank Wells of Asheboro, admitted at the trial's outset that their client killed Branch, 25. Their defense was that Hurst was mentally ill, suffering from a borderline personality disorder. They argued that, at worst, Hurst was guilty of second-degree murder.
"It was a terrible disappointment," Megerian said. "We thought we at least had a shot at saving that boy's life."
Hurst said he and Branch, who also lived in High Point, didn't know each other that well, having met only a few times before the slaying.
They got together June 9, 2002, because the unemployed Branch wanted to sell two guns to raise money for his family. Hurst said he was interested in buying them.
The two drove to a remote field off of Beane Country Road in southwestern Randolph so Hurst could test-fire the guns. That's when prosecutors said Hurst shot Branch the first time as the victim was setting up a target.
The first blast hit Branch in the abdomen, the second in the side as he tried to run away, and the third in the face after he fell to the ground, prosecutors said.
Afterwards, Hurst stole Branch's 1977 Ford Thunderbird and sold one of the victim's guns before leaving the area. He traded the other — the pump shotgun used in the killing — to a cousin after he got to West Virginia. That's where Hurst was arrested June 11, 2002.
Investigators said Hurst told them he didn't know why he killed Branch. Defense attorneys said that showed he wasn't thinking clearly.
But prosecutors said Hurst was simply too ashamed to admit that he killed Branch so he could take his guns and his car to drive to West Virginia to see a pregnant ex-girlfriend.
Defense attorneys submitted 18 mitigating circumstances — including Hurst's mental illness — for jurors to consider during sentencing.
Jurors deliberated all day Wednesday before delivering their sentence.
Hurst joins 190 other inmates on North Carolina's Death Row. Five others are from Randolph County: Kenneth Rouse, James Williams, Jeff Kandies, Gary Trull and Ronald Pugh.
https://greensboro.com/news/death-sentence-given-in-shooting/article_41845fad-7cdc-522c-8f9a-286c75af3d53.html