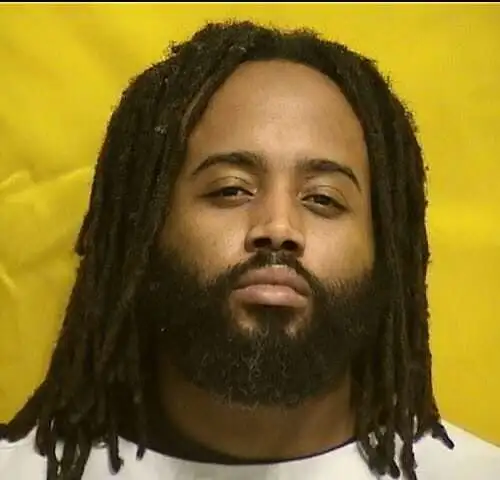 Jeremiah Jackson was sentenced to death by the State of Ohio for the murder of Tracy Pickryl
According to court documents Jeremiah Jackson would rob a laundromat and in the process shoot and kill Tracy Pickryl
Jeremiah Jackson would be arrested, convicted and sentenced to death
Jeremiah Jackson Photos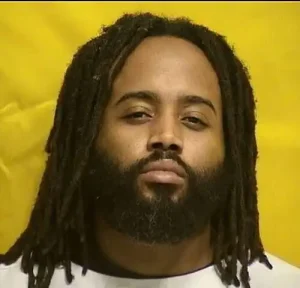 Jeremiah Jackson Now
Number
A583601
DOB
11/10/1979
Gender
Male
Race
Black
Admission Date
05/03/2010
Institution
Chillicothe Correctional Institution
Status
INCARCERATED
Jeremiah Jackson Case
The Ohio Supreme Court, in a split decision, on Tuesday upheld the death sentence for Jeremiah Jackson for the 2009 murder of Tracy Pickryl at the laundromat on Cleveland's West Side where she worked.
The court, in a 6-1 decision, rejected Jackson's claims that the presiding judge at trial had exhibited bias and interfered with the defense's preparation by ordering a hearing on whether Jackson was mentally disabled, and thus ineligible for the death penalty.
Defense lawyers had indicated they were not going to raise that issue, and in a journal entry the presiding judge had expressed concern that the defense "planned to under-represent the defendant and provide him with an ineffective assistance of counsel basis for later appeal."
Justice Terrence O'Donnell, writing for the majority, said that hearing was appropriate and noted that it could have proved to be favorable to Jackson's defense.
"Based upon Jackson's IQ scores …, the trial court was justified in inquiring into whether an evaluation of Jackson's mental abilities was appropriate," O'Donnell said in his opinion. "No evidence was presented showing that Jackson was mentally retarded. Thus, even assuming that the trial court overstepped its bounds in conducting this abbreviated hearing, no prejudice occurred."
The court also rejected other claims of error raised by Jackson's attorney.
Pickryl's murder was the culmination of a string of six robberies in several counties. The crime spree started June 2, 2009, when Jackson shot and injured a friend. He robbed a coin laundry on East 63rd Street and Fleet Avenue in Cleveland; two Cleveland-area bars; a Walgreens on Leavitt Road in Lorain; and the Howard Johnson Hotel across from Cedar Point in Sandusky, which he used as his hideout.
Pickryl, 38, was killed during a robbery June 15, 2009, at the Soap Opera Laundry on West 25th Street in Cleveland. He took $50 and Pickryl's necklace, but when he tried to grab her bracelet, police said, she jerked back and he shot her in the head.
Police arrested Jackson les that a week later. He faced dozens of charges, including aggravated murder for Pickryl's death and attempted murders of two other people. Other charges included aggravated robbery, felonious assault and kidnapping.
A three-judge panel sentenced Jackson to death in April 2010.
Chief Justice Maureen O'Connor and Justices Paul E. Pfeifer and Sharon L. Kennedy joined O'Donnell's opinion. Justices Judith Ann Lanzinger and Judith L. French concurred in the judgment.
Justice William M. O'Neill dissented, restating his opinion that the death penalty is constitutionally prohibited because it is cruel and unusual punishment.
"I do not expect that the court will adopt my view that the death penalty is cruel and unusual and therefore constitutionally forbidden anytime soon," O'Neill wrote. "But I do believe that at some point in the near future this court will be forced to recognize that Ohio's death penalty reaches too far, to too many crimes and to too many criminals."
O'Neill criticized the hearing to determine if Jackson was intellectually disabled as one that certainly raised the question of impartiality and interfered with the attorney-client relationship.
"Admittedly, trial courts have great latitude in managing the cases over which they preside," he wrote. "But this hearing had one justification only: to protect a yet-to-be-imposed death sentence from reversal in a subsequent appeal."
And he argued that the mitigating factors in the case, including Jackson's intelligence, his "difficult background" which included abuse and his substance abuse should have precluded a death sentence.
https://www.cleveland.com/open/2014/09/laundry-murder_death_sentence_1.html