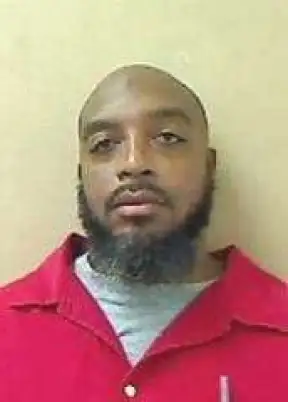 Jimmy Lawrence was sentenced to death by the State of North Carolina for the murder of Dale Jerome McLean
According to court documents Jimmy Lawrence and his girlfriend would break up and she moved into Dale Jerome McLean home. Lawrence would go over to the home and fatally shot Dale Jerome McLean
Jimmy Lawrence would be arrested, convicted and sentenced to death
Jimmy Lawrence Photos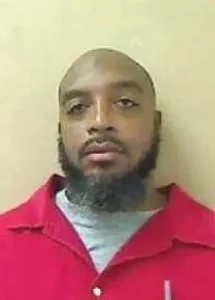 Jimmy Lawrence Now
JIMMIE W LAWRENCE
Offender Number:
0597164
Inmate Status:
ACTIVE
Gender:
MALE
Race:
BLACK/AFRICAN AMERICAN
Ethnic Group:
NOT HISPANIC/LATINO
Birth Date:
11/14/1973
Age:
49
Current Location:
CENTRAL PRISON
Jimmie Lawrence Case
The State's evidence tended to show that defendant and Gwen Morrison dated for almost two years and that their relationship ended in early December 1996.   Morrison began living with Dale McLean in late December 1996.   On 18 January 1997, Morrison and McLean were at home with McLean's two children, ten-year-old Chastity McLean and five-year-old Dale "Junior" McLean, when someone knocked on the back door.   McLean looked out the window and said, "It's Jimmie."   Morrison opened the door and stood on the top step in her nightgown and slippers.
Defendant was standing on the ground in front of the mobile home;  and a man that Morrison had never seen before, William Rashad Lucas, was standing behind defendant holding a sawed-off shotgun.   Defendant asked Morrison to leave with him.   When Morrison refused, defendant pulled a nine millimeter handgun from the front of his pants.   Morrison then told defendant that she did not want any trouble and that she would leave with him, but that she needed to get her shoes and coat first.   Morrison turned toward the door and defendant ran up the steps, pushing Morrison through the door into the mobile home.   As defendant and Morrison came through the door, Chastity and Junior were sitting in the living room and McLean was walking empty-handed down the hallway toward the door.   Defendant pushed Morrison away and shot McLean, who grabbed his head and fell to the floor.   Defendant stood over McLean and fired several more rounds.   Defendant then grabbed Morrison by the arm and said that he would also kill her if she did not leave with him.
Defendant led Morrison outside and put her into the backseat of his vehicle.   Lucas drove to defendant's house.   Lucas told defendant that he should have shot Morrison, too, because she "was going to tell everything."   Morrison, defendant, and Lucas then got into Lucas' car;  and Lucas drove to the Comfort Inn in Sanford, North Carolina, where Lucas stayed in the car with Morrison while defendant rented a room.   Once inside the room, Lucas put his shotgun on a bed and left;  he returned thirty minutes later with a pair of jeans that belonged to his girlfriend.   Lucas left again, and defendant took a shower after telling Morrison that he would kill her if she tried to leave.
Morrison sat on the bed while defendant showered.   When defendant came out of the bathroom, he lay on the bed next to Morrison and fell asleep with his arm or leg over her body so that she could not leave the room.   Defendant awoke later and asked Morrison to have sex with him.   Morrison agreed out of fear that defendant would kill her if she refused him.   Sometime thereafter, defendant returned a call to his mother and told her to have his father pick him up.   He then told Morrison to put on the jeans that Lucas had brought earlier.   Someone arrived at the Comfort Inn driving defendant's vehicle;  defendant put the shotgun under the mattress and left.   Morrison then called her cousin to come get her.
Meanwhile, after defendant and Lucas had driven away with Morrison, Chastity called her grandmother, who instructed Chastity to call the police.   Shortly thereafter, members of the Harnett County Sheriff's Department arrived.   The officers found no signs of life in McLean.   A detective carried the children away from the crime scene, and Chastity calmed down enough to give a statement that defendant had shot her father.
The Lee County Sheriff's Department subsequently took defendant into custody;  and with defendant's consent, several agents from the State Bureau of Investigation ("SBI") searched defendant's room at the Comfort Inn. The agents found the shotgun in the hotel room, and Lucas' girlfriend later turned over the nine-millimeter handgun to the Harnett County Sheriff's Department.
The pathologist who performed the autopsy on McLean found a total of nine gunshot wounds on McLean's body, all fired at a close range of no more than three feet.   The gunshot wounds on McLean's right arm, nose, and forehead were not the fatal injuries.   The cause of death was any one of the four bullets that entered McLean's brain through the right side of his skull.   A forensic firearms examiner from the SBI determined that the shell casings collected at the scene from around McLean's body had been fired from defendant's nine-millimeter pistol.