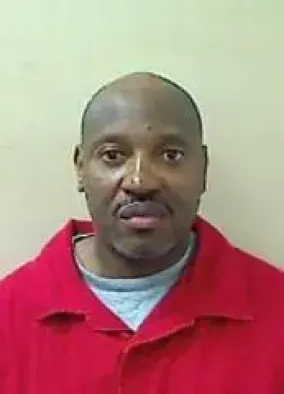 John McNeill was sentenced to death by the State of North Carolina for the murder of Donna Lipscomb
According to court documents Donna Lipscomb would break up with John McNeill and he did not take it well. McNeill would break into the home of Donna Lipscomb where he proceeded to stab her to death
John McNeill would be arrested,convicted and sentenced to death
John McNeill Photos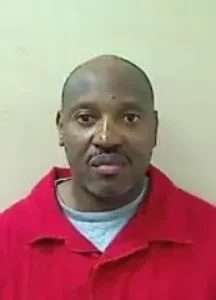 John McNeill Now
JOHN D MCNEILL
Offender Number:
0275678
Inmate Status:
ACTIVE
Probation/Parole/Post Release Status:
INACTIVE
Gender:
MALE
Race:
BLACK/AFRICAN AMERICAN
Ethnic Group:
NOT HISPANIC/LATINO
Birth Date:
02/08/1964
Age:
59
Current Location:
CENTRAL PRISON
John McNeill Case
Evidence presented at trial tended to show that on the night of 17 November 1992, defendant knocked on the door of Melissa Jones' apartment.   When Jones opened the door, defendant asked her for the key to the victim's apartment.   Jones knew defendant and the victim were dating, and she had frequently seen defendant at the apartment.   She therefore gave him the key.   She then noticed that defendant had a knife in his hand.   After defendant left her apartment, Jones attempted to call the police, but her telephone line had been cut.
After obtaining the key from Jones, defendant walked to the victim's apartment, unlocked the door, and pushed the door open despite the victim's efforts to hold it closed.   The victim's two sons, Nat, thirteen, and John, eleven, also lived in the apartment and were present when defendant charged through the door, knife in hand.   Nat tried to call the police, but the phone was not working.   Defendant stabbed the victim in the chest, back, arms, abdomen, and breast before Nat was able to grab defendant and restrain him from wounding the victim further.
Detective Alex Thompson received a call indicating that there had been a stabbing at the victim's apartment.   When he arrived at the apartment, defendant ran to the patrol car.   Defendant was covered in blood and appeared intoxicated.   He told Thompson that he was the one who had called the police and who had stabbed the victim.   Defendant led Thompson to the body and repeatedly asked to be put in handcuffs.   He told Thompson that he "didn't mean to do it" but that he stabbed the victim because she was "dissing" him.
At trial, defendant testified that he went to the victim's apartment to attempt to work out their failing relationship.   He took a knife because he believed a man was in the apartment, and he was hoping to scare off the man so he could talk to the victim alone.   Defendant admitted that he went to the junction box and pulled out all of the telephone wires so he and the victim could talk uninterrupted.   When defendant got inside the apartment, he and the victim began arguing and shoving one another.   Defendant then stabbed her.   Defendant testified that he did not intend to kill the victim.
https://caselaw.findlaw.com/court/nc-supreme-court/1042717.html