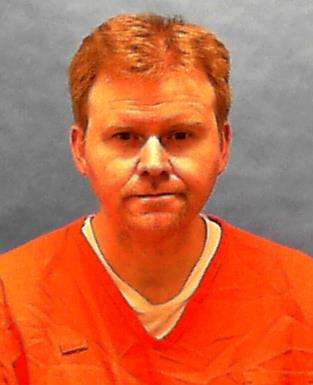 Jeremiah Rodgers and Jonathan Lawrence were sentenced to death by the State of Florida for the murder of Jennifer Robinson
According to court documents Jeremiah Rodgers and Jonathan Lawrence would get Jennifer Robinson drunk and then would fatally shoot the woman and mutilated her body
Jeremiah Rodgers and Jonathan Lawrence would be arrested, convicted and sentenced to death
Jonathan Lawrence Photos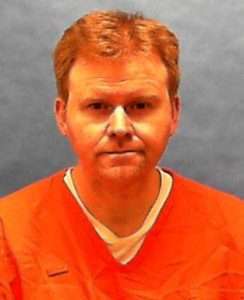 Jonathan Lawrence Now
| | |
| --- | --- |
| DC Number: | 898522 |
| Name: | LAWRENCE, JONATHAN H |
| Race: | WHITE |
| Sex: | MALE |
| Birth Date: | 04/12/1975 |
| Initial Receipt Date: | 08/16/2000 |
| Current Facility: | UNION C.I. |
| Current Custody: | MAXIMUM |
| Current Release Date: | DEATH SENTENCE |
Jeremiah Rodgers Photos
Jeremiah Rodgers Now
| | |
| --- | --- |
| DC Number: | 123101 |
| Name: | RODGERS, JEREMIAH M |
| Race: | WHITE |
| Sex: | MALE |
| Birth Date: | 04/19/1977 |
| Initial Receipt Date: | 11/22/2000 |
| Current Facility: | UNION C.I. |
| Current Custody: | MAXIMUM |
| Current Release Date: | DEATH SENTENCE |
Jonathan Lawrence Case
On March 24, 2000, Lawrence pled guilty to principal to first-degree murder of Jennifer Robinson, conspiracy to commit first-degree murder, giving alcoholic beverages to a person under twenty-one, and abuse of a dead human corpse.   Lawrence's codefendant, Jeremiah Martel Rodgers, picked up eighteen-year-old Jennifer Robinson from her mother's home on May 7, 1998.   Rodgers and Robinson met Lawrence, and all three drove in Lawrence's truck to a secluded area in the woods.   After imbibing alcoholic beverages, Robinson had sex with Rodgers and then with Lawrence.   At some point thereafter, Rodgers shot Robinson in the back of the head using Lawrence's Lorcin .380 handgun.1  The gunshot rendered Robinson instantly unconscious, and she died minutes later.   Lawrence and Rodgers loaded Robinson's body into Lawrence's truck and drove further into the woods.   Lawrence made an incision into Robinson's leg and removed her calf muscle.   Rodgers took Polaroid pictures of the body, including a picture of Lawrence's hand holding Robinson's foot.   Lawrence and Rodgers buried Robinson at that site.
Investigators traced Robinson's disappearance to Lawrence and Rodgers.   When confronted by Investigator Todd Hand, Lawrence denied knowing Robinson and consented to Hand's request to search Lawrence's trailer and truck.   After recovering multiple notes written by Lawrence and Polaroid photographs depicting Robinson post-mortem, Hand arrested Lawrence.   One page of the recovered notes states in part:  "get her very drunk," "yell in her ears to check consicouse [sic]," "even slap hard," "[r]ape many, many, many times," " 'slice and dice,' [d]isect [sic] completely," "bag up eatabile [sic] meats," and "bag remains and bury and burn." Another page of notes provides a list of items and tasks, some of which had been checked off or scribbled out.   That list includes "coolers of ice = for new meat," strawberry wine, everclear alcohol, scalpels, Polaroid film, and ".380 or-and bowies [knives]."   Other items located by investigators during their search of Lawrence's trailer and truck included a box for a Lorcin .380 handgun;  empty Polaroid film packages;  a piece of human tissue in Lawrence's freezer;  a blue and white ice chest;  an empty plastic ice bag;  disposable gloves;  a scrapbook;  and several books, including an anatomy book entitled The Incredible Machine, within which had been marked female anatomy pages and pen lines drawn at the calf section of a leg.   Lawrence subsequently confessed to his involvement, after waiving his Miranda2 rights, and led detectives to Robinson's body.
At Lawrence's penalty phase before a jury, the State introduced evidence of Lawrence's prior violent crimes 3 and argued that the murder was committed in a cold, calculated, and premeditated manner (CCP).  The State also introduced Lawrence's tape-recorded confession.   Lawrence called witnesses who testified about Lawrence's disturbed childhood and his mental capacity.4  The jury recommended death by a vote of eleven to one.
https://caselaw.findlaw.com/court/fl-supreme-court/1378960.html