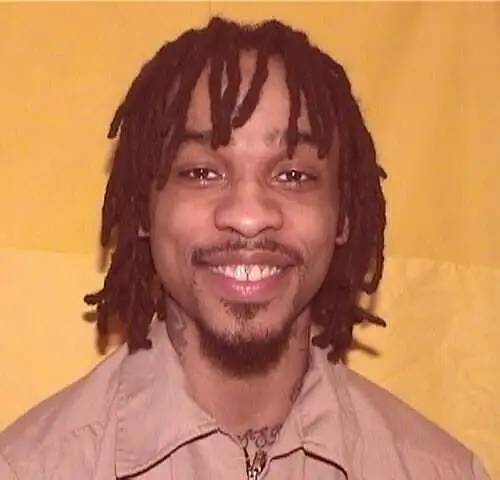 Joseph McAlpin was sentenced to death by the State of Ohio for a double murder
According to court documents Joseph McAlpin would break into a car dealership where he would fatally shoot the owners Michael Kuznik and Trina Tomola
Joseph McAlpin would be arrested, convicted and sentenced to death
Joseph McAlpin Photos
Joseph McAlpin Now
Number
A762464
DOB
05/02/1987
Gender
Male
Race
Black
Admission Date
05/28/2019
Institution
Chillicothe Correctional Institution
Status
INCARCERATED
Joseph McAlpin Case
A Cleveland man found guilty of murdering a Euclid couple at their car dealership was sentenced to death on May 21.
Joseph McAlpin, 32, was previously found guilty on charges that included aggravated murder, aggravated robbery, aggravated burglary, kidnapping, grand theft and cruelty to animals. On May 16, a Cuyahoga County jury recommended the death penalty for McAlpin.
Michael Kuznik, 50, and Trina Tomola, 46, were found dead on April 14, 2017, at the Mr. Cars dealership that they owned in Cleveland's Collinwood neighborhood.
Prosecutors said that McAlpin and two others drove to Mr. Cars to steal cars with the intention of selling them afterward. Allegedly, the two others waited outside as McAlpin entered the dealership.
McAlpin shot Kuznik twice in the head near the front of the dealership showroom, prosecutors said. He shot Tomola once in the head in an office in the back of the building. The couple's dog, Axel, was also shot and killed.
Their daughter spoke with Tomola on the phone minutes before the shooting occurred, according to prosecutors. After several hours went by with no communication from either parent, their son went to the dealership to check on them. The 19-year-old then found his stepfather unresponsive on the floor with a gunshot wound and called 911.
According to the prosecutor's office, investigators were able to connect McAlpin to the location of the 726 E. 185th Street dealership. His DNA was found on one victim's back pocket, a computer modem near one victim's body, and on the steering wheel and inside of the driver's side door of the stolen BMW.
Prosecutors also said records showed McAlpin and his co-defendants' cell phones pinged off towers and wireless internet routers in the area at the time of the murders.
McAlpin had represented himself during trial. Judge Brian Corrigan sentenced McAlpin to death for the two aggravated murders.
"This horrific crime has forever broken the hearts of the family and friends of Michael and Trina Kuznik," Cuyahoga County Prosecutor Michael O'Malley stated in a press release. "12 citizens of this county and now a judge have determined the death sentence was the only appropriate punishment. Given the facts and circumstance of this case, I wholeheartedly agree."
According to a previous News-Herald report, alleged accomplices Jerome Diggs Jr., 24, and Andrew Keener, 25, faced multiple charges, including multiple counts of aggravated murder, murder, aggravated robbery and aggravated burglary.
Keener pleaded Feb. 25 to first-degree felony involuntary manslaughter and fourth-degree felony grand theft.
Diggs has a pretrial hearing scheduled for June 3.
https://www.news-herald.com/news/joseph-mcalpin-receives-death-penalty-in-murder-of-euclid-couple/article_cb375fe8-7bf3-11e9-be46-efada3ab0ab5.html