Joseph Wise was executed by the State of Virginia for the murder of William Ricketson
According to court documents Joseph Wise would rob William Ricketson. The victim would be shot multiple times, beaten and drowned
Joseph Wise would be arrested, convicted and sentenced to death
Joseph Wise would be executed by way of the electric chair on September 14 1993
Joseph Wise Photos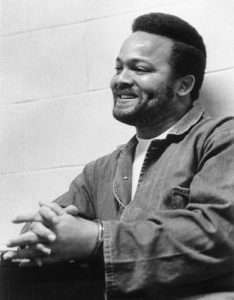 Joseph Wise Case
Joe Louis Wise was executed in the state's electric chair tonight for the 1983 robbery and murder of a Southside Virginia man.
Wise, 31, was pronounced dead at 11:12 p.m., said Wayne Brown, operations officer at the Greensville Correctional Center here.
Brown said Wise made no last statement and that clergy and family members visited him on his final day.
Wise was convicted of killing William H. Ricketson, a building and grounds employee at the Mecklengurb Correctional Center.
Ricketson, 43, was found covered with dirt and cinder blocks in a shallow privy hole in Mecklenburg in December 1983. An autopsy indicated that he had drowned, but he also had been beaten and shot in the eye and chest.
Wise was arrested that day as he was putting oil in Ricketson's pickup. He acknowledged involvement in the slaying.
Gov. L. Douglas Wilder last week rejected Wise's request that he be granted clemency because his trial attorney and two other lawyers appointed to represent him on appeal failed to handle his case properly.
"Nothing else can be done," William H. Wright Jr., one of Wise's attorneys, said Monday.
Wise, who was black, was convicted in 1984 in a racially charged trial that observers described as a courtroom mismatch between a veteran prosecutor and an inexperienced court-appointed defense attorney.
Ricketson, the victim, was white and well-known in the community. During the trial, Wise's attorney, William Bryant Claiborne, who is black, received death threats and required a police escort to enter and exit the courtroom.
Claiborne, of Halifax County, had never before faced a criminal or civil jury and spoke to jurors for just two minutes during the sentencing phase of the trial.
Wise later complained that Claiborne, who has not commented on his role in the case, was nervous throughout the trial and had implored Wise not to take the witness stand.
Barry A. Weinstein, one of several lawyers who petitioned Wilder to grant clemency, noted that Claiborne did not bring up Wise's troubled childhood during the sentencing phase of the trial, and he called Claiborne's efforts the worst he had seen in 15 years of capital litigation.
When Wise's case was up for appeal, two other court-appointed attorneys failed to file appeal documents before the deadline. The Wise case helped lead the General Assembly to pass legislation requiring that Virginia defendants who face the death penalty be represented by lawyers with experience in such cases.
Wise spent much of Monday and today visiting with his family, said Wayne Brown, operations officer at the Greensville prison.
Until he was moved to a cell next to the electric chair at Greensville last month, Wise was held at the Powhatan Correctional Center.
Wise was the 21st person executed in Virginia since the state resumed executions in 1982, and the fourth this year.
Across the country, 220 people have been executed since 1976, when the Supreme Court allowed states to resume the death penalty.
https://www.washingtonpost.com/archive/local/1993/09/15/virginia-man-dies-by-electric-chair-for-1983-robbery-murder/19fbb0f3-994f-4961-bc09-9e52517ce5e6/