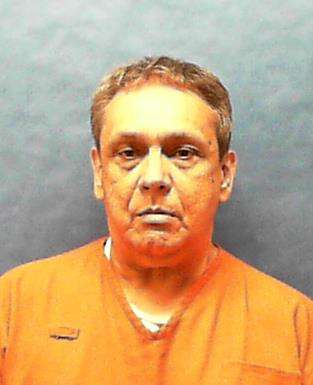 Manolo Rodriguez was sentenced to death by the State of Florida for three murders
According to court documents Manolo Rodriguez and an accomplice would force their way into a home where they would murder three people: Bea Joseph, Sam Joseph, and Genevieve Abraham. The murder when unsolved for years until a informant talked to police
Manolo Rodriguez would be arrested, convicted and sentenced to death
Manolo Rodriguez Photos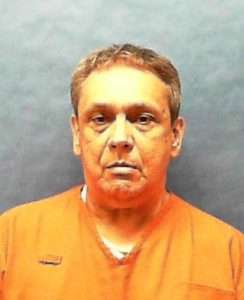 Manolo Rodriguez Now
| | |
| --- | --- |
| DC Number: | 073283 |
| Name: | RODRIGUEZ, MANOLO |
| Race: | HISPANIC |
| Sex: | MALE |
| Birth Date: | 01/13/1956 |
| Initial Receipt Date: | 05/27/1986 |
| Current Facility: | UNION C.I. |
| Current Custody: | MAXIMUM |
| Current Release Date: | DEATH SENTENCE |
Manolo Rodriguez Case
Manuel Rodriguez (Manolo Rodriguez) and Luis Rodriguez were both charged with armed burglary and three counts of first-degree murder. In exchange for his testimony at Manuel's trial, Luis was allowed to plead guilty to second-degree murder, for which he received a life sentence. Although they both have the same last name, Manuel and Luis are not related by blood. At the time of the crimes, Manuel lived with Luis's sister, Maria Malakoff, who was also known as "Cookie."
Manuel Rodriguez (Manolo Rodriguez) was convicted based on the following facts presented at trial. In December 1984, Bea Joseph, Sam Joseph, and Genevieve Abraham were found murdered in a Miami apartment building. The Josephs lived in the apartment in which they were found, and Sam Joseph was the apartment complex landlord. Abraham was visiting the Josephs at the time of the crimes. When Abraham was found, her wedding band, diamond watch, and diamond earrings were missing. There was no sign of forced entry into the apartment, but the apartment was in disarray. Apparently, each victim died quickly from gunshot wounds to the head, which were inflicted from shots fired at close range.
Law enforcement officers were unable to obtain enough evidence to solve these crimes until 1993. However, Manuel Rodriguez (Manolo Rodriguez)was suspected of involvement in the crimes soon after they occurred because of several calls he made to the police. In July 1985, police were contacted by a "tipster," who identified himself as Antonio Chait. The informant told them that on the night of the murders, he was living in the apartment complex where the murders occurred and he saw two males, one of whom he knew, running from the area near the Josephs' apartment. The tip was found to be without merit, and police determined that the informant was actually Rodriguez. Again, in November 1985, Rodriguez contacted police, identifying himself as Antonio Traves. He told police that on the night of the murders, he saw a man named Geraldo leaving the Josephs' apartment. That story could not be confirmed. Police were suspicious of Rodriguez but received no further leads until 1992.
In 1992, Rafael Lopez, Luis Rodriguez's brother-in-law, contacted police, hoping to get the reward that had been posted for information about the murders. Lopez told police that Luis had confided to him that Luis and Manuel Rodriguez committed the murders. He stated that Luis told him that he and Manuel went to the Josephs' apartment to rob them and that they killed two old ladies and an old man. Thereafter, police contacted Luis, who eventually gave a formal confession, in which he implicated both himself and Manuel. The next day Manuel (Manolo Rodriguez) was questioned and arrested. Manuel gave numerous conflicting accounts of his activities at the time of the murders. In all but his final statement to police, he denied any involvement in the murders. Finally, he admitted involvement but contended that the robbery and murders were committed by Luis and Luis's brother Isidoro, and that he had simply acted as a lookout.
Luis Rodriguez testified against Manuel Rodriguez (Manolo Rodriguez) at trial. His trial testimony was somewhat different from his original confession. At trial, Luis testified that in 1984 he was living in Orlando. He stated that Manuel called him and asked if he was interested in making money by assisting Manuel in committing a robbery. Manuel told Luis that Luis would be the lookout and that Manuel would do all of the work. Luis flew to Miami and met Manuel. They went to the Josephs' apartment; Manuel knocked on the door and told Sam Joseph that Malakoff and the children were being held hostage and that they would be released only if the Josephs gave him money. Manuel then forced himself into the apartment. Luis followed and shut the door.
In his initial confession, Luis Rodriguez stated that he shot Abraham through a pillow; that he shot at two people; that he had ingested cocaine and marijuana before the homicides; and that Manuel Rodriguez shot the Josephs after he shot Abraham.
Once inside the apartment, Manuel Rodriguez (Manolo Rodriguez) , who had brought two pairs of rubber gloves with him, put on one pair and told Luis to wear the other pair and not to touch anything in the apartment without the gloves. Sam Joseph offered to get money from the bedroom, but Manuel instructed Luis to look there instead. Luis found a gun in the Josephs' bedroom, and Manuel became angry with Sam Joseph because he thought the offer to get money from the bedroom was actually a ruse to get the gun. Eventually, during the course of the crime, Manuel shot both Sam and Bea Joseph with a gun he had brought with him and then he ordered Luis to shoot Abraham with the gun Luis had found in the Josephs' bedroom. Because Luis was scared, he did as he was told and then he fled. He stated that he did not receive any of the proceeds from the crime and flew back to Orlando the next day.
Luis's brother, Isidoro, also testified at trial. He provided documentation that he was working in another city at the time of the crimes. He also stated that, soon after the murders, his mother contacted him to tell him that she had found coins and jewelry in a bag under her trailer and that Manuel and Malakoff had shown up looking for it. Isidoro stated that he was aware of the murders in the building and that he took the bag back to Orlando, where he threw it into a field. Isidoro's mother also testified and confirmed Isidoro's story.
Malakoff testified that she and Manuel had two children, one of whom died in 1984. She stated that members of her family did not like her or Manuel. She also said that Manuel was not angry with Sam Joseph at the time of the murders and that she did not believe that Manuel was involved in the murders. The State impeached her testimony through her sworn statement to the police in 1993, in which she said that Manuel had been angry with Sam Joseph and on the day of the murders had called him a son-of-a-bitch. Additionally, in her pretrial statement, she said that Manuel told her he killed Sam Joseph when Joseph reached for a gun; that he had made sure that Luis killed Abraham; and that Manuel made sure they were all dead.
Manuel Rodriguez was convicted as charged. The following evidence was presented during the penalty phase.