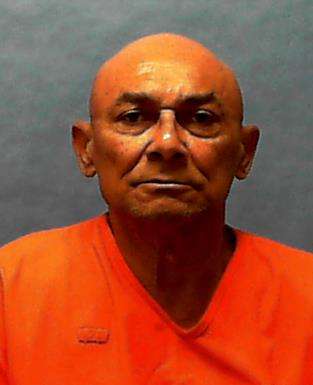 Juan Rodriguez was sentenced to death by the State of Florida for the murder of Abelardo Saladrigas
According to court documents Juan Rodriguez would go to a shopping center parking lot where he would shoot and kill Abelardo Saladrigas during a robbery
Juan Rodriguez would be arrested, convicted and sentenced to death
Juan Rodriguez Photos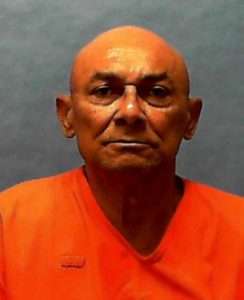 Juan Rodriguez Now
| | |
| --- | --- |
| DC Number: | 394141 |
| Name: | RODRIGUEZ, JUAN D |
| Race: | HISPANIC |
| Sex: | MALE |
| Birth Date: | 06/26/1956 |
| Initial Receipt Date: | 06/12/1990 |
| Current Facility: | UNION C.I. |
| Current Custody: | MAXIMUM |
| Current Release Date: | DEATH SENTENCE |
Juan Rodriguez Case
Seeking to discharge a debt, Rodriguez led Ramon Fernandez and Carlos "Tata" Sponsa to a shopping center. Id. at 495. Rodriguez accosted Abelardo Saladrigas in the shopping center parking lot, shot him, and took his watch and briefcase, which held cash and a revolver. Id. at 496. Saladrigas died after hospitalization. Id. Eye-witnesses observed the attack and the men fleeing in a blue Mazda. Id. at 495.
The next day, Rodriguez joined Fernandez, Sponsa, and several other men at a residence to stage a home invasion robbery. Rodriguez v. State (Rodriguez II), 919 So. 2d 1252, 1259 (Fla. 2005). On the way to the residence, Rodriguez told Sergio Valdez about the shooting in the shopping center parking lot. Id. The owner of the residence averted the home invasion by firing a gun at the men. Id. Fernandez dropped the stolen revolver from the previous day as the men ran from the home. Id. at 1260. When arrested, Fernandez confessed, told police about his role in the shopping center shooting, and described Rodriguez's involvement. Id. Rodriguez was arrested, charged, and found guilty of all charges. Id.
Prior to the penalty phase, Rodriguez moved for appointment of a mental health expert to evaluate him for mitigation, and the trial court granted the motion. Id. at 1270. Dr. Leonard Haber testified that Rodriguez claimed to have left school after the first grade to work and that he demonstrated a lack of effort during Dr. Haber's evaluation. Id. Dr. Haber found signs that Rodriguez might be brain damaged, but determined that "the activities in which Rodriguez engaged ․ belied a finding of [intellectual disability]." Id. at 1265. Dr. Haber suggested further testing, which Dr. Noble David conducted and which revealed that Rodriguez was normal.
The penalty phase began on March 25, 1990:
Rodriguez was found guilty of all charges which were tried together. By a vote of twelve to zero the jury recommended that he be sentenced to death in connection with the Saladrigas murder. The court followed this recommendation, finding three aggravating factors:  1) prior conviction of violent felony;  2) the murder was committed during a robbery and for financial gain;  and 3) the murder was especially heinous, atrocious, or cruel, and one nonstatutory mitigating factor:  Rodriguez had a good marriage and family life.