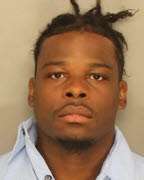 Marcel Johnson was sentenced to death by the State of Pennsylvania for a double murder
According to court documents Marcel Johnson would stab to death his pregnant girlfriend Ebony Talley and her four year old daughter R'mani Rankins. Johnson would then set the apartment on fire
Marcel Johnson would be arrested, convicted and sentenced to death
Marcel Johnson Photos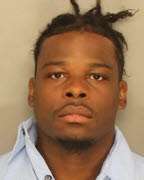 Marcel Johnson Now
Parole Number: 711HU
Age: 31
Date of Birth: 07/27/1992
Race/Ethnicity: BLACK
Height: 5′ 06″
Gender: MALE
Citizenship: USA
Complexion: DARK
Current Location: PHOENIX
Permanent Location: PHOENIX
Committing County: BUCKS
Marcel Johnson Case
Convicted killer Marcel Johnson was sentenced to death Tuesday, and to life in prison.
A Bucks County jury said Johnson, 22, of Bristol Township, should die for the 2013 slaying of a 4-year-old girl but spend the rest of his life behind bars without a chance for parole in the stabbing death of the child's mother, who was five-months pregnant.
The jury of nine men and three women delivered the sentence after about eight hours of deliberations.
R'Mani Rankins, 4, was stabbed once in the chest after she witnessed Johnson kill her mother, Ebony Talley, 22, on Nov. 25, 2013, at the woman's Avalon Court apartment on Bristol-Oxford Valley Road in Bristol Township.
"You made a conscious decision to remove a 4-year-old from this life," Bucks County Judge Diane Gibbons told Johnson. "From that family, you took generations."
Johnson was also sentenced to 10 to 20 years in prison for arson for setting the victims' bodies on fire in an attempt to destroy evidence, two and a half to five years for possession of an instrument of a crime, and 20 to 40 years for the third-degree murder of the unborn son, for a total of 32½ to 65 years in prison to run consecutively to Johnson's life sentence.
He also was ordered to pay $10,869, the total cost of his victims' funerals.
Johnson was convicted last week by the same jury for the first-degree murder of Talley and her daughter, and for third-degree murder of the fetus, along with the other charges.
While considering its decision regarding R'Mani's murder, the jury weighed aggravating factors, including that he killed a child who was under the age of 12 and killed her because she was a witness to her mother's murder, against mitigating factors that included Johnson's alleged troubled youth and abuse he suffered at the hands of a negligent mother.
Gibbons told Johnson that being a victim of abuse was no excuse for his actions.
"What was done to you as a child cannot explain, at all, what was done to that 4-year-old child," the judge said.
When the death sentence was read, Johnson showed no signs of emotion.
He left the courtroom in silence after he was sentenced.
Johnson's defense attorney, John Fioravanti Jr., said a lot of mitigating factors were involved in this "emotional, difficult case."
"It is very difficult, in a case like this, to hear the verdict," he said.
Fioravanti noted the abuse Johnson reportedly suffered as a child and the fact that, throughout the court proceedings, no one from Johnson's family visited him during his trial or sentencing.
"He had no one else in the prison to see," he said.
Fioravanti said that the process of appealing Johnson's death sentence could begin in as few as 30 days in the Pennsylvania Supreme Court.
Bucks County's chief of prosecution, Matt Weintraub, celebrated the jury's decision.
"I think it was the only just verdict. The man killed a 4-year-old and he should pay with his life," said Weintraub. "And he's going to."
https://www.phillyburbs.com/story/news/2015/06/09/bucks-county-jury-sentences-marcel/18093721007/