Matthew Marshall was sentenced to death by the State of Florida for a prison murder
According to court documents Matthew Marshall would murder fellow inmate Jeffrey Henry at the Martin Correctional Institute in 1988
Matthew Marshall would be arrested, convicted and sentenced to death
Matthew Marshall Photos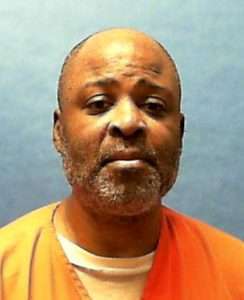 Matthew Marshall Now
DC Number: 648254
Name: MARSHALL, MATTHEW
Race: BLACK
Sex: MALE
Birth Date: 07/23/1964
Initial Receipt Date: 05/20/1986
Current Facility: UNION C.I.
Current Custody: MAXIMUM
Current Release Date: DEATH SENTENCE
Matthew Marshall Case
Marshall and the victim, Jeffrey Henry,
were both incarcerated at the Martin
Correction Institute on November 1, 1988,
when witnesses heard muffled screams and
moans emanating from Henry's cell and
observed Marshall exiting the cell with what
appeared to be blood on his chest and arms.
Within a few minutes, Marshall reentered the
cell, and similar noises were heard. After
the cell became quiet, Marshall again
emerged with blood on his person. Henry was
found dead, lying in his cell facedown with
his hands bound behind his back and his
sweat pants pulled down around his ankles to
restrain his legs. Death was caused by
blows to the back of his head.