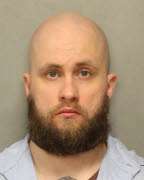 Richard Poplawski was sentenced to death by the State of Pennsylvania for the murders of three police officers
According to court documents Richard Poplawski would open fire and would kill Officer Eric G. Kelly, 41; Officer Stephen J. Mayhle, 29; and Officer Paul J. Sciullo, II, 37. The three Officers were investigating a domestic disturbance
Richard Poplawski would be arrested, convicted and sentenced to death
Richard Poplawski Photos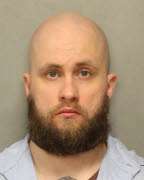 Richard Poplawski Now
Parole Number: KB7354
Age: 36
Date of Birth: 09/12/1986
Race/Ethnicity: WHITE
Height: 5′ 10″
Gender: MALE
Citizenship: USA
Complexion: MEDIUM
Current Location: PHOENIX
Permanent Location: PHOENIX
Committing County: ALLEGHENY
Richard Poplawski Case
The secretary of the Pennsylvania Department of Corrections on Wednesday signed a notice of execution for the Stanton Heights man convicted of killing three Pittsburgh police officers nearly eight years ago.
Richard Poplawski, 30, was sentenced to death in June 2011 after a Dauphin County jury found him guilty of killing Officers Paul J. Sciullo II, Stephen J. Mayhle and Eric G. Kelly on April 4, 2009.
The execution date of March 3, though, is just a formality. Poplawski still has a number of appellate avenues left, and next on the list should be a post-conviction relief act appeal before Allegheny County Common Pleas Judge Jeffrey A. Manning, who presided over the trial.
In addition, Gov. Tom Wolf, in January 2015, issued a moratorium on capital punishment in the state until recommendations from a bipartisan commission, formed six years ago to review the death penalty in Pennsylvania, can be reviewed and acted upon.
A final draft of that report now is being circulated among commission members, and it is expected to be released in coming weeks, according to staff members in the office of Sen. Stewart Greenleaf, R-Montgomery.
The state Supreme Court, in December 2015, said the governor's actions were "constitutionally sound," and the moratorium remains in place.
Department of Corrections Secretary John Wetzel, who signed Poplawski's notice of execution, along with three others on Wednesday, has signed 21 others since March 2015. All of those have been stayed, either pending appeal or by a reprieve issued by the governor.
Poplawski lost his first appeal, to the state Supreme Court in December 2015. His attorneys had argued that Judge Manning admitted evidence for the prosecution that was prejudicial against Poplawski, including his statements to police, racial epithets he made in a 911 call and his visits to white nationalist websites.
Further, Poplawski's attorneys argued, prosecutors tried to elicit an emotional reaction from jurors regarding the impact of the officers' deaths on their families. The Supreme Court disagreed.
https://www.post-gazette.com/local/city/2017/01/18/Execution-warrant-signed-for-cop-killer-Poplawski/stories/201701180177