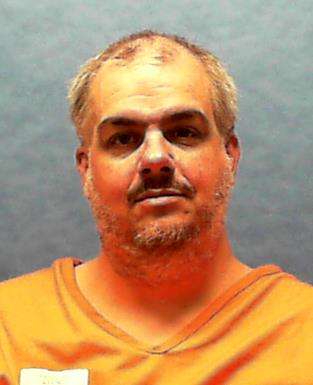 Michael Tanzi was sentenced to death by the State of Florida for the murder of Janet Acosta
According to court documents Michael Tanzi would carjack Janet Acosta who was driven to a remote location and murdered
Michael Tanzi would be arrested, convicted and sentenced to death
Michael Tanzi Photos
Michael Tanzi Now
| | |
| --- | --- |
| DC Number: | K04389 |
| Name: | TANZI, MICHAEL A |
| Race: | WHITE |
| Sex: | MALE |
| Birth Date: | 02/27/1977 |
| Initial Receipt Date: | 04/11/2003 |
| Current Facility: | UNION C.I. |
| Current Custody: | MAXIMUM |
| Current Release Date: | DEATH SENTENCE |
Michael Tanzi Case
A jury has recommended the death penalty for a Massachusetts drifter who strangled a Miami Herald employee and dumped her body into some mangroves in the Florida Keys.
Monroe Circuit Judge Richard Payne will ultimately decide the sentence but is expected to give significant weight to the 12-0 vote by the jury on Wednesday.
Michael Tanzi, 25, has confessed to strangling Herald paper makeup department supervisor Janet Acosta, 49. Tanzi pleaded guilty Jan. 31 to first-degree murder, carjacking, kidnapping and robbery charges without a plea bargain from prosecutors.
Tanzi cried silently as the decision was read. Jurors deliberated for about 2 1/2 hours after they were shown a courtroom portrayal of Acosta's last moments.
Defense attorneys had pleaded for jurors for life in prison, saying Tanzi was marred in childhood by sexual abuse, institutionalization and mental problems.
"Michael's damaged, but he's not trash," said William Kuypers, on of Tanzi's public defenders. "He does not deserve to be put to death by lethal injection."
Prosecutors pushed for the death penalty, arguing that the April 25, 2000 murder was calculated and part of a string of felonies.
Tanzi said he forced Acosta into her van during her lunch break, drove her to the Florida Keys and used her ATM card to withdraw money. He then killed Acosta and dumped her body on Cudjoe Key.
He was caught two days later in Key West and made confessions to police.
Tanzi said he tied up Acosta, covered her face with a towel and put her in the back of her van while he made ATM withdrawals. He said he then strangled her with a rope after turning up the van's radio so no one would hear.
The judge will hold a hearing on March 3 to review state and defense memorandums and hear evidence that may not have been presented to jurors. He also will set a sentencing date.
Tanzi also faces charges in the killing of Caroline Holder in Brockton, Mass., more than three years ago. He also was caught last year repeatedly hacking into a jail computer system, destroying files and going onto the Internet.
https://www.gainesville.com/article/LK/20030221/News/604152031/GS