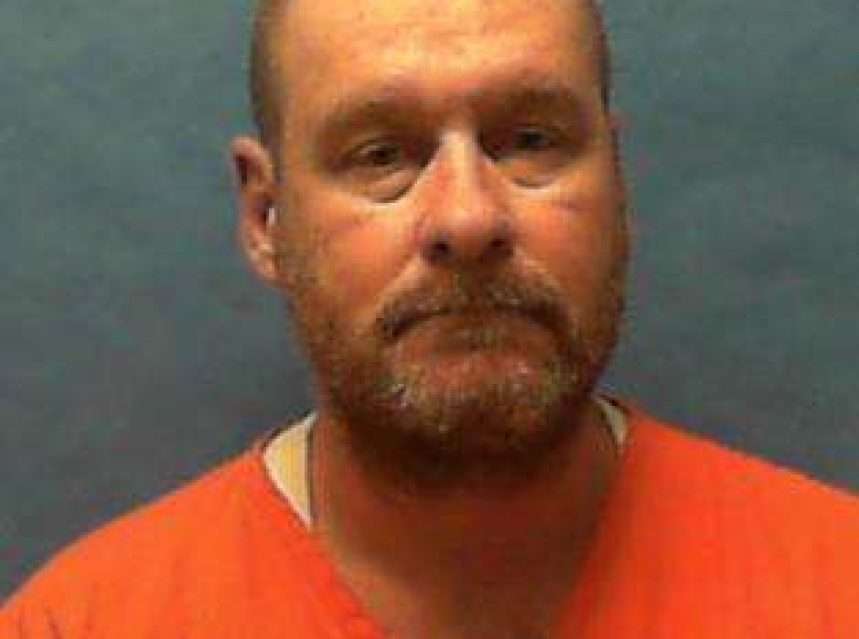 Michael Zack was executed by the State of Florida for two murders
According to court documents Michael Zack would sexually assault and murder Laura Rosillo. A month later he would sexually assault and murder Ravonne Kennedy Smith
Michael Zack would be arrested, convicted and sentenced to death for the murder of Ravonne Smith and sentenced to life without parole for the murder of Laura Rosillo
Michael Zack would be executed by lethal injection on October 3 2023
Michael Zack Photos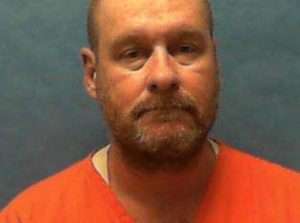 Michael Zack Case
On June 25, 1996, Michael Zack was indicted for the sexual assault, robbery, and first-degree murder of Ravonne Smith. We described the facts of the case on direct appeal as follows:
Although the murder of Smith took place on June 13, 1996, the chain of events which culminated in this murder began on June 4, 1996, when Edith Pope (Pope), a bartender in Tallahassee, lent her car to Zack. In the weeks prior, Zack had come to Pope's bar on a regular basis. He generally nursed one or two beers and talked with Pope; she never saw him intoxicated. He told her that he had witnessed his sister murder his mother with an axe. As a result, Pope felt sorry for Zack, and she began to give him odd jobs around the bar. When Zack's girlfriend called the bar on June 4 to advise him that he was being evicted from her apartment, Pope lent Zack her red Honda automobile to pick up his belongings. Zack never returned.
From Tallahassee, Zack drove to Panama City where he met Bobby Chandler (Chandler) at a local pub. Over the next several days, Zack frequented the pub daily and befriended Chandler. Chandler, who owned a construction subcontracting business, hired Zack to work in his construction business. When Chandler discovered that Zack was living out of a car (the red Honda), he invited Zack to live with him temporarily. On the second night at Chandler's, Zack woke up screaming following a nightmare. Chandler heard Zack groan words which sounded like "stop" or "don't." Although Chandler questioned him, Zack would not discuss the nightmare. Two nights later, on June 11, 1996, Zack left Chandler's during the night, stealing a rifle, a handgun, and forty-two dollars from Chandler's wallet. Zack drove to Niceville, and on the morning of June 12, 1996, pawned the guns for $225
From Niceville, Michael Zack traveled to Okaloosa County and stopped at yet another bar. At this bar, Zack was sitting alone drinking a beer when he was approached by Laura Rosillo (Rosillo). The two left the bar in the red Honda and drove to the beach, reportedly to use drugs Zack said he possessed. Once on the beach, Zack attacked Rosillo and beat her while they were still in the Honda. He then pulled Rosillo from the car and beat her head against one of the tires. Rosillo's tube top was torn and hanging off her hips. Her spandex pants were pulled down around her right ankle. The evidence suggests she was sexually assaulted; however, the sperm found in Rosillo's body could not be matched to Zack. He then strangled her, dragged her body behind a sand dune, kicked dirt over her face, and departed.
Michael Zack's next stop on this crime-riddled journey was Dirty Joe's bar located near the beach in Pensacola. He arrived there on the afternoon of June 13, 1996, and met the decedent, Ravonne Smith. Throughout the afternoon, Smith, a bar employee, and Zack sat together in the bar talking and playing pool or darts. The bar was not very busy, so Smith spent most of her time with Zack. Both bar employees and patrons testified that Zack did not ingest any significant amount of alcohol and that he did not appear to be intoxicated. In the late afternoon, Smith contacted her friend Russell Williams (Williams) and invited him to the bar because she was lonely. Williams arrived at the bar around 5:30 p.m. Prior to leaving the bar around 7 p.m., Smith called her live-in boyfriend, Danny Schaffer, and told him she was working late. Smith, Williams, and Zack then left the bar and drove to the beach where they shared a marijuana cigarette supplied by Zack. Afterwards, they returned to the bar and Williams departed. Zack and Smith left the bar together sometime around 8 p.m. and eventually arrived at the house Smith shared with her boyfriend.
Forensic evidence indicates that immediately upon entering the house Michael Zack hit Smith with a beer bottle causing shards of glass and blood to spray onto the living room love seat and two drops of blood to spray onto the interior doorframe. Zack pursued Smith down the hall to the master bedroom leaving a trail of blood. Once in the bedroom Zack sexually assaulted Smith as she lay bleeding on the bed. Following the attack Smith managed to escape to the empty guest bedroom across the hall. Zack pursued her and beat her head against the bedroom's wooden floor. Once he incapacitated Smith, Zack went to the kitchen where he got an oyster knife. He returned to the guest bedroom where Smith lay and stabbed her in the chest four times with the knife. The four wounds were close together in the center of Smith's chest. Zack went back to the kitchen, cleaned the knife, put it away, and washed the blood from his hands. He then went back to the master bedroom, placed Smith's bloody shirt and shorts in her dresser drawer, stole a television, a VCR, and Smith's purse, and placed the stolen items in Smith's car.
During the night, Michael Zack drove Smith's car to the area where the red Honda was parked. He removed the license plate and several personal items from the Honda then moved it to a nearby lot. Zack returned to Panama City in Smith's car and attempted to pawn the television and VCR. Suspecting the merchandise was stolen, the shop owners asked for identification and told Zack they had to check on the merchandise. Zack fled the store and abandoned Smith's car behind a local restaurant. Zack was apprehended after he had spent several days hiding in an empty house.
After he was arrested, Michael Zack confessed to the Smith murder and to the Pope and Chandler thefts. Zack claimed he and Smith had consensual sex and that she thereafter made a comment regarding his mother's murder. The comment enraged him, and he attacked her. Zack contended the fight began in the hallway, not immediately upon entering the house. He said he grabbed a knife in self-defense, believing Smith left the master bedroom to get a gun from the guest bedroom.
https://caselaw.findlaw.com/fl-supreme-court/1864577.html
Michael Zack Execution
A man who killed two women after meeting them a day apart in north Florida bars in 1996 was put to death Tuesday evening.
Michael Zack III, 54, was pronounced dead minutes after 6:14 p.m. following a lethal injection at Florida State Prison in Starke.
The execution started promptly at 6 p.m. Zack was asked if he had any last words, and he answered, "Yes sir." He then lifted his head to look at the witnesses and said, "I love you all."
e was executed for the murder of Ravonne Smith, a bar employee he befriended and later beat and stabbed with an oyster knife in June 1996. He also was convicted and separately sentenced to life in prison for murdering Laura Rosillo, who he met at another Florida Panhandle bar.
Zack's nine-day crime run that year began in Tallahassee, the state capital, where he was a regular at a bar. When Zack's girlfriend called and said he was being evicted, the bartender offered to loan him her pickup truck. Zack left with it and never returned, according to court records.
Zack drove to a bar in Niceville in the Florida Panhandle, where he befriended a construction company owner. The man learned Zack was living in the pickup truck and offered to let him stay at his home. Zack later stole two guns and $42. He pawned the guns, according to court records.
At yet another bar, he met Rosillo and invited her to the beach to do drugs. He then beat her, dragged her partially clothed into the dunes, strangled her and kicked sand over her face, according to court records. The next day he went to a Pensacola bar, where he met Smith. The two went to the beach to smoke marijuana and later she took him to the home she shared with her boyfriend.
At the home, Zack smashed her over the head with a bottle, slammed her head into the floor, raped her and stabbed her four times in the center of the chest with the oyster knife, court records show. He then stole the woman's television, VCR and purse and tried to pawn the electronics. The pawn shop suspected the items were stolen and Zack fled and hid in an empty house for two days before he was arrested, according to court records.
Michael Zack, now 54, admitted to killing Smith. He said he became enraged and beat her when she made a comment about his mother's murder, which his sister committed. He also said he thought Smith was going to another room to get a gun when he stabbed her in self defense.
Michael Zack's lawyers had sought to stop the execution, arguing that he was a victim of fetal alcohol syndrome and post-traumatic stress disorder. On Monday afternoon, the U.S. Supreme Court denied Zack's appeal for a stay of execution without comment.
Michael Zack's execution was the eighth under Gov. Ron DeSantis since 2019 and the sixth this year after no executions were carried out from 2020 to 2022. DeSantis has made tougher, more far-reaching death penalty laws an issue in his presidential campaign.
https://apnews.com/article/florida-execution-women-murdered-f3c127dbe11512bd4cd5c9ed6860d16c