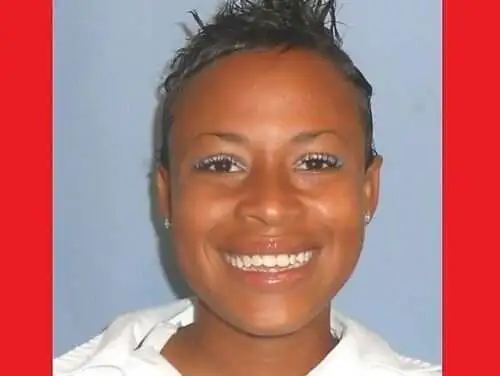 Ashley Jones was a fourteen year old teen killer from Alabama who along with her sixteen year old boyfriend Geramie Hart would murder two family members and attempted to kill two more
According to court documents Ashley Jones family was not happy that she was dating Geramie Hart. The two would conspire to eliminate the problem by killing four people. Ashley and Geramie would go into the home where they would fatally shoot seventy six year old Deroy Nalls before shooting thirty year old Millie Nalls multiple times before she was beaten and stabbed. Both victims would be set on fire
Ashley Jones and Geramie Hart would then attempt to kill Seventy five year old Mary Nalls and Ashley ten year old sister Mary Jones
Ashley Jones and Geramie Hart would be arrested, convicted and sentenced to life in prison without parole
Ashley Jones Videos
Ashley Jones Now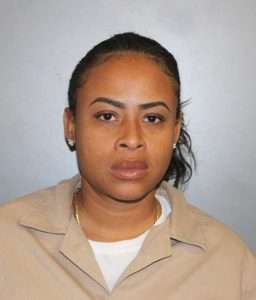 | | |
| --- | --- |
| Inmate: | JONES, ASHLEY |
| AIS: | 00216506 |
| | |
| Institution: | TUTWILER PRISON |
Geramie Hart Now
| | |
| --- | --- |
| Inmate: | HART, GERAMIE RAQUELL |
| AIS: | 00218451 |
| | |
| Institution: | WILLIAM E. DONALDSON CORR. FAC |
Ashley Jones Case
Late in the evening on August 29, 1999, Deroy was in the den watching television.   His wife, daughter, and younger granddaughter were asleep in their rooms.   Ashley let Hart into the house;  he was armed with Deroy's .38 caliber pistol, which Ashley had given him earlier.   Ashley and Hart entered the den, and Hart shot Deroy twice in the face.   Deroy did not die immediately;  he stumbled toward the kitchen.   Ashley and Hart then entered Millie's bedroom and shot her three times.   She survived the gunshots, and they then hit her with portable heaters, stabbed her in the chest, and set her room on fire. The pair next entered Mary Nalls's bedroom and fired the last bullet from the gun into her shoulder.   Hart was wearing a bandana over his face, but Ashley's grandmother recognized him.   Hart also identified himself to Mrs. Nalls.
Ashley and Hart returned to discover that Deroy was still alive.   Hart hit him with various objects and stabbed him repeatedly, leaving the knife in his back.   Ashley poured charcoal lighter fluid on her grandfather and set him on fire.   Ashley's sister, Mary, woke up and Ashley led her into the kitchen area.   She saw her grandfather on the floor of the den;  he was on fire but still alive, Mary said.   Hart forced Deroy Nalls to disclose where he kept his money, and after Mr. Nalls complied, Hart stabbed him in the throat.   Mrs. Nalls who survived after being stabbed, could not remember whether Hart or Ashley had stabbed her.   Ashley poured the charcoal fluid on Mrs. Nalls, then they set her on fire.   Ashley and Hart watched Mrs. Nalls burn, and Hart urged Ashley to pour more of the flammable liquid on her.   Mary Jones attempted to leave the kitchen, but Ashley grabbed her sister and began hitting her.   Hart pointed the gun at the 10-year-old and said, "This is how you are going to die."  (R. 686.)   Ashley said, "No, let me do it," and stabbed her sister 14 times.   Hart and Ashley piled sheets, towels, and paper on the floor and set the pile on fire.
Hart and Ashley took $300 that was hidden beneath Deroy and Mary Nalls's mattress and drove away in the Nallses' vehicle.   Mary Jones, who had pretended to be dead, helped her grandmother out of the house and contacted others for assistance.
The coroner determined that Deroy and Millie Nalls died from the stab and gunshot wounds they sustained.   He testified that both victims suffered greatly from their wounds before they died.   Mary Jones was treated for the numerous stab wounds Ashley inflicted.   Mary Nalls, who sustained burns to 35% of her body, was taken to a burn unit, where she was also treated for the gunshot and stab wounds she suffered.   She was hospitalized for weeks, received skin grafts, and underwent extensive rehabilitative therapy.
Hart and Ashley Jones were arrested the next morning in a hotel room.   The Nallses' vehicle was in the parking lot of the hotel.   Hart and Jones gave voluntary statements describing their involvement in the murders and attempted murders of Jones's family members.
https://caselaw.findlaw.com/court/al-court-of-criminal-appeals/1440434.html