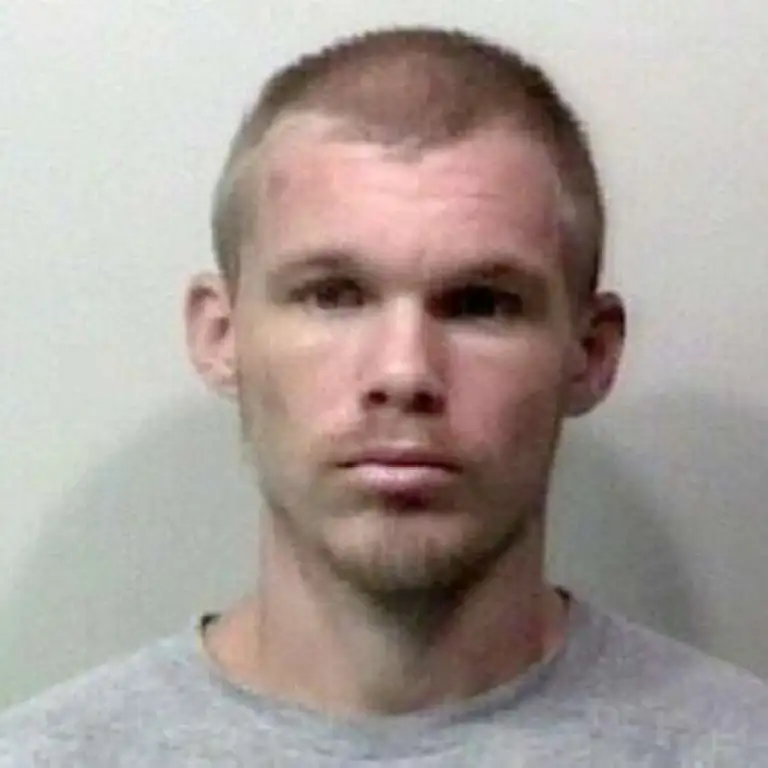 Mikel Brady was sentenced to death by the State of North Carolina for the murders of four prison workers
According to court documents Mikel Brady was in prison serving a lengthy sentence for shooting a police officer when he made an escape attempt that left four prison workers dead. Mikel would murder prison sewing plant manager Veronica Darden, prison maintenance worker Geoffrey Howe and correctional officers Justin Smith and Wendy Shannon in a failed escape attempt
Mikel Brady would be arrested, convicted and sentenced to death
Mikel Brady is currently incarcerated at ADX Florence, the US supermax prison
Mikel Brady Photos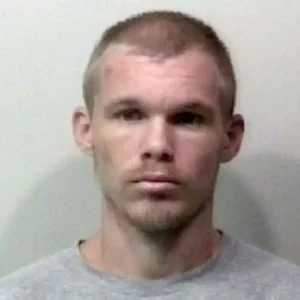 Mikel Brady Now
MIKEL BRADY
Offender Number:
1403339
Inmate Status:
ACTIVE
Gender:
MALE
Race:
WHITE
Ethnic Group:
NOT HISPANIC/LATINO
Birth Date:
03/11/1989
Age:
34
Current Location:
OUT OF STATE
Mikel Brady Case
Convicted murderer Mikel Brady is now incarcerated at the highest-security "supermax" prison in the country, District Attorney Andrew Womble said Tuesday.
Brady is currently awaiting execution for his role in the deadly prison escape attempt from the Pasquotank Correctional Institution in 2017 at the U.S. Penitentiary Florence ADX prison in Colorado.
After being sentenced to death, Brady was incarcerated on North Carolina's Death Row at Central Prison in Raleigh. But the convicted murderer was transferred to U.S. Penitentiary Big Sandy in Inez, Kentucky, on Nov. 21, 2019, as a safety precaution.
Womble, who led the prosecution of Brady, said the convicted murderer was transferred from Big Sandy to Florence ADX last summer but that he did not know the reason for the move.
"(Brady) has been in there for a while," Womble said. "I am very interested to find out if he had another incident with a guard. But that is just pure speculation on my part, I have no idea."
Media reports describe Florence ADX as the "Alcatraz of the Rockies" and it currently houses such notorious criminals as Boston Marathon Bomber Dzhokhar Tsarnaev, Unabomber Ted Kaczynski, convicted drug kingpin Joaquín "El Chapo" Guzmán, Oklahoma City Federal Building bomber Terry Nichols as well as several convicted al-Qaida terrorists.
Reportedly, inmates at Florence ADX are kept in a 7 x 12-foot cell for 23 hours a day.
"Unless they are going to reopen Alcatraz, I just don't see that it can get any worse," Womble said. "(Brady) has federal time to serve but he ought to be sitting on death row in North Carolina, quite honestly."
Brady was convicted on Oct. 21, 2019, in Dare County Superior Court on four counts of first-degree murder and 10 other felonies for his role in the Oct. 12, 2017 prison escape attempt at PCI in Elizabeth City.
The same jury sentenced Brady to death a week later for the killings of prison sewing plant manager Veronica Darden, prison maintenance worker Geoffrey Howe and correctional officers Justin Smith and Wendy Shannon.
Brady has appealed his death sentence and it is likely he will spend some time in the federal prison system as it will take several years for his appeals to make their way through the state court system.
The three other inmates charged with four counts of first-degree murder in the prison slayings — Wisezah Buckman, Seth Frazier and Jonathan Monk — are all awaiting trial.
Womble would like to try Buckman next but said that no trial date has been set. The COVID-19 pandemic has created a huge backlog of cases across the state. Womble would like to try Buckman in one of the seven counties in the First Judicial District but said the trial could be moved outside the district.
"We are trying to schedule any one of the next three as fast as possible," Womble said.
https://www.dailyadvance.com/news/local/convicted-prison-murderer-now-at-nations-supermax-prison/article_41b70fee-07bf-5384-84b5-968dabf588e5.html