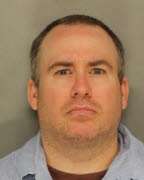 Patrick Stollar was sentenced to death by the State of Pennsylvania for the murder of Jean Heck
According to court documents Patrick Stollar would break into the home of seventy seven year old Jean Heck. Stollar would beat the woman to death before robbing the home
Patrick Stollar would be arrested, convicted and sentenced to death
Patrick Stollar Photos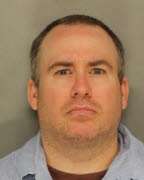 Patrick Stollar Now
Parole Number: 385HG
Age: 45
Date of Birth: 05/16/1978
Race/Ethnicity: WHITE
Height: 5′ 10″
Gender: MALE
Citizenship: USA
Complexion: LIGHT
Current Location: PHOENIX
Permanent Location: PHOENIX
Committing County: ALLEGHENY
Patrick Stollar Case
A Washington County man who was convicted of killing an elderly Upper St. Clair woman in 2003 and given the death penalty will get a new sentencing hearing.
Patrick Stollar, 42, appeared on a video screen from prison during a brief hearing on Thursday before Allegheny County Common Pleas Judge David R. Cashman
His attorney, Thomas N. Farrell, argued that Cashman failed to give the jury in Stollar's 2008 trial the proper instruction regarding his lack of any previous criminal convictions before it began deliberating his sentence. He was sentenced to die by lethal injection. Acknowledging the error, the prosecution conceded to the new penalty hearing.
On Thursday, the district attorney's office said during the proceeding that they were not prepared to say whether they would pursue a new death-penalty phase sentencing hearing for Stollar before a jury, or whether they would allow the sentence to convert to life without parole, the mandatory penalty in a first-degree murder case.
No one has been executed in Pennsylvania since 1999.
Stollar was convicted for killing Jean Heck, 78, who was found dead in her home by neighbors on June 4, 2003.
Police said she had been beaten, strangled, stomped on and stabbed
Officers found the address and phone number for Stollar's mother on a piece of paper on Heck's kitchen counter, and then went to his place of employment.
They ultimately found him at an apartment where he'd been staying with a co-worker.
He admitted then, officers said, "I killed that woman. I murdered that woman."
Stollar later provided a full statement to police, telling them he went to Heck's home to rob and kill her. He also led them to the clothes he had worn that day and the knife he used, which he had buried.
Stollar, who had at one point been found not competent to stand trial, represented himself during the guilt phase. He was found guilty on all counts on Feb. 20, 2008. Two days later, the jury imposed the death penalty, finding that the aggravating factor that the homicide was committed during the course of a robbery outweighed mitigating evidence including Stollar's life history and character.
In his most recent appeal, Farrell argued that Stollar's sentencing phase counsel, James DePasquale, failed to request a jury instruction in which the panel would be told that it must find as a mitigating factor that Stollar had no significant history of prior criminal convictions.
During their closing arguments at trial, both the prosecution and defense raised that issue to the jury.
"Lack of criminal record? Good for you, Mr. Stollar," said then Allegheny County Assistant District Attorney Mark V. Tranquilli. "Good for you that for 25 years you lived by the rules that we all agree to live by … How is that mitigation? That is what is expected of us as citizens of the United States.
"He wants to know how does that become a mitigating factor… Well, I'll tell him. It is a mitigating factor because in the law, the death penalty law of the state of Pennsylvania, it is clearly and unequivocally a mitigating factor."
Still, the jury instruction was not given.
"Counsel had no reasonable basis for failing to request that Judge Cashman instruct the jury that they must find the mitigating factor that petitioner had no significant history of prior criminal convictions," Farrell wrote.
He argued that had that factor been weighed by the jury — if Cashman had provided the instruction — the outcome of the sentence would have been different.
In its response, the prosecution admitted that the instruction should have been provided.
"Therefore, the commonwealth is bound to agree that petitioner is entitled to a new penalty proceeding/hearing," wrote Assistant District Attorney Rusheen R. Pettit.
https://triblive.com/local/man-sentenced-to-death-in-killing-of-upper-st-clair-woman-granted-new-hearing/