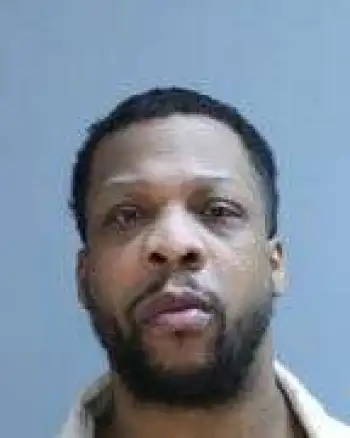 Rahmael Sal Holt was sentenced to death by the State of Pennsylvania for the murder of a Police Officer
According to court documents Rahmael Sal Holt was pulled over by New Kensington police officer Brian Shaw on a traffic stop. Holt would open fire killing the officer
Rahmael Sal Holt would be arrested, convicted and sentenced to death
Rahmael Sal Holt Photos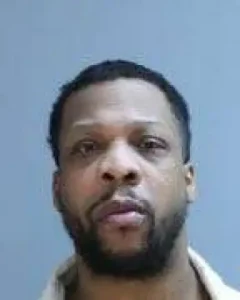 Rahmael Sal Holt Now
Parole Number: 795GS
Age: 35
Date of Birth: 05/31/1988
Race/Ethnicity: BLACK
Height: 5′ 11″
Gender: MALE
Citizenship: USA
Complexion: MEDIUM
Current Location: PHOENIX
Permanent Location: PHOENIX
Committing County: WESTMORELAND
Rahmael Sal Holt Case
A death sentence handed down by jurors in November for Rahmael Sal Holt — who was found guilty of the 2017 shooting death of New Kensington police officer Brian Shaw — was finalized by a Westmoreland County judge during a brief hearing Wednesday morning.
A jury had unanimously convicted Holt, 31, after the rookie officer was killed Nov. 17, 2017, while attempting to pull over a Jeep driven by Tavon Harper in New Kensington. Holt was a passenger in the car, and jurors determined that the Harrison native jumped from the vehicle and shot Officer Shaw during a foot chase through a dark lot
Wednesday's sentencing hearing began just before 10 a.m. and lasted about 15 minutes in Westmoreland County Common Pleas Judge Rita Hathaway's courtroom. Holt and members of the Shaw family were present, but neither testified, defense attorney Tim Dawson said.
In addition to finalizing the death sentence, the hearing addressed two of the four counts Holt was found guilty on in November: person not to possess a firearm and carrying a firearm without a license. As a convicted felon, he was not permitted to possess firearms.
Holt was formally sentenced about 10 to 27 years between the two charges on Wednesday, although police never found a weapon in their investigation. Holt's cousin Lisa Harrington was charged with tampering with evidence and firearms violations after police said she hid the murder weapon.
Holt's attorney, Mr. Dawson, noted his disappointment in the trial, and highlighted that it took jurors just over an hour to sentence his client to death.
Mr. Dawson also noted that despite claims that Harper was not provided incentive for his role as a key prosecution witness, he was released from prison almost immediately after the trial
"All capital cases are automatically reviewed by the Pennsylvania Supreme Court, but there will be several issues that will be reviewed in this case," Mr. Dawson said Wednesday. "Tavon Harper was released from jail a day after trial."
Upon review of the case, the state's top court will determine if the verdict was a product of passion, prejudice or an arbitrary factor, Mr. Dawson said.
Holt was sent to the Rockview state prison in Centre County following Wednesday's hearing. He will likely be moved to Greene SCI or another facility, officials said.
https://www.post-gazette.com/news/crime-courts/2020/02/12/Official-death-sentence-of-Rahmael-Sal-Holt-finalized-by-Westmoreland-Judge/stories/202002120113