Reginald Perkins Executed Texas Serial Killer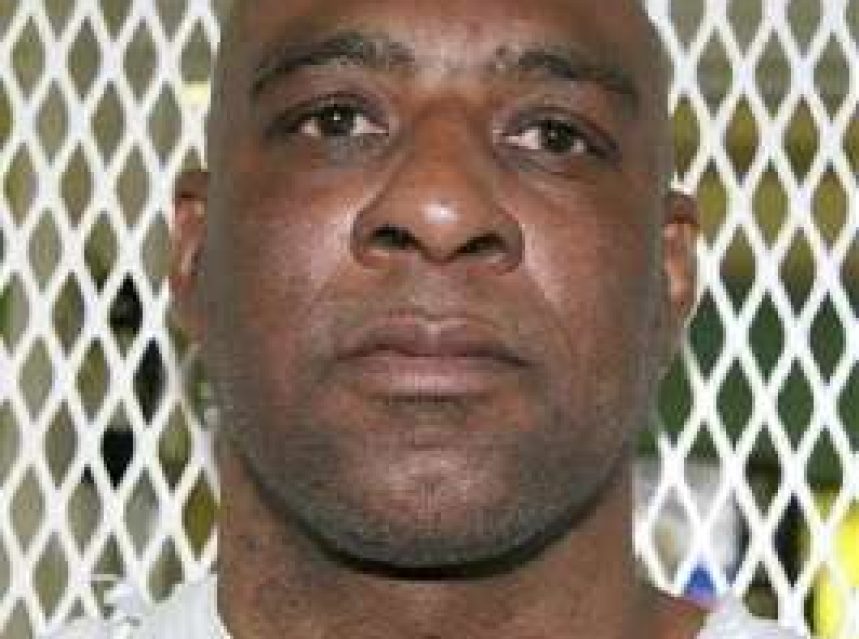 Reginald Perkins was executed by the State of Texas for the murder of his stepmother
According to court documents Reginald Perkins would kidnap his stepmother Gertie Mae Perkins who would be found dead in the trunk of her car
Reginald Perkins, who was a serial killer and a serial rapist, was arrested for not registering as a sex offender would confess to the murder of Gertie Mae Perkins
Once in custody authorities would link Reginald Perkins to five other murders through DNA
Reginald Perkins would be arrested, convicted and sentenced to death
Reginald Perkins would be executed on January 22 2009 by lethal injection
Reginald Perkins Photos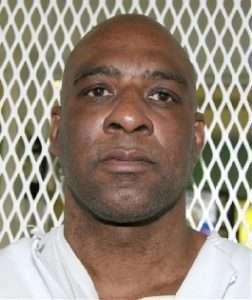 Reginald Perkins FAQ
When Was Reginald Perkins Executed
Reginald Perkins was executed on January 22 2009
Reginald Perkins Case
Prosecutors say condemned prisoner Reginald Perkins had managed to get away with murder in the past and win parole to get out of prison for other crimes. No more.
Perkins, 53, suspected of at least five other slayings in Texas and Ohio, was executed Thursday night for the strangulation of his stepmother in Fort Worth more than eight years ago. Perkins became the second inmate in as many nights and the third in Texas to die this year.
"He's not stupid," said Kevin Rousseau, the Tarrant County district attorney who won a death sentence against Perkins. "He's very cunning. "I'd like to know how many other victims are out there."
Perkins already was a convicted rapist when he was arrested for the slaying of Gertie Perkins, 64, whose body was found in Fort Worth in the trunk of her Cadillac more than eight years ago.
He said little from the death chamber gurney, although he was laughing and cheerful. Perkins even told one of his victim's sisters, who was witnessing the execution, that he loved her. Asked by the warden to give a final statement, he referred to comments he gave to a prison official. "I am innocent and I did not do this," he said about an hour before his execution. "They didn't link me to nothing. I did not kill my stepmom. I loved her. Texas is going to kill an innocent man."
He also denied involvement in other killings. "I don't know what they're talking about," he said. "I can't tell you who killed them. I ain't killed nobody. I've never killed."
Perkins led his father and police to his stepmother's body. Authorities suspected him but couldn't get enough evidence to charge him with five other murders investigators believe he committed in Fort Worth and Cleveland, Ohio, during the relatively brief times over a 20-year period when he wasn't in prison.
Perkins pleaded guilty to the 1980 rape and attempted rape of two 12-year-old girls in Ohio and was sentenced to life in prison. He also was linked to the 1980 strangling of Paula Nelson at her Cleveland home. Perkins was living with the victim's twin sister and later married her. He was suspected of the 1981 strangling of Jenny Morman, 43, at her Cleveland apartment, and the strangling three weeks later of Jerry Thomas, whose daughter he was convicted of trying to rape.
In 1988, he was paroled and moved to Fort Worth. A DNA database tied Perkins last year to the 1991 stranglings in Fort Worth of Shirley Douglas, 44, and her aunt, Hattie Wilson, 79. Police said Perkins had dated Wilson's granddaughter. A parole violation returned him to Ohio in 1993 and he remained in prison until 2000, when he was paroled again and returned again to Fort Worth. His stepmother's slaying occurred 10 months later.
Evidence at his trial showed Perkins pawned his stepmother's wedding ring and wrote fraudulent checks from the account of the family trucking business in Fort Worth. He became a suspect after detectives learned of his previous convictions in Ohio for rape and attempted rape and that he had been a suspect in the Cleveland slayings. A Tarrant County jury in 2002 deliberated 30 minutes before deciding he should die.
"This day was a long time coming, but thank God for this day," Gertie Perkins' family said in a statement. "Now we can close this chapter in our life. "Thank you Texas, for a day we will always remember, this day of justice for Gertie Mae Perkins."
From death row last week, he denied pawning the ring, saying although his driver's license was used to verify the transaction, the license had been lost and he wasn't the person using it. He said he was framed for her killing and that the rape convictions were the result of false testimony and bad advice from his lawyer.
Three executions are scheduled on consecutive evenings next week in Texas, beginning with Larry Swearingen, 37, condemned for the 1998 abduction and slaying of Melissa Trotter, a 19-year-old college student from Montgomery County near Houston.
http://www.chron.com/disp/story.mpl/ap/tx/6226262.html