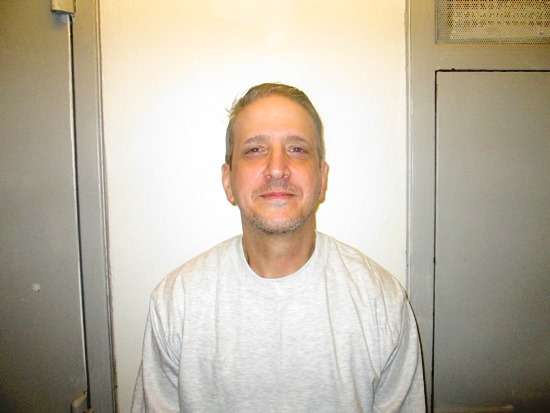 Richard Glossip was sentenced to death by the State of Oklahoma for the murder of Barry Van Treese
According to court documents Richard Glossip and Justin Sneed both worked for Barry Van Treese who owned a motel. Glossip would hire Justin Sneed to murder Barry Van Treese. Trese would be beaten to death by Sneed.
Justin Sneed would be arrested and quickly turned on Richard Glossip in exchange for a life sentence
Richard Glossip would be sentenced to death
Richard Glossip Photos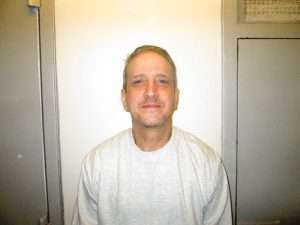 Richard Glossip Now
Gender: Male
Race: White
Height: 5 ft 10 in
Weight: 209 lbs
Hair Color: Brown
Eye Color: Blue
---
---
OK DOC#: 267303
Birth Date: 2/9/1963
---
Current Facility: OKLAHOMA STATE PENITENTIARY, MCALE
Reception Date: 9/13/2004
Richard Glossip Case
An Oklahoma appeals court on Thursday upheld the murder conviction of death row inmate Richard Glossip, paving the way for Glossip to be executed on May 18, despite the state attorney general's concerns about some testimony and evidence.
Glossip can still plead his case for clemency to the five-member Oklahoma Pardon and Parole Board, which could recommend that the governor spare the prisoner's life by commuting his sentence to life in prison without parole.
Glossip has been scheduled for execution before and three separate times came within hours of being put to death
The Oklahoma Court of Criminal Appeals' ruling said his case "has been thoroughly investigated and reviewed," with Glossip given "unprecedented access" to prosecutors' files.
"Yet he has not provided this court with sufficient information that would convince this court to overturn the jury's determination that he is guilty of first-degree murder and should be sentenced to death," according to the ruling written by Judge David Lewis.
Glossip's attorney, Don Knight, said he will continue to seek a new trial.
"It is unconscionable for the court to attempt to force the State to move forward with his execution," Knight said. "We cannot permit this longstanding injustice to go unchallenged and will be filing for review of this manifestly unjust ruling in the United States Supreme Court."
Now 60, Glossip has long maintained his innocence in the 1997 murder-for-hire killing of his former boss, Barry Van Treese, who owned the Best Budget Inn where Glossip worked as the manager. The motel's handyman, Justin Sneed, admitted robbing Van Treese and beating him to death with a baseball bat, but claimed he did so only after Glossip promised to pay him $10,000 to do it.
Sneed, who ended up getting life in prison, was the key witness in two separate murder trials for Glossip, both of which ended in a conviction and death sentence.
Earlier this month, Oklahoma Attorney General Gentner Drummond urged the court to throw out Glossip's conviction because he says Sneed lied to the jury about his mental health and drug use. Drummond said in his filing that Sneed's misstatements, when combined with other problems in the case including the destruction of evidence, warrant a new trial.
The court's ruling noted that Drummond, in a statement at the time, said he was not suggesting Glossip is innocent, but only that justice would not be served by executing him "based on the testimony of a compromised witness."
"The attorney general's 'concession' does not directly provide statutory or legal grounds for relief in this case," according to the ruling,
Drummond said he respects the court's opinion, but will still look into other ways to stop Glossip's execution from taking place as scheduled.
"Ensuring the integrity of the death penalty demands complete certainty," he said in a statement. "I will thoroughly review the ruling and consider what steps should be taken to ensure justice."
One of Glossip's scheduled executions was halted in September 2015 when prison officials realized they had received the wrong lethal drug, a mix-up that helped prompt a nearly seven-year moratorium on the death penalty in Oklahoma.
Glossip's case attracted international attention after actress Susan Sarandon — who won an Academy Award for her portrayal of death penalty opponent Sister Helen Prejean in the 1995 movie "Dead Man Walking" — took up his cause in real life. Prejean herself has served as Glossip's spiritual adviser and frequently visited him in prison. His case also was featured in the 2017 documentary movie "Killing Richard Glossip."
https://apnews.com/article/oklahoma-execution-richard-glossip-82b2c417dcd9dd63bfb46aafff458729