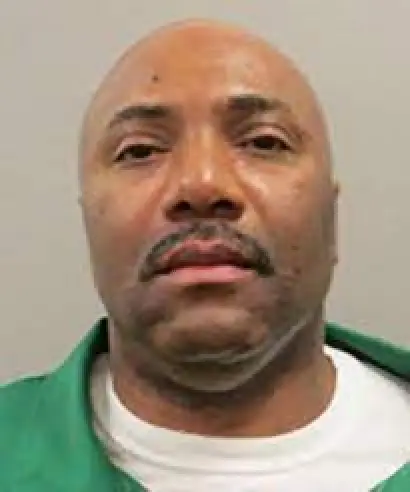 Richard Moore was sentenced to death by the State of South Carolina for the murder of Jamie Mahoney
According to court documents Richard Moore would rob a store and in the process shoot and kill clerk Jamie Mahoney
Richard Moore would be arrested, convicted and sentenced to death
Richard Moore Photos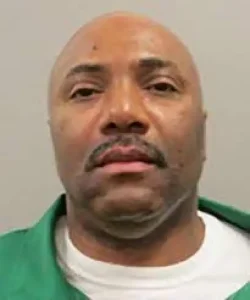 Richard Moore Now
MOORE, RICHARD BERNARD (00006003)
https://public.doc.state.sc.us/scdc-public/inmateDetails.do?id=%2000006003
Richard Moore Case
The charges in this case stem from the September 16, 1999, armed robbery of Nikki's, a convenience store on Highway 221 in Spartanburg.   According to Terry Hadden, an eyewitness, Moore walked into Nikki's at approximately 3:00a.m. and walked toward the cooler.   Hadden was playing a video poker machine, which he did routinely after working his second shift job.   Hadden heard Jamie Mahoney, the store clerk, yell, "What the hell do you think you're doing?"   Hadden turned from the poker machine to see Moore holding both of Mahoney's hands with one of his hands.   Moore turned towards Hadden, pointed a gun at him, and told him not to move.   Moore shot at Hadden, and Hadden fell to the floor and pretended to be dead.   After several more shots were fired, Hadden heard the doorbell to the store ring.   He heard Moore's pickup truck and saw him drive off on Highway 221.   Hadden got up and saw Mahoney lying face down, with a gun about two inches from his hand;  he then called 911.   Mahoney died within minutes from a gunshot wound through his heart.   A money bag with $1408.00 was stolen from the store.
Shortly after the incident, Deputy Bobby Rollins patrolled the vicinity looking for the perpetrator of the crime.   Approximately one and one-half miles from the convenience store, Deputy Rollins took a right onto Hillside drive, where he heard a loud bang, the sound of Moore's truck backing into a telephone pole.   He turned his lights and saw Moore sitting in the back of a pickup truck bleeding profusely from his left arm.   As Deputy Rollins ordered him to the ground, Moore advised him, "I did it.   I did it.   I give up.   I give up."   A blood covered money bag was recovered from the front seat of Moore's pick-up truck.   The murder weapon, a .45 caliber automatic pistol, was found on a nearby highway shortly before daylight
Moore was tried for the crimes in October 2001.   The jury convicted him of all counts.   In a separate sentencing proceeding, the jury recommended a sentence of death.