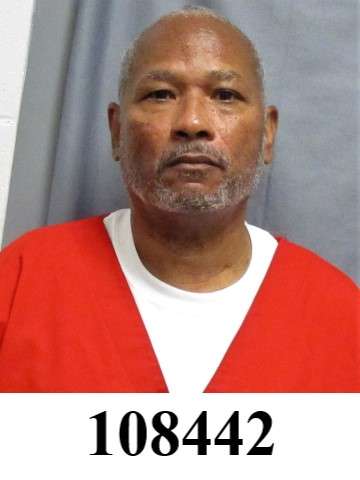 Roger Wheeler was sentenced to death by the State of Kentucky for a double murder
According to court documents Roger Wheeler would force his way into the home where he would stab to death Nigel Malone and Nairobi Warfield. Warfield was pregnant at the time of the murder
Roger Wheeler would be arrested, convicted an d sentenced to death
Roger Wheeler Photos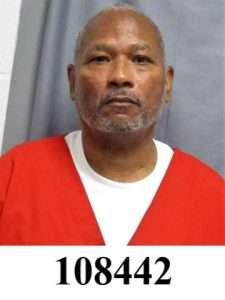 Roger Wheeler Now
Name:
WHEELER, ROGER LAMAR
Active Inmate
DEATH ROW
PID # / DOC #:
13416 / 108442
Institution Start Date:
11/18/1991
Expected Time To Serve (TTS):
DEATH SENTENCE
Classification:
Maximum
Minimum Expiration of Sentence Date (Good Time Release Date): ?
DEATH SENTENCE
Parole Eligibility Date:
DEATH SENTENCE
Maximum Expiration of Sentence Date:
DEATH SENTENCE
Location:
Kentucky State Penitentiary
Roger Wheeler Case
On the morning of October 2, 1997, the bodies of Nigel Malone and Nairobi Warfield were discovered inside the apartment they shared in Louisville, Kentucky. Malone was discovered laying in a pool of blood in the hallway of the apartment. He had been stabbed nine times. Warfield was found in a bedroom, leaning against a wall and covered with a blanket, with a pair of scissors protruding from her neck. She had been beaten and strangled to death. An autopsy later revealed that she was pregnant.
Wheeler became a suspect just hours after the bodies were discovered. He initially claimed that he did not visit Malone and Warfield's apartment the night of the murders. However, after DNA testing of blood swabs recovered at the murder scene confirmed the presence of Wheeler's blood on the bedroom sheets, bedroom telephone, and thigh of Nairobi Warfield, Wheeler changed his story. At trial, he testified that he went to the apartment to deliver crack cocaine and was attacked by the real murderer, a man dressed in Army fatigues and wearing a Halloween mask.
The jury rejected Wheeler's story. He was found guilty of two counts of intentional murder and sentenced to death. Wheeler took a direct appeal as a matter of right to the Supreme Court of Kentucky where he raised 28 issues for review. The Kentucky Supreme Court entered a final opinion that affirmed Wheeler's conviction and death sentence on December 18, 2003. See Wheeler v. Commonwealth, 121 S.W.3d 173 (Ky. 2003).