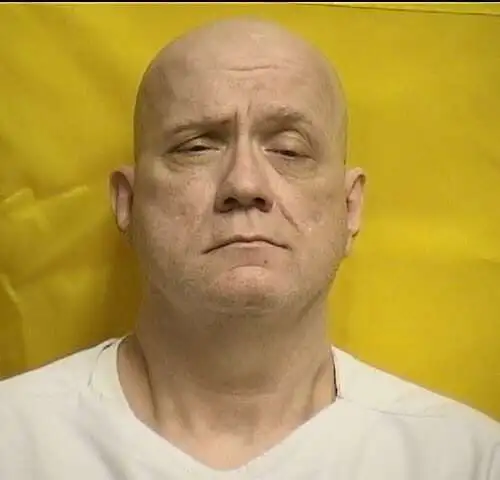 Scott Group was sentenced to death by the State of Ohio for the murder of Robert Lozier
According to court documents Scott Group would go into a bar and would shoot and kill the owner Robert Lozier and shoot and injured Lozier wife
Scott Group would be arrested, convicted and sentenced to death
Scott Group Photos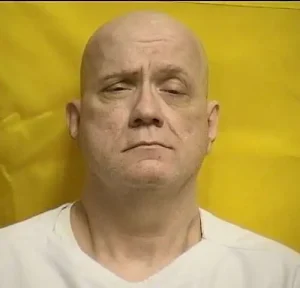 Scott Group Now
Number
A375170
DOB
10/06/1964
Gender
Male
Race
White
Admission Date
05/20/1999
Institution
Chillicothe Correctional Institution
Status
INCARCERATED
Scott Group Case
The Ohio Supreme Court has set an execution date for a former Struthers man who has been on Death Row for twenty years after being convicted of a deadly shooting at a Youngstown bar.
The justices on Thursday issued an order setting January 10, 2024 as the day 54-year-old Scott Group will be put to death for the shooting death of Robert Lozier and wounding Lozier's wife Sandra at their Downtown Bar.
Group was a delivery man for a local wine company when authorities say he shot the couple as they were counting money at their bar on January 18, 1997.
Group, who was then employed as a deliveryman for the Ohio Wine Imports Company, made weekly deliveries to the Downtown Bar operated by the Loziers.
According to court records, Group never asked the Loziers to sign or initial a copy of the invoice when they took delivery, a practice Mrs. Lozier characterized as unusual.
On December 12, 1996, Group brought his cash receipts to the Ohio Wine warehouse manager's office to be counted and compared against his invoices. Group's cash receipts were approximately $1,300 short.
Although the police were notified, Group was never charged with stealing the missing money.
About a week before Robert Lozier's murder, Group went to the Downtown Bar and asked Mrs. Lozier to show him the bar's copies of invoices from Ohio Wine.
Less than a week before Robert Lozier's murder, two Ohio Wine employees saw Group with a revolver at work.
They told him to take the gun out of the building, since possessing a firearm in the warehouse was illegal.
The day before the murder, Group quit his job at Ohio Wine.
That night, two witnesses saw Group at the Downtown Bar. One of them, Robert Genuske, who worked at the bar, recalled that a few weeks earlier, Group had come to the bar looking for Mr. or Mrs. Lozier because he wanted to talk to them about an invoice.
The next day, January 18, the Loziers arrived at the Downtown Bar around 10:00 a.m. It was a cold day and Robert Lozier went upstairs to see whether the pipes had frozen. Sandra Lozier went to an office, opened a safe, removed five bags containing approximately $1,200 to $1,300 in cash, and set them on her desk.
As she counted the cash, Mrs. Lozier heard a knock at the bar's front door. She went to the door, looked through the peephole, and saw Group.
Mrs. Lozier recognized Group and let him in. She noted that he was wearing tennis shoes, jeans, a dark blue sweatshirt, and an undershirt.
She particularly noticed that he wore both a sweatshirt and an undershirt because Group "never dressed that warmly."
Group told Mrs. Lozier that he wanted to check the invoices again.
Mrs. Lozier led him to the office. As Mrs. Lozier and Group searched through the invoices, Robert Lozier came into the office, sat at the desk, and took over counting the money.
As Mrs. Lozier later testified, "[Group] just kept going through [the invoices], and it was like he just kept staring at them."
Asking to use the restroom, Group left the office briefly. When he returned, he had a gun. Group ordered the Loziers to put their hands up and get into the restroom.
Mrs. Lozier told Group to take the money, but Group replied, "This isn't about money." He forced the Loziers into the restroom at gunpoint and made them put their hands against the wall.
Group stated that "he was the brother of the girl that was missing." Mrs. Lozier interpreted this as a reference to Charity Agee, a murder victim who had last been seen at the Downtown Bar on New Year's Eve.
The Loziers turned around, but Group ordered them to face the wall. Then he shot them both.
He shot Robert Lozier once in the head. He shot Sandra Lozier twice: once in the back of the neck and once near her temple.
Sandra Lozier lost consciousness. She woke to find her husband dead on the floor.
Mrs. Lozier thought she was dying, so she tried to write "Ohio Wine" on the floor in her own blood as a clue for the police.
At the time, she did not know Group's name. She then crawled to the office, where she managed to dial 911. She told the operator that "the delivery man from Ohio Wine" had shot and robbed her and her husband.
The first Youngstown police officer to arrive at the crime scene was Detective Sergeant Joseph Datko.
Sandra Lozier told Datko: "The Ohio Wine man shot me. The Ohio Wine man. Our delivery man shot us."
The money the Loziers had been counting before the shootings was gone and so was the box of invoices that Group had been looking through.
According to Group, after leaving his mother's house, he drove to the Diamond Tavern in Campbell. Group testified that he did not know how long he was at the tavern but that he had left at noon.
There were about eight customers at the Diamond Tavern.
Group bought at least two rounds of drinks for all of the customers. A fellow patron thanked Group and said, "I'll see you," but Group replied, "You aren't going to see me anymore." He had a similar exchange with the bartender, Bonnie Donatelli.
When Group arrived at the police station, he spoke with Captain Robert Kane, chief of detectives, and Detective Sergeant Daryl Martin.
Kane and Martin noticed what looked like blood on one of Group's tennis shoes. When questioned about it, Group told Kane that he had cut his finger. He showed Kane the finger, and there was a cut on it, but it "looked like a superficial old cut" to Kane.
After brief questioning, Sergeant Martin arrested Group.
After being convicted of aggravated murder, attempted murder, robbery and intimidation, Group was sentenced to death.
In February, Assistant Mahoning County Prosecutor Ralph Rivera filed a motion to set an execution date for Group, arguing that all state and federal appeals had been exhausted.
https://www.wfmj.com/story/40451226/execution-date-set-for-struthers-man-convicted-of-youngstown-bar-shooting