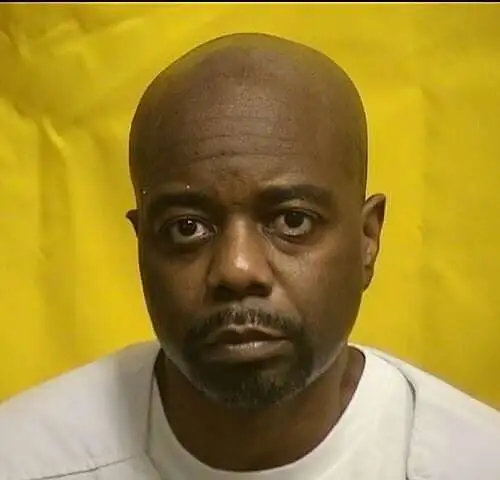 Delano Hale was sentenced to death by the State of Ohio for the murder of Douglas Green
According to court documents Delano Hale would enter a hotel room where he would rob and murder Douglas Green. Delano Hale would be arrested at the crime scene
Delano Hale would be convicted and sentenced to death
Delano Hale Photos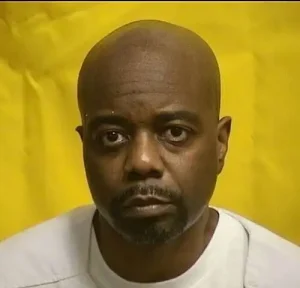 Delano Hale Now
Number
A490551
DOB
03/10/1968
Gender
Male
Race
Black
Admission Date
07/21/2005
Institution
Chillicothe Correctional Institution
Status
INCARCERATED
Delano Hale Case
Arguing his client was not a "monster," Delano Hale's attorney begged a Cuyahoga County judge Monday to spare the life of a Euclid man who killed a Cleveland music producer at a local motel.
Hale, 37, shot Douglas Green four times in the back of the head on June 21, 2004, claiming the victim tried to rape him during a singing audition at the Lake Erie Lodge in Euclid.
"He's well aware of his faults," defense attorney Ken Mullin said of Hale. "But he's still a person whose life is worth saving. Is he a monster? Does he really have no redeeming qualities whatsoever?"
Mullin then asked Common Pleas Judge Dick Ambrose to sentence Hale to life in prison rather than invoke the death penalty.
However, the judge said Hale's version of the events the day of the murder were simply not credible and that he deserved to die for killing the 46-year-old married father of two.
"A murder was committed for the purpose of financial gain," the judge said. "The sentence of death is appropriate in this case."
Hale showed no reaction after the sentence and declined to make a statement on his behalf before being led away from the courtroom in handcuffs.
But several of the victim's family members said they were satisfied he will die by lethal injection for the killing.
Rose Reeves, Green's oldest sister, described Hale as a heartless, ruthless person.
"You murdered my brother. You murdered my mother's son," Reeves said. "I often feel like I don't even want to go on without my brother. My brother was a kind, caring, spiritual person."
Christian Green, the victim's oldest daughter, also confronted Hale.
"This man had no right to play God," she said, adding, "(My father) was a protector. He brought happiness to all he touched. My father won't be here to walk my sister and I down the aisle on our wedding day."
Green's widow, Renee, who has multiple sclerosis and is unable to take care of herself, said she was pleased with the judge's sentence but hopes Hale someday realizes the pain he caused.
"I'd like him to go through life just thinking about what he did," she said.
Green – a singer, voice coach and gospel music producer – was found shot to death June 23 in a storage room, his body wrapped in garbage bags and electrical tape. After a three-week trial, a jury convicted Hale of the murder and then recommended the death penalty.
During mitigation proceedings, his attorneys attempted to show reasons why the judge should overrule the jury's recommendation. For instance, three of his sisters testified that Hale had a troubled, unstable childhood in which both parents were constantly arguing. In addition, he had been sexually abused as a child.
The judge said he did consider those factors, but noted that Hale was on parole for aggravated robbery when he committed the murder. Ambrose added that Hale's motive was pure greed and not self-defense, as his lawyers argued in trial.
The former telemarketer was arrested after police spotted him driving Green's white Ford Explorer near his Cleveland job. The day after the killing, he used the victim's credit card to buy cigarettes, beer, garbage bags, latex gloves and Lestoil cleaner.
Euclid Detective Sgt. Bob Pestak called the case devastating for everyone involved.
"From the beginning," said Pestak, "it was this terrible tragedy – both these families were affected. But we are satisfied with the outcome."
https://www.news-herald.com/news/death-for-killer/article_1e2b6da9-51cd-59de-9149-7fc1626f0fe0.html