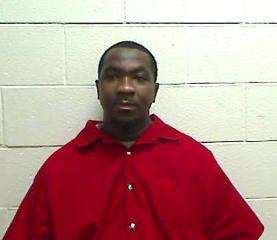 Seaga Gillard was sentenced to death by the State of North Carolina for a double murder
According to court documents Seaga Gillard would shoot and kill April Lynn Holland, 22, and Dwayne Garvey, 28 during a robbery attempt
Seaga Gillard would be arrested, convicted and sentenced to death
Seaga Gillard Photos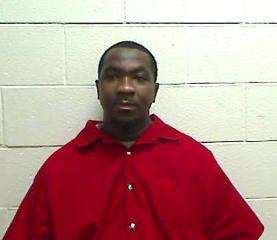 Seaga Gillard Now
SEAGA E GILLARD
Offender Number:
1428278
Inmate Status:
ACTIVE
Probation/Parole/Post Release Status:
INACTIVE
Gender:
MALE
Race:
BLACK/AFRICAN AMERICAN
Ethnic Group:
NOT HISPANIC/LATINO
Birth Date:
11/21/1988
Age:
34
Current Location:
CENTRAL PRISON
Seaga Gillard Case
A Wake County jury on Monday decided to impose the death sentence on Seaga Edward Gillard, convicted of killing two people nearly three years ago at a Raleigh motel.
The unanimous decision came about two hours after the jury resumed deliberations Monday morning.
Gillard did not show any emotion as the jury's decision was read.
The death penalty sentence is the first by a Wake County jury in over a decade
The jury began its deliberations around 2:30 p.m. Friday afternoon in the punishment phase of the trial after nearly 90 minutes of instructions from Wake County Superior Court Judge Paul Ridgeway.
Gillard, 30, was convicted two weeks ago by the same jury of several charges, including two counts of first-degree murder, attempted robbery with a firearm and attempted first-degree rape.
The trial for another defendant in the case, Brandon Xavier Hill, is pending
Security cameras at the motel near Crabtree Valley Mall captured the deaths of Holland and Garvey. During the first phase of the trial, jurors saw the grisly black-and-white footage in which Gillard opened fire on Garvey inside a motel hallway.
Before jurors began deciding what punishment to impose, prosecutors tried to convince the panel that Gillard deserved capital punishment.
"It's about justice (and) our law says this is about maximum justice," said Wake County Assistant District Attorney David Saacks, who argued that Gillard's decision to kill April Lynn Holland, 22, and her boyfriend, Dwayne Garvey, 28, deserved the death penalty.
But defense attorneys urged jurors to reject capital punishment.
"The only way he leaves prison is in a casket," Edd Roberts said. "He will never know the freedoms we take for granted."
Prosecutors told the jury that Holland, who was three months pregnant, was working as a prostitute at the motel, while Garvey, the father of her three children, was her partner in the operation.
Saacks told the jury Friday that despite the couple's involvement in running a prostitution enterprise, their lives still mattered.
After the jury's verdict had been announced, Jacqueline Garvey, the mother of Dwayne Garvey, took the stand to talk about the loss her family has suffered.
"You unjustly changed and hurt people's lives forever, especially (for) his children who will grow up without their father in his life," she said.
Angela Holland, sister of April Lynn Holland, tearfully told the court how her sister's death profoundly affected her, saying she started heavily drinking alcohol to cope with her loss.
"I know you don't care about what you did," Angela Holland said. "And I hate you for that."
The state of North Carolina hasn't executed anyone since August 2006.
A tangle of legal fights, such as the protocol used to carry out death sentences, whether physicians could participate and whether the way the death penalty has been enforced is racially biased, have essentially created a de facto moratorium on capital punishment in the state.
Gretchen Engel, executive director of the Center for Death Penalty Litigation, said in a written statement that prosecutors should not have sought capital punishment for Gillard.
"Since taking over as Wake district attorney, Lorrin Freeman has pursued the death penalty more than any other prosecutor in North Carolina, costing taxpayers millions of dollars," Engel said in a written statement. "That is a poor investment, even in this case. Executions have been on hold since 2006 and most death row prisoners in North Carolina have been awaiting execution for more than 20 years. Gillard will now join them, awaiting an execution that is unlikely to ever be carried out."
There are currently 140 people on death row at Central Prison.
The last person from Wake County to be sentenced to die is Byron Waring in 2007.
The last time a Wake County jury imposed the death penalty was in 2007, when a jury sentenced Byron Waring to death for the murder of Lauren Redman.
The last time an inmate was executed in North Carolina was in 2006 when Samuel Flippen was put to death.
The Forsyth County man had been convicted of the murder of his 2-year-old stepdaughter.
https://www.wral.com/seaga-gillard-sentenced-to-die-for-2016-double-murder-at-raleigh-motel/18233770/